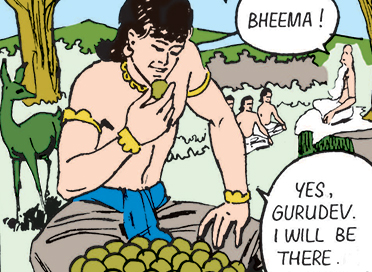 Bheema – The Strongest Pandava
- June 29, 2020
---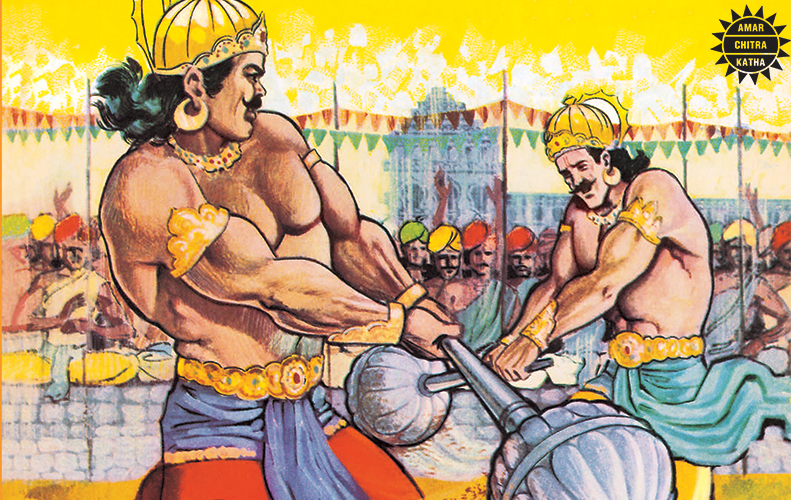 Everyone knows Bheema was the strongest of the Pandavas but did you know his immense strength was gifted to him?
Back when they were kids, Bheema's cousin Duryodhana, who was jealous of him, poisoned his food in a bid to get rid of him. Unaware, Bheema ate the food and fell unconscious. Duryodhana then tied him up with a rope and threw him into the waters of the Ganga. Bheema sank down to the river bed and reached the kingdom of the Nagas.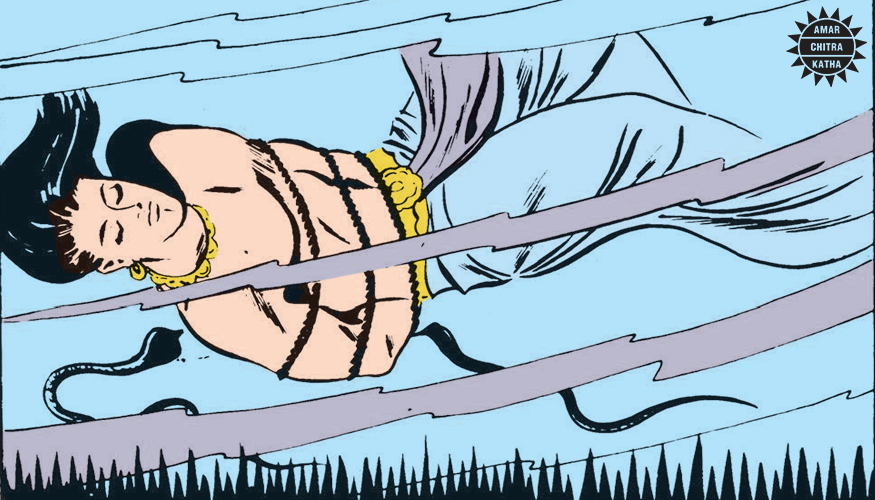 Seeing the boy, the Nagas immediately attacked him. Thankfully for Bheema, their poison acted as an antidote, waking him up and giving him the energy to repel their attack. Flummoxed by the young Pandava beating back his armies, the Naga king, Vasuki, decided to end Bheema once and for all. Thankfully, Kunti's grandfather, Aryaka, who served in Vasuki's army, recognized his great grandson and stopped Vasuki from finishing him off. On learning Bheema's parentage, Vasuki blessed him with the strength of a thousand elephants.
Read the full story in 'The Pandava Princes', now available on the ACK Comics app as well as all major e-tail platforms.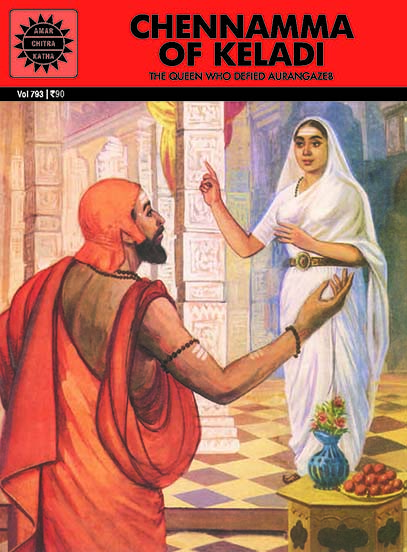 Comic of The Month
Chennamma of Keladi
There was great consternation in the court of Keladi, when the king married a commoner but Chennamma was born to be a queen. She challenged stereotypes, mastered archery and riding, took over as ruler after the death of the king, and even marched out at the head of her army to battle the invaders.
20 Minute Read