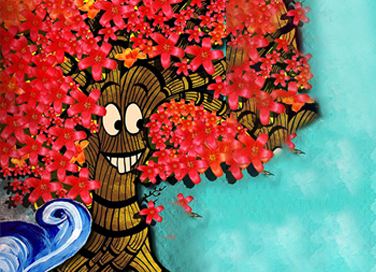 The Story of the Silk Cotton Tree
- December 15, 2020
---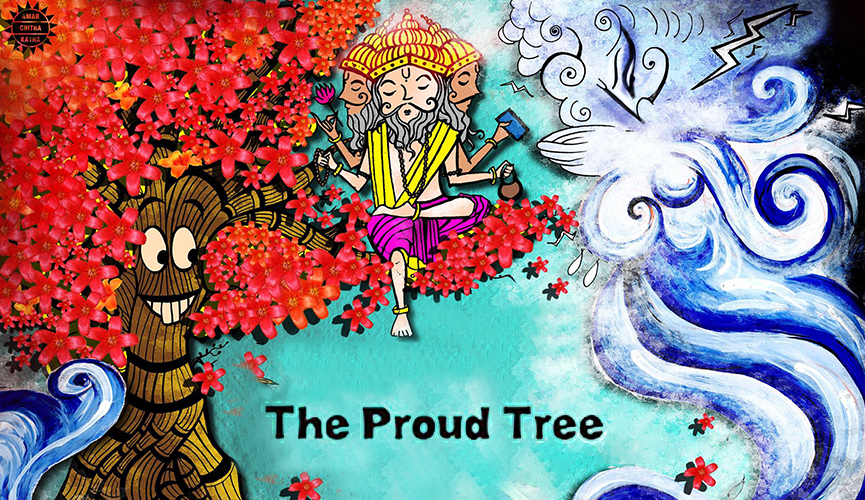 According to one version of Mahabharata, Bheeshma once narrated the story of a proud tree to Yudhishthira to teach him the importance of humility.
A long time ago, the silk cotton tree stood tall on the slopes of the Himalayas. It was extremely alluring. One day as sage Narada passed by the tree, he stopped to admire its size. He said,
"O Silk Tree, how mighty you are! Even the powerful storm cannot move your branches."
Filled with pride, the haughty tree boomed out loudly.
"That's because the storm is my servant."
Now sage Narada was known for being a bit of a gossip, and told Vayu, the wind god, exactly what the proud tree had told him. Vayu was furious and went thundering off to see the tree himself. When he got there, he started screaming at the tree!
"Do you know why I do not blow on you? When Lord Brahma was creating the world, he stopped to rest on one of your branches. It is out of respect for him that I keep still, but I think it is time I teach you a lesson."
An enraged Vayu then worked himself into a great storm and blew so hard that the silk cotton tree lost all its leaves and flowers at once! That was the price the tree had to pay for his arrogance.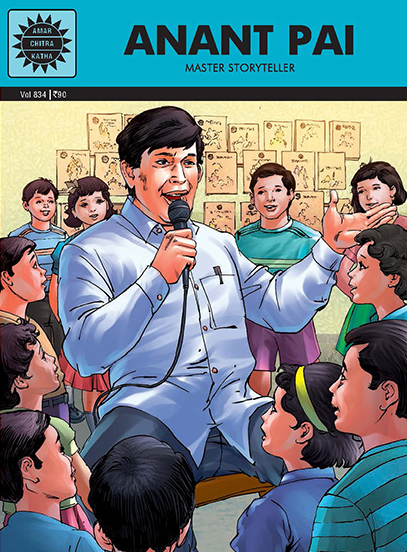 Comic of The Month
Anant Pai
Anant Pai strode the Indian comics industry like a colossus. Using the comics format he told stories from mythology, history and literature to generations of children. Uncle Pai, as he was known, wanted Indian children to be familiar with their heritage. A chemical engineer by profession, Anant Pai gave up his job to follow his dream, a dream that led to the creation of Amar Chitra Katha and Tinkle. Read the story of the man who left behind a legacy of learning and laughter.
20 Minute Read