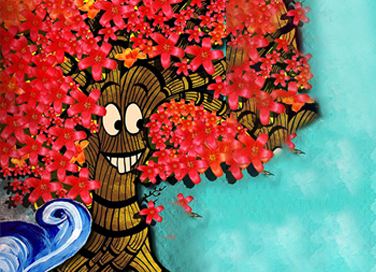 The Story of the Silk Cotton Tree
- December 15, 2020
---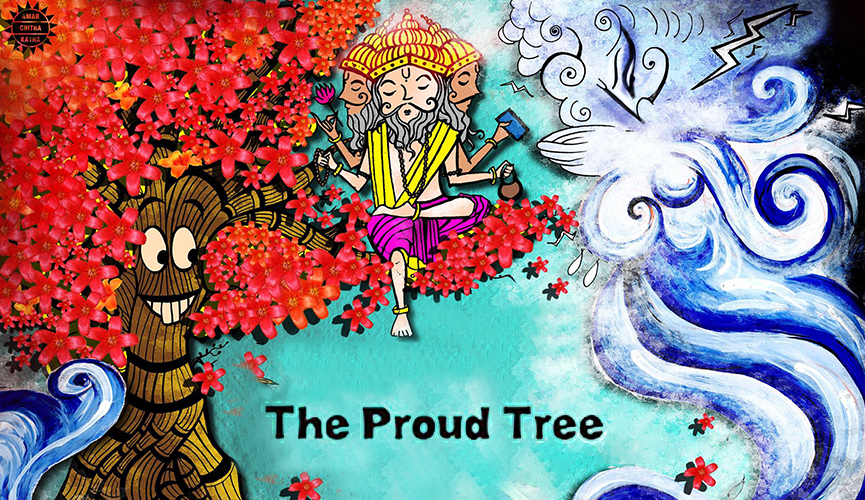 According to one version of Mahabharata, Bheeshma once narrated the story of a proud tree to Yudhishthira to teach him the importance of humility.
A long time ago, the silk cotton tree stood tall on the slopes of the Himalayas. It was extremely alluring. One day as sage Narada passed by the tree, he stopped to admire its size. He said,
"O Silk Tree, how mighty you are! Even the powerful storm cannot move your branches."
Filled with pride, the haughty tree boomed out loudly.
"That's because the storm is my servant."
Now sage Narada was known for being a bit of a gossip, and told Vayu, the wind god, exactly what the proud tree had told him. Vayu was furious and went thundering off to see the tree himself. When he got there, he started screaming at the tree!
"Do you know why I do not blow on you? When Lord Brahma was creating the world, he stopped to rest on one of your branches. It is out of respect for him that I keep still, but I think it is time I teach you a lesson."
An enraged Vayu then worked himself into a great storm and blew so hard that the silk cotton tree lost all its leaves and flowers at once! That was the price the tree had to pay for his arrogance.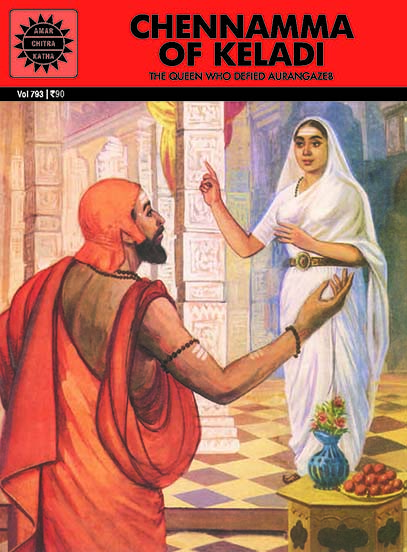 Comic of The Month
Chennamma of Keladi
There was great consternation in the court of Keladi, when the king married a commoner but Chennamma was born to be a queen. She challenged stereotypes, mastered archery and riding, took over as ruler after the death of the king, and even marched out at the head of her army to battle the invaders.
20 Minute Read