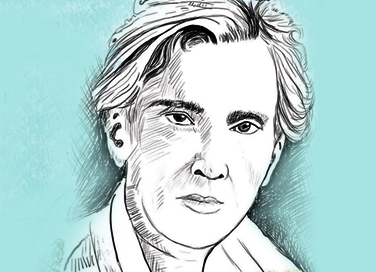 Profile: Sarat Chandra Chattopadhyay
- February 8, 2021
---
By Srinidhi Murthy
A small boy from Bengal wasn't able to attend college due to financial constraints,  nevertheless, he continued to believe in his dreams. He struggled and overcame all the hardships that life threw at him and became an iconic writer whose works had been adapted in multiple languages all over India.  Most Indian movie buffs would easily recall characters like Devdas and Parineeta which are Bollywood adaptations from this genius's vast literary work. This storyteller was Sarat Chandra Chattopadhyay.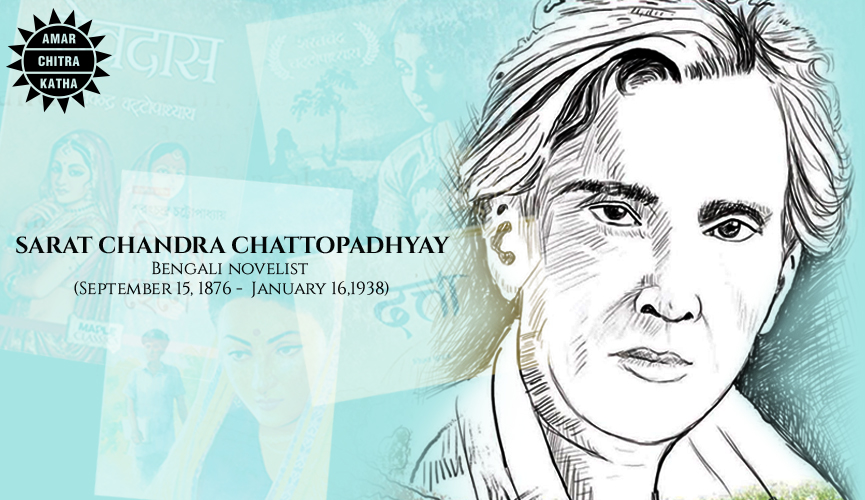 Sarat Chandra Chattopadhyay was born on September 15, 1876, in a small village in West Bengal to Motilal Chattopadhyay and Bubanmohini Debi. He studied in a village school and was known as a bright student. Though he wasn't able to continue his education further, Sarat, in his teenage years, started writing several short stories and plays including some bestsellers such as Kashinath and Korel. He adopted the pseudonym St. C. Lara. During this period, he was fascinated by the writings of Charles Dickens and Henry Wood. 
Later, Sarat worked as a government clerk in Rangoon (present Yangon) to provide financial assistance to his family. However, he continued to write profusely and the writer in him blossomed. He published the short story named Mandir which gave him the prestigious Kuntalin Puraskar. Some of his finest works like, Ramer Sumoti, Bindur Chhele, Narir Mulyo and Charitraheen were written during this period. He portrayed women as strong characters. He also took it upon himself to teach his wife to read and write. This task further enhanced his own creativity.
 When he returned to Bengal in 1916, Sarat started writing for various Bengali magazines using the pseudonym Anila Devi. During this time, Sisir Kumar Bhaduri who was considered a theatrical genius adapted his work, Shoroshi for the theatre and it became a huge hit. Following this success, Sisir Kumar directed Andhare Alo for the movie adaptation.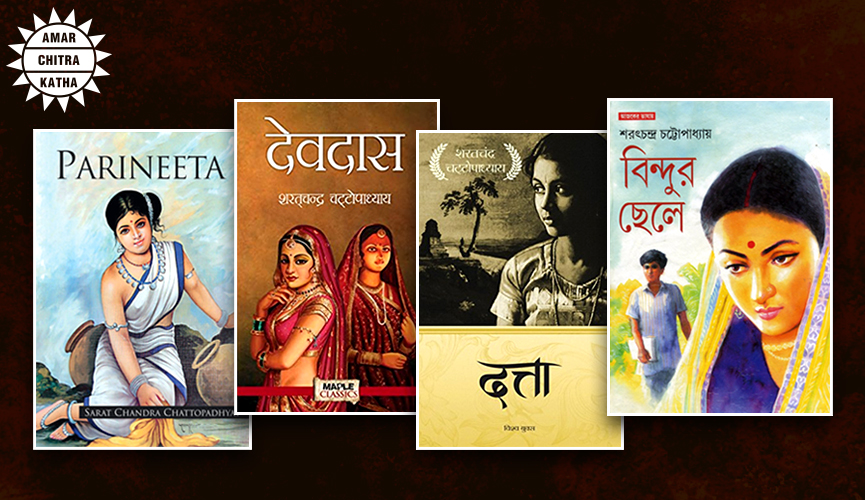 It was the novel Devdas published in 1917 that became an important milestone in the life of Sarat Chandra Chattopadhyay as it became very successful on-screen too.  It was first released as a silent movie in 1928.  Then it was adapted twenty times on-screen in different languages. The irony was that though Sarat Chandra himself did not consider Devdas as his best work, it brought him the limelight he deserved and made him known and appreciated all over India. His novels, such as Parineeta and Pandit Moshai were later adapted into movies. 
Chattopadhyay's portrayal of strong women characters in his novels also made him famous as a crusader for the cause of women. He wrote two significant essays on women emancipation, Narir Mulya and Swaraj Sadhonay Nari. His book Pather Dabi was about a fictional superhero-esque character fighting against the atrocities of British. It was, of course, banned by the British Government and the ban was lifted only a year after his demise.
Sarat Chandra Chattopadhyay died on January 16, 1938, at the age of sixty-one. Though his books were written in Bengali, his words and character reached people all over India. He created a major impact in the minds of his readers and is still being remembered for his contribution to Indian literature.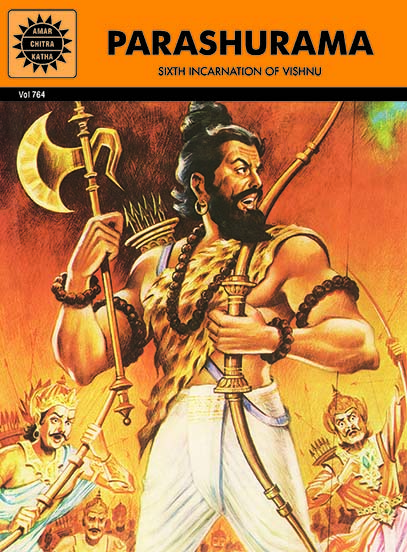 Comic of The Month
PARASHURAMA
It was a time when the earth was ravaged with violence and bloodshed. The Kshatriya kings had forgotten their duty to rule with compassion. Instead, they subdued the people by unleashing a reign of brutal terror. At such a time the sixth incarnation of Vishnu was born. Parashurama, axe-wielding warrior-saint, strode across the age to destroy evil and liberate good.
20 Minute Read