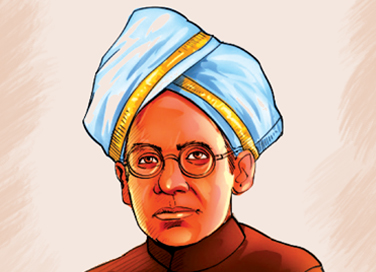 Profile: Masti Venkatesha Iyengar
- August 20, 2021
---
Masti Venkatesha Iyengar was born in a village called Masti, in Kolar district, in 1891. He completed his education in 1914 and joined the civil service. He worked in various positions of high responsibility and was known to be an exceptional administrator. The time he spent in the bureaucratic world helped him later during his literary phase. M. V. Iyengar took voluntary retirement in 1943 and began writing under the pen name 'Srinivasa'. Most of his writing was inspired by the knowledge and experience he gained during his working years. Known as the forefather of Kannada short stories, his language and style are of the highest literary quality and his themes are rich in thought and contemporary relevance.
In 1983, his historical novel Chikkareera Rafeidra won the Jnanpith award. Masti has written more than 120 books in Kannada and around seventeen books in English. Some of his famous works are Snhhama. Channahavala Nayaka and Chikkareem &Osaka. He also edited a monthly journal, Jeetrina. from 1944 to 1965. Kakana Kale, from which the Amar Chitra Katha story, The Elusive Kaka, has been taken is based on the life of the legendary Kaka Nayaka, who was the leader of the local forest-dwelling Jenu Kuruba community. Masti Venkatesha Iyengar's writings are steeped in reality and therefore strike an instant chord in the reader's heart. This legendary literateur passed away in 1986.
Read more about the fascinating literature of India through our title Great Indian Classics. Now available on Kindle, Amazon, Flipkart, and with other major e-tailers.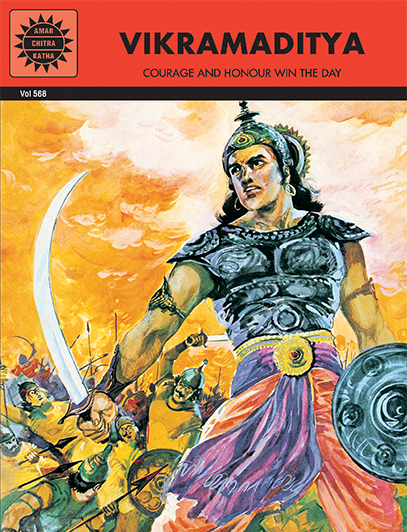 Comic of The Month
Vikramaditya
A jealous brother robbed him of his kingdom, his own courage won it back. Chandragupta Vikramaditya has a special place in history because he proved that the love of power is not all that is needed to create an empire. Also required is the love of a wise woman and good, old-fashioned honor.
20 Minute Read