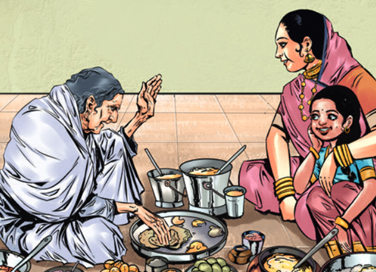 Premchand Stories We Love
- May 26, 2020
---
By Mrinalini Manda
Munshi Premchand was one of the greatest writers of the 20th century, who wrote several plays, novels, and short stories in Hindi and Urdu. He used his stories as a medium to address issues in the society such as patriarchy, caste barriers, injustice to women, and untouchability.
"Beauty doesn't need ornaments. Softness can't bear the weight of the ornaments." – Munshi Premchand 
The beauty of Premchand's stories lay in its simplicity. He would take everyday characters and build a world around it, shining a light on the vagaries and hypocrisies of various social practices. Most of his characters were never truly evil, instead, they were a product of their circumstances, sitting firmly in the grey area. Here are five of his short stories that we love.
Buddhi Kaki
As the title suggests, this story is about an old lady who is forced to depend on her selfish nephew to survive. Kaki had trusted her nephew and handed over all her property to him. However, after acquiring the property, her nephew, Pandit Buddhiram, starts to ill-treat her. Though the nephew and his family enjoy Kaki's property, they don't even bother to give her full meals. As old age catches up with Kaki, her food cravings grew. One day, when a function was hosted in the house, Kaki can't control her hunger and decides to go to the kitchen in search of food. On seeing this, Buddhiram gets really angry and insults Kaki in front of the guests. Fortunately for Kaki, there is one sympathetic soul in the household who feels......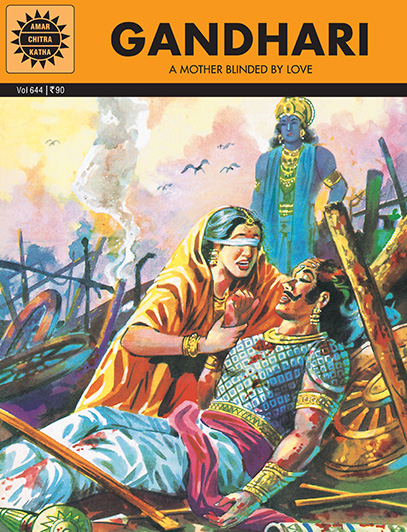 Comic of The Month
Gandhari
A hundred sons, the sages say, are a hundred blessings. Gandhari's hundred Kaurava sons, however, were more of a curse. Did they become evil by some divine plan or was it because she was proudly blind to their faults? Helpless as they heaped dishonour on the family, she was furious with Lord Krishna for abetting in her son's eventual slaughter. Unfortunately, her grief was overpowering, and threatened to wreak further havoc.
20 Minute Read