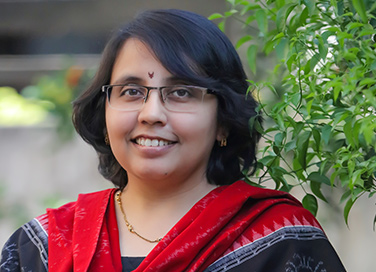 Writer Write-Up: Nandini Nayar
- August 24, 2020
---
Nandini Nayar is an award-winning author who has written over fifty books and three hundred short stories in a career spanning over two decades. Some of her popular books include What Shall I Make?, Where is Amma?, The Great River Magic, Apoorva's Fat Diary, and Camp Sweets. Apart from writing books, she has also worked on developing school curriculums and textbooks.
Nandini shares a history with Tinkle and Amar Chitra Katha, having written for both brands. For Amar Chitra Katha, she scripted Amar Chitra Katha's retelling of Munshi Premchand's classic tale, 'Two Oxen'. "It was challenging to create a graphic format of the story but it turned out pretty good." With Tinkle, she authored the magazine's 'Pranav and his Daadi' series in the early 2000s, a project that is very close to her heart.
To receive more such stories in your Inbox & WhatsApp, Please share your Email and Mobile number.
Nandini believes that food is a subject everyone can bond over. Hence, it is hardly surprising that food forms an essential part of all her books. For example, her best-seller 'What Shall I Make?'  was, in her words, "one that was born out of necessity!" She had to come up with stories about food to keep her son distracted while she was busy preparing rotis. Every day, there were some improvisations in the story, based on her son's reactions. Imagine the number of drafts she created for her story!  
Digging a little deeper into the process of ideation, Nandini says, "Ideas can strike anywhere. I get most of my ideas while performing random tasks such as cooking or walking in the market. However, asking questions helps. Wondering about events around us and questioning historic events can leave you with interesting story ideas. I also take inspiration from my childhood memories."
In her famous book, 'Camp Sweets', Nandini has tried to shatter the popular myth that cooking means following instructions to the tee. The story is about a mother who runs a sweet shop and wants her son, Raj, to be her heir. With an aim to make him better at preparing sweets, she sends Raj to a special summer camp. Raj, however, hates the rigidity of following instructions while cooking, and eventually meets a boy there who shows him the real charm of the culinary arts.  
Watch the video to hear more from Nandini and listen to her read an excerpt from her book 'Camp Sweets'!
#ACKandFriends is a weekly live show by our Amar Chitra Katha editorial team, where we connect with India's top children's authors and give audiences a sneak peek into the creative process behind writing books for kids. The show airs every Friday at 5:00 pm on our Facebook and Youtube channels.
To receive more such stories in your Inbox & WhatsApp, Please share your Email and Mobile number.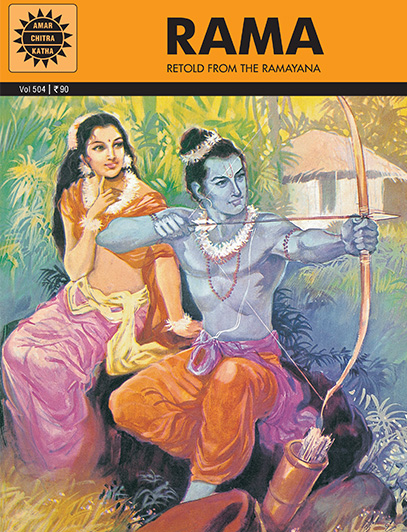 Comic of The Month
Rama
Rama was happy living in the forest with his wife and brother. Palace intrigue may have forced his exile, but the next fourteen years promised to be quite pleasant. Suddenly, this idyllic life was thrown into turmoil. His beloved wife Sita was kidnapped! With unmatched skill as a warrior, Rama destroyed the ten-headed Ravana and along the way, he won a host of very grateful friends.
20 Minute Read