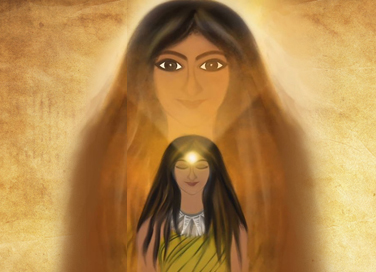 Who was Lalleshwari?
- October 28, 2020
---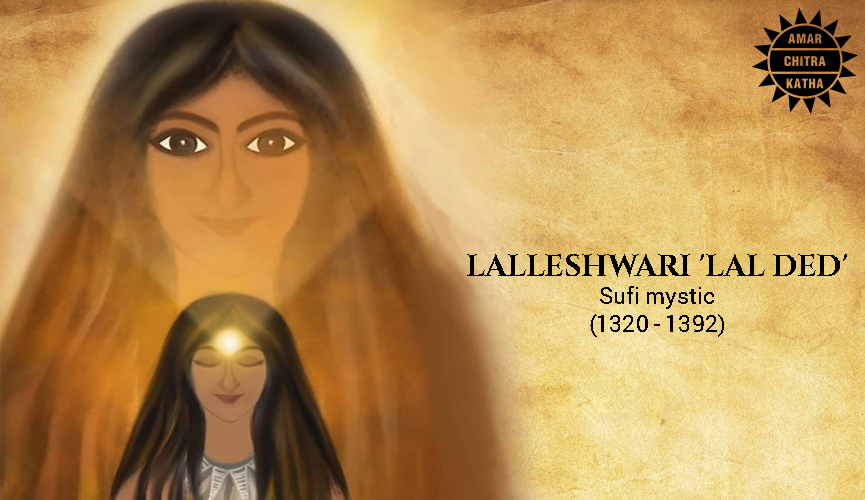 Lalleshwari, popularly known as Lal Ded, was a poetess who lived in 14th century Kashmir. She belonged to the Kashmiri Shaivite sect and was also a Sufi saint.
Married when she was 12, she was ill-treated in her husband's house and walked away at the age of 24 to become a devotee of Shiva.
Her mystic verses, called Vakh, have influenced generations to shun the path of rituals and tradition and to embrace the Divine as a path to self-realization. Vakh is traced to be one of the earliest composition in the Kashmiri language, making it a crucial building block of Kashmiri literature. Here is one of her popular verses.
OCEAN AND THE MIND OF MAN ARE BOTH ALIKE

Under the ocean's bottom lies
the destructive fire, vadvaagni;
And in the breast of man doth rage
the fire of wrath.
When the fire breaks out, its flames
of angry, abusive words,
sear and scorch and burn.
But if one ponders unruffled and calm,
and weighs the words, though angry they be,
They have no substance, no, nor weight.

– Lalleshwari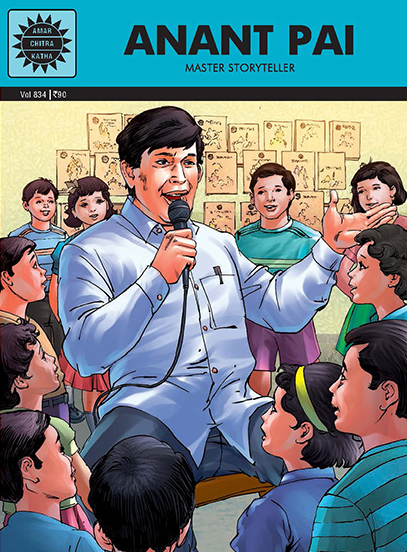 Comic of The Month
Anant Pai
Anant Pai strode the Indian comics industry like a colossus. Using the comics format he told stories from mythology, history and literature to generations of children. Uncle Pai, as he was known, wanted Indian children to be familiar with their heritage. A chemical engineer by profession, Anant Pai gave up his job to follow his dream, a dream that led to the creation of Amar Chitra Katha and Tinkle. Read the story of the man who left behind a legacy of learning and laughter.
20 Minute Read