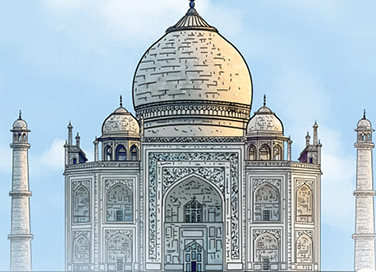 World Heritage Sites in India
- January 6, 2020
---
India is home to 38 UNESCO World Heritage Sites. 
From the Western Ghats mountain range to the Great Himalayan National Park, from the hill forts of Rajasthan to monuments of Hampi, and from the Sun Temple of Konark to the churches and convents of Goa, UNESCO has identified 38 World Heritage Sites in India. We have the sixth-largest number of heritage sites in the world. These sites are of cultural, natural, and historical importance, and are legally protected by international treaties. 
Here is the complete list. 
Agra Fort 

Ajanta Caves 

Archaeological Site of Nalanda Mahavihara at Nalanda, Bihar 

Buddhist Monuments at Sanchi

Champaner-Pavagadh Archaeological Park 

Chhatrapati Shivaji Terminus 

Churches and Convents of Goa (a set of religious monuments located in Goa Velha or Old Goa)

Elephanta Caves 

Ellora Caves 

Fatehpur Sikri 

Great Living Chola Temples

Group of Monuments at Hampi 

Group of Monuments at Mahabalipuram 

Group of Monuments at Pattadakal 

Hill Forts of Rajasthan 

Historic City of Ahmedabad 

Humayun's Tomb, Delhi 

Jaipur City, Rajasthan 

Khajuraho Group of Monuments 

Mahabodhi Temple Complex at Bodh Gaya 

Mountain Railways of India 

Qutb Minar and its Monuments, Delhi 

Rani-ki-Vav (the Queen's Stepwell) at Patan, Gujarat 

Red Fort Complex 

Rock Shelters of Bhimbetka 

Sun Temple, Konârak 

Taj Mahal 

The Architectural Work of Le Corbusier, an Outstanding Contribution to the Modern Movement 

The Jantar Mantar, Jaipur 

Victorian Gothic and Art Deco Ensembles of Mumbai 

Great Himalayan National Park Conservation Area 

Kaziranga National Park 

Keoladeo National Park 

Manas Wildlife Sanctuary 

Nanda Devi and Valley of Flowers National Parks 

Sundarbans National Park 

Western Ghats 

Khangchendzonga National Park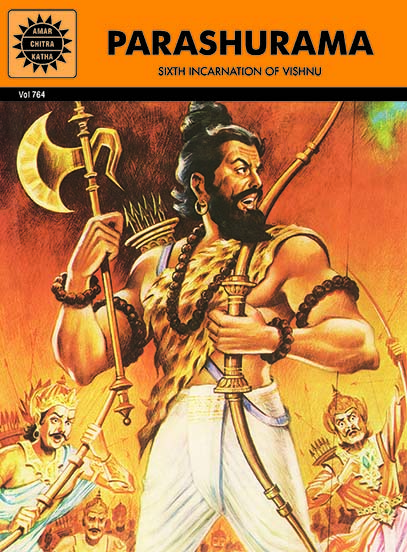 Comic of The Month
PARASHURAMA
It was a time when the earth was ravaged with violence and bloodshed. The Kshatriya kings had forgotten their duty to rule with compassion. Instead, they subdued the people by unleashing a reign of brutal terror. At such a time the sixth incarnation of Vishnu was born. Parashurama, axe-wielding warrior-saint, strode across the age to destroy evil and liberate good.
20 Minute Read