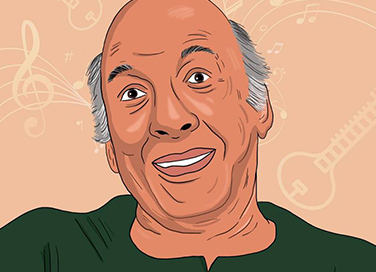 Ustad Vilayat Khan (1928-2004)
- March 13, 2020
---
 A luminary in the horizon of classical music, Ustad Vilayat Khan created magic with his instruments. He was conferred with special decorations of 'Bharat Sitar Samrat' and 'Aftab-e-Sitar' (Sun of the Sitar). 
In a career spanning over six decades, he released between 70 and 100 commercials, composed and conducted scores for three feature films, and was responsible for creating and developing gayaki ang sitar and surbahar. To play gayaki ang means to sing through the instruments with the versatility of human voice and Vilayat Khan was a master at this.
Ustad Vilayat Khan passed away on March 13, 2004, from lung cancer.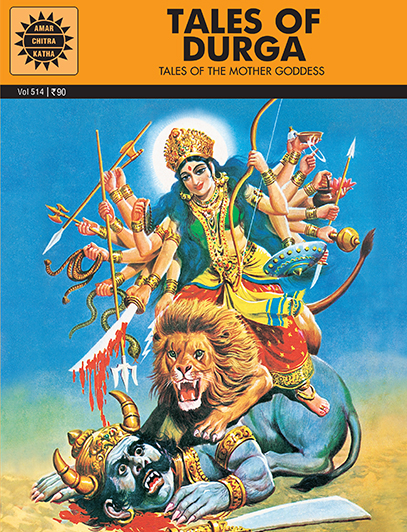 Comic of The Month
Tales of Durga
Goddess Durga is as widely worshipped as Vishnu and Shiva. She is the fierce form of Devi who, as Shakti, is considered the personification of universal energy. According to the Devi Bhagavata the Universe is but Her manifestation - and even Brahma, Vishnu and Shiva worship Her. Durga is worshipped in sixty-four forms as Ambika, Kali, Chamundi, Devi, Uma, etc. The worship of Durga is supposed to be more than 4,000 years old in India. The names of Uma and Parvati occur in the Taittiriya Aranyaka and the Kena Upanishad. Some Indologists are of the opinion that the figure seated on a lion in the coins of Azes I, the Shaka ruler (c. 5 B.C. to A.D. 30), represents Ambika or Durga. Durga is worshipped in one form or another in almost every Indian village. This Amar Chitra Katha is based on the Durga-Saptashati of the Markandeya Purana.
20 Minute Read