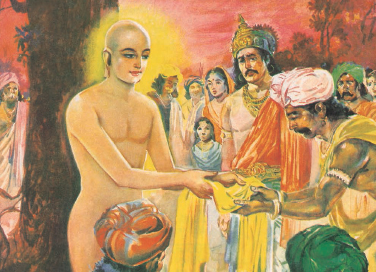 The Three Jewels of Jainism
- April 6, 2020
---
Born a prince, Mahavira renounced his worldly titles and possessions to become an ascetic. He wandered everywhere with not even a tiny piece of cloth to protect from the elements. His followers were many, including royalty. Mahavira is the founder of Jainism, built on the core principle of ahimsa or non-violence. This principle is not restricted to man alone, but to every living creature on the planet, be it fauna or flora.
On the occasion of Mahavira Jayanti, let us all try to inculcate these pearls of wisdom from the great monk.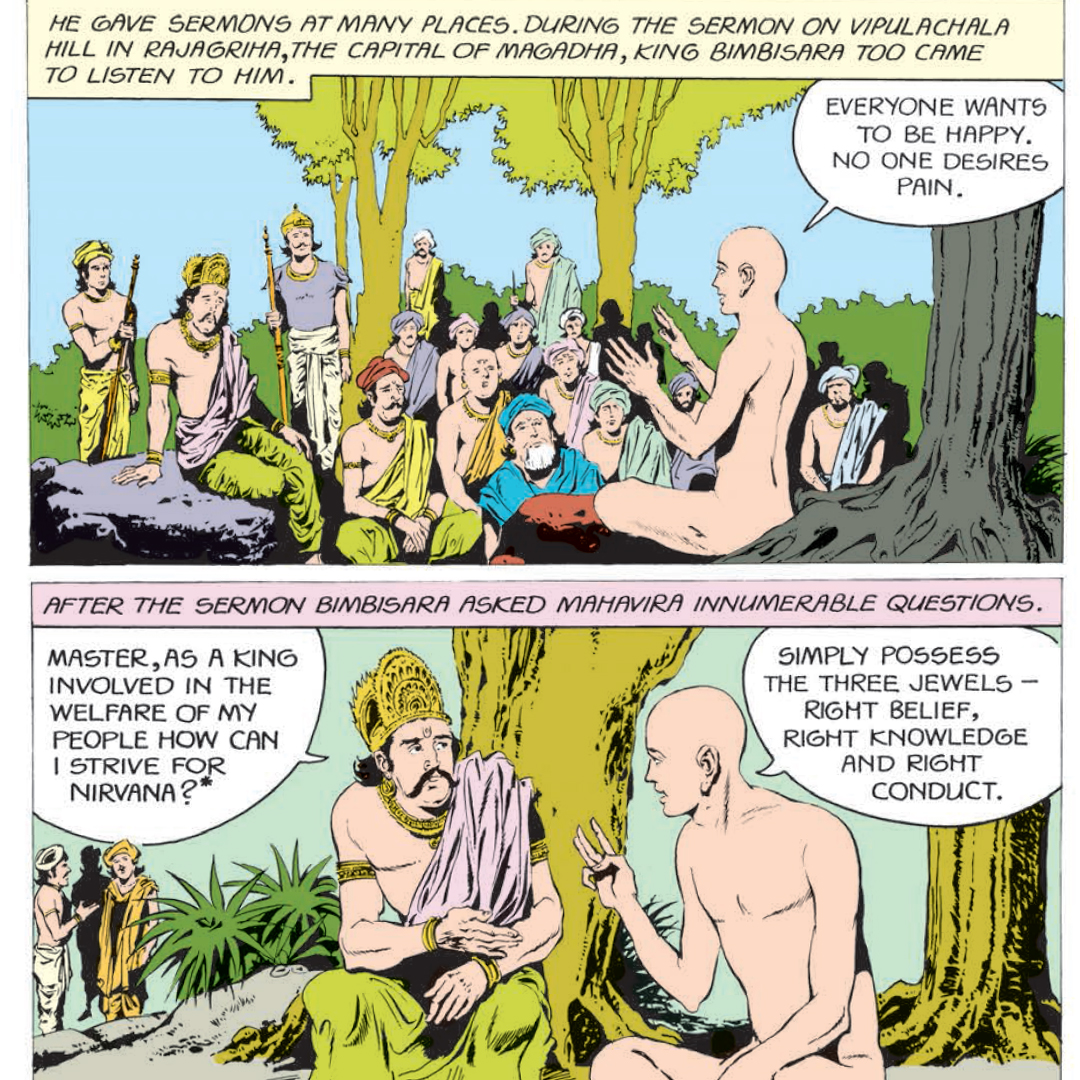 Amar Chitra Katha's 'Mahavira' is available on the Amar Chitra Katha app as well as Amazon, Flipkart, and other major e-tailers.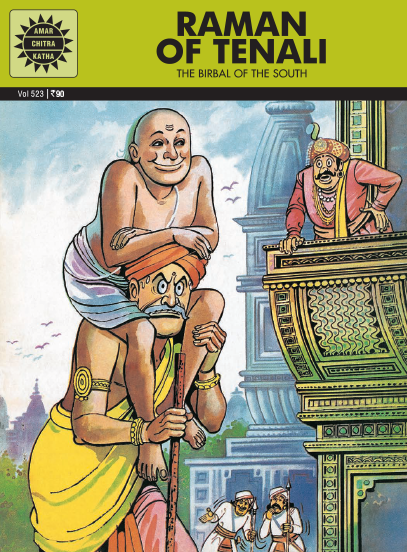 Comic of The Month
Raman of Tenali
Called the Birbal of the South, Tenali Raman was one of the brightest minds at the court of the Vijayanagara king, Krishnadeva Raya. This amazing read tells us how the emperor and the quickwitted Raman first met, and how Tenali came to hold one of the highest offices in the kingdom.
20 Minute Read