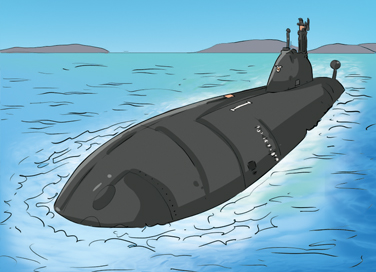 The Submarines of the Indian Navy
- December 1, 2021
---
Operating a submarine is both an art and a science. While a submarine is a potent 'force multiplier', it operates in the underwater medium that is constantly rife with danger. Only the most courageous, skilled and disciplined humans can thrive in a confined steel tube submerged below the waves for days on end. The Indian Navy holds the proud distinction of having developed a very competent and professional submarine arm in the last 50 years.
INS Kalvari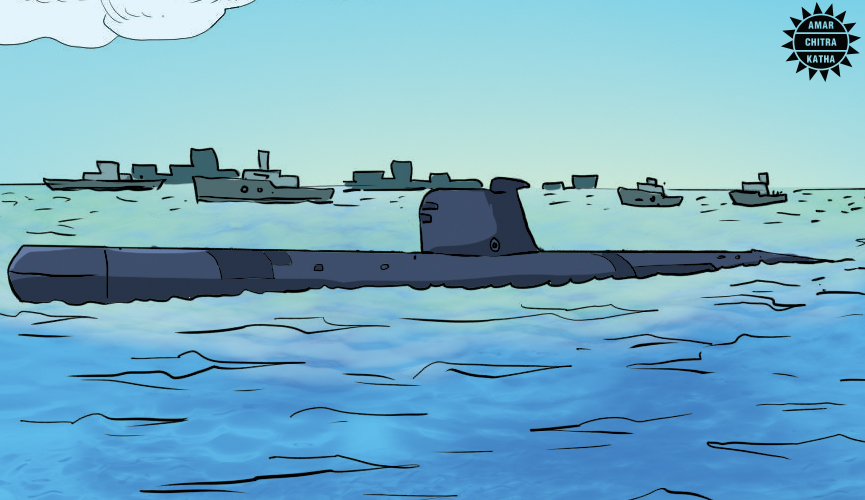 In 1967 INS Kalvari, a Russian 'Foxtrot' class submarine was commissioned. Between 1967 and 1974, seven more submarines were commissioned from Russia. These would be in the Kalvari class and Vela class.
India's first submarine base, INS Virbahu, was commissioned in Visakhapatnam in 1971. Another submarine base, INS Vajrabahu, was commissioned at Mumbai in 1996. Because submarine warfare requires a lot of technical know-how, the Indian Navy trains and produces world-class submariners. The first Submarine Training establishment was INS Satavahana, also in Visakhapatnam.
Kilo Class submarines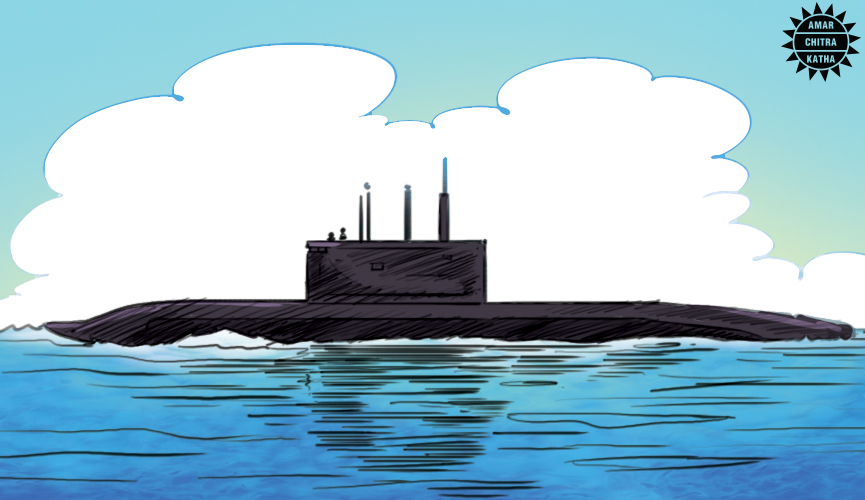 Between 1986 and 2000, the Indian Navy acquired eight Sindughosh Class or Kilo Class submarines. These are extremely silent and highly automated boats with advanced weapons, including missiles.
Shishumar Class of submarines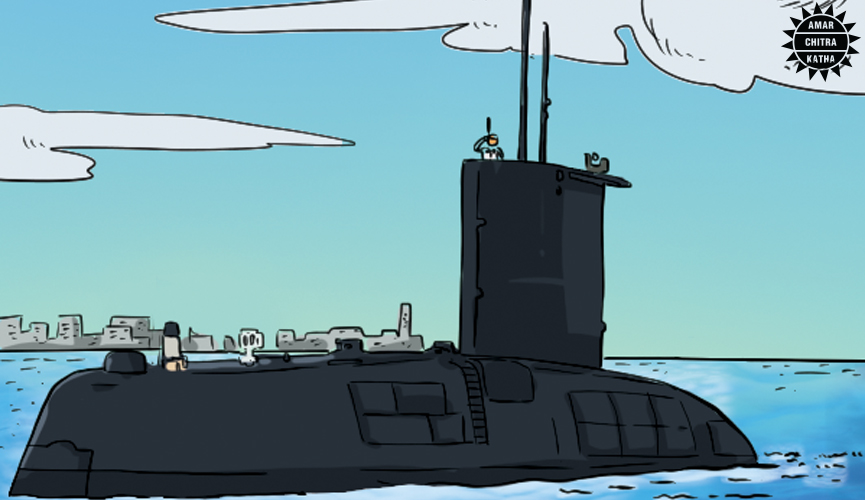 The Shishumar Class of submarines is of deep significance to India's maritime history. Two of the four boats were built in Germany and commissioned in 1986. The other two were built in Mazagon Docks in Mumbai, India and commissioned in 1992 and 1994, respectively. These were the first two submarines built in India.
Scorpene-Class submarines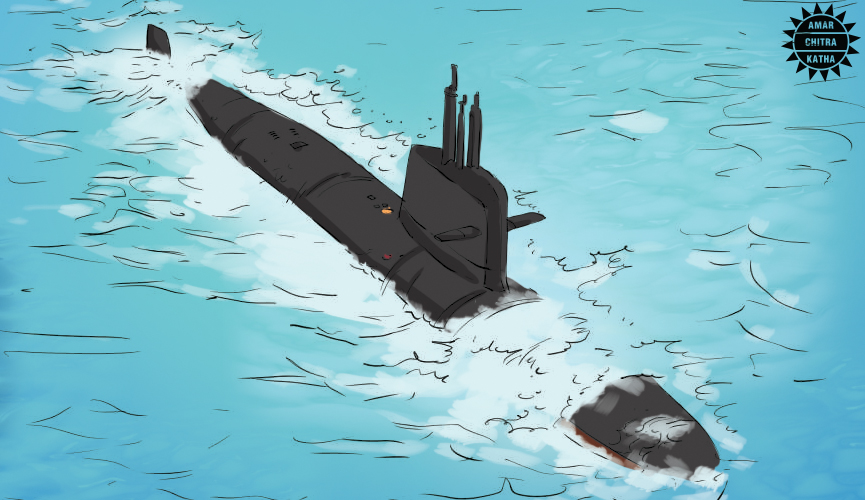 Continuing the Make in India story, in the last decade, the Mazagon Docks started building Scorpene-Class submarines designed in France. Of the five ships, three were commissioned between 2017 and 2021, with one under trials and another in construction.
INS Chakra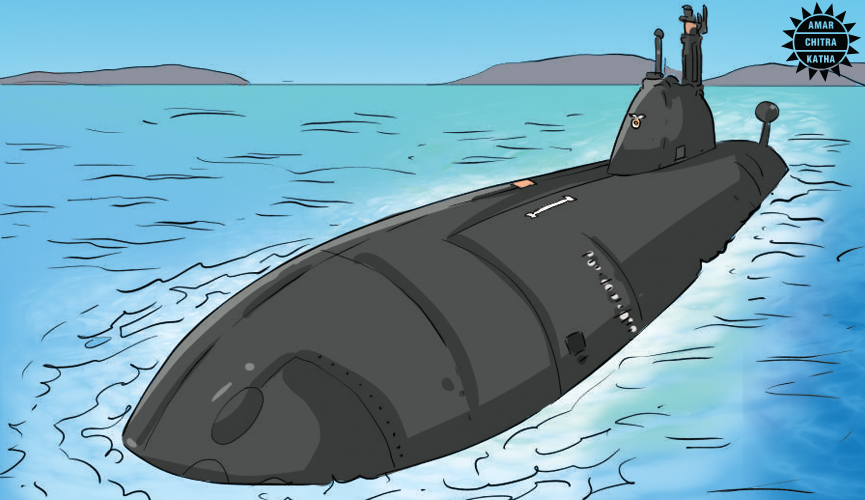 Between 1988 and 1991, India operated INS Chakra, a nuclear attack submarine, leased from Russia for three years. This was the first nuclear submarine to operate under the Indian naval ensign. Another nuclear attack submarine, also named INS Chakra, was leased from the Russians in 2012 for ten years. This submarine is still in operation.
INS Arihant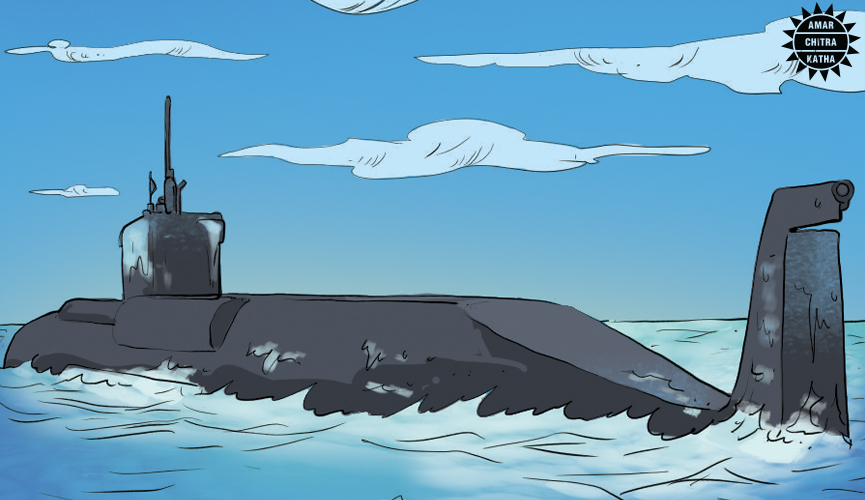 INS Arihant, the first nuclear powered ballistic missile submarine to be built in India, was commissioned in 2016. India became the first country outside of the five permanent members of the UN Security Council to build a nuclear submarine.
Read more about the history of the Indian Navy in Amar Chitra Katha's Naval Journey of India book series!
Comic of The Month
Krishna and Narakasura
Indra was at his wit's end – the impertinent demon Narakasura had stolen his mother's earrings! Lord Krishna, always helpful, agreed to confront the enemy. But seated on Garuda, his trusty eagle, and accompanied by the gentle Satyabhama, would Krishna be able to overcome Narakasura's formidable defences? Would his gleaming discus ever find its mark? This is the story of why the first of four days of Diwali - the Festival of Lights is named after Naraka!
20 Minute Read