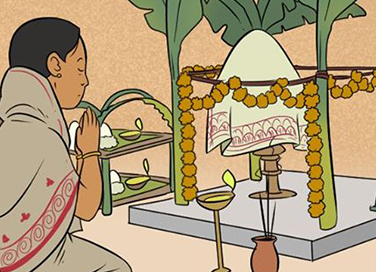 The Me-Dam Me-Phi Festival
- January 31, 2020
---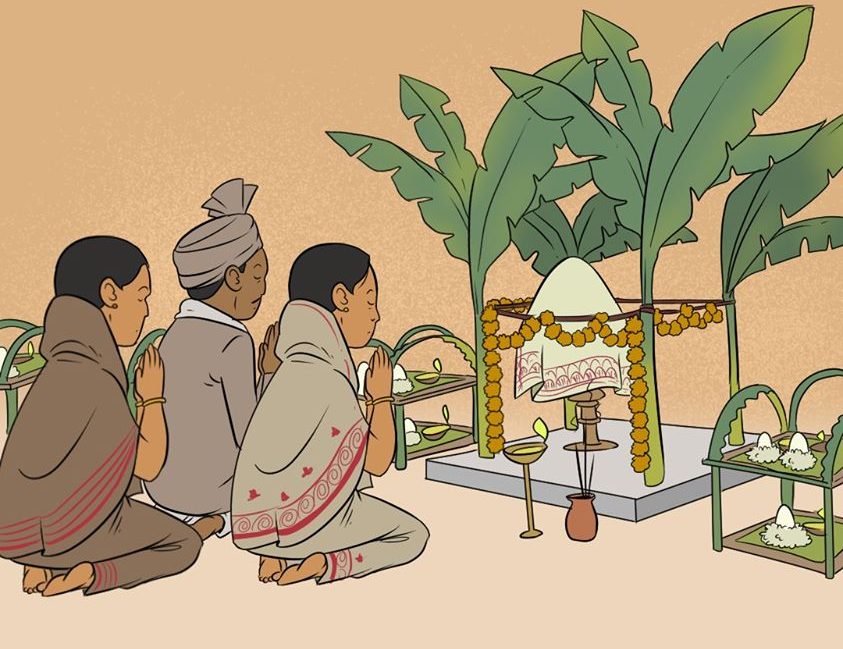 What happens to departed souls?
The dead linger as ancestors for a short period after death, and later traverse into heaven uniting with the Supreme Being. Here, they look after their earthly family and shower them with their blessings for all of eternity. At least, this is what the Ahom community of Assam believes. 
Me-Dam Me-Phi is a community festival celebrated by the Ahom people for over 400 years, in memory of their dearly departed. 'Me' means offering, 'Dam' means ancestors and 'Phi' means god. 
The festival is celebrated privately by families in their kitchen and publicly by the community at Charaideo, Assam, which was the burial site for the kings of the Ahom dynasty in the 13th century. As a part of the rituals, a special pillar called 'Damkhuta' is set up, which serves as the focal point of the offerings. Delicacies such as homemade wine, mah-prasad (beans and chickpeas), and rice with egg, meat and fish are offered. 
Every year, January 31st is observed as a state holiday in Assam on the occasion of Me-Dam Me-Phi.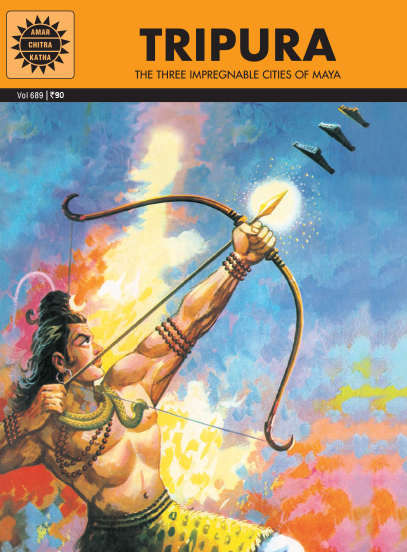 Comic of The Month
Tripura
Towards the end of November. India will celebrate the festival of Kartik Purnima. As per Hindu mythology, this festival celebrates the victory of Shiva over the three demon sons of Tarakasura and is celebrated as Deva-Deepawali or the Diwali of the Gods. Read the full story in our free comic of the month.
20 Minute Read