The Man Who Made India Fly
- July 28, 2020
---
Have you ever looked up in the sky and seen an Air India plane soar through the skies? While strolling through shopping malls, have you ever come across a Lakmé store? Have you ever heard about TISS? If your answer is yes to any one of these questions, then you're about to read about the man who made all of this possible – Jehangir Ratanji Dadabhoy Tata. 
Jehangir Ratanji Dadabhoy Tata was born to Ratanji Dadabhoy Tata and Suzanne Briere in Paris on July 29th, 1904. In Persian, the name 'Jehangir' meant 'Conqueror of the World'. J.R.D. Tata's fate was sealed right at his birth. 
Did You Know?
For some odd reason, one of Jehangir's teachers would call him L'Egyptien which is French for The Egyptian.
In his early years, J.R.D. Tata studied at the Janson De Sailly School in Paris. He was a bright student who was ahead of his peers. The syllabus did not excite him. Being born in Paris, Jehangir was more fluent in French than in English. Young Jehangir was also quite the prankster. From a young age itself, he was fascinated by planes and wanted to become a pilot himself. His passion to become a pilot was so strong that during the First World War, he would see zeppelins soar in the sky and wish he was born a couple of years early so that he could be a part of the war as a fighter pilot. Quite an unusual dream for an eight-year-old!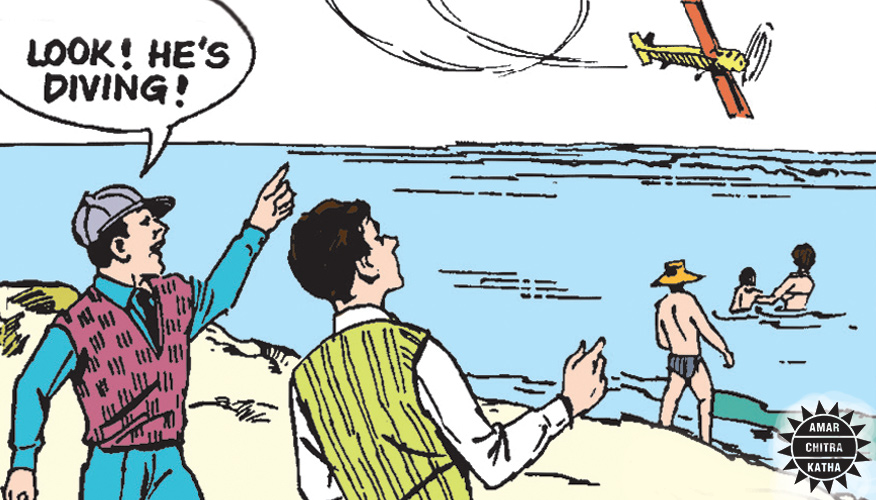 Years later, when Jehangir was all set to take admission at Cambridge University, he was denied admission due to a French Law that required all citizens to join the army for two years as soon as they turned 20. Jehangir had to postpone his dreams of pursuing higher education. There he served as a typist. Soon after, he had to journey back home to India.
Jehangir joined the Tata group as an unpaid apprentice, working under the guidance of John Peterson, the Director-in-charge of Tata Steel in Bombay. For the next five years, Jehangir was trained to perfection. These were some of his most important years. During the course of this period, he found himself learning a lot about the company's history and about steel. There were several industrial visits to Jamshedpur for keen and thorough observation and better understanding.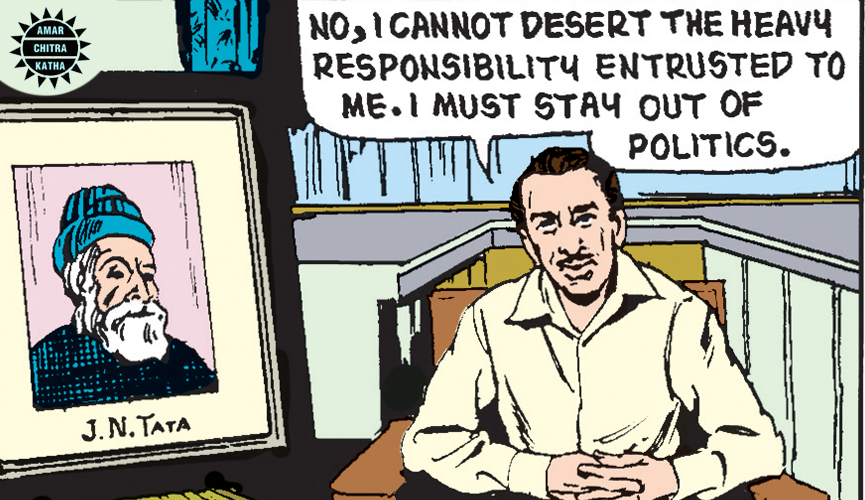 The unfortunate death of his father made him the head of his family at the young age of 22. Jehangir took it upon himself to settle his father's debts and to take care of his siblings. He inherited his father's position as a permanent director of Tata Sons. 
In 1929, a flying club opened up in Bombay. Jehangir quickly enrolled himself and 12 days later, he had the very first pilot license issued in India. For him, it was a dream come true!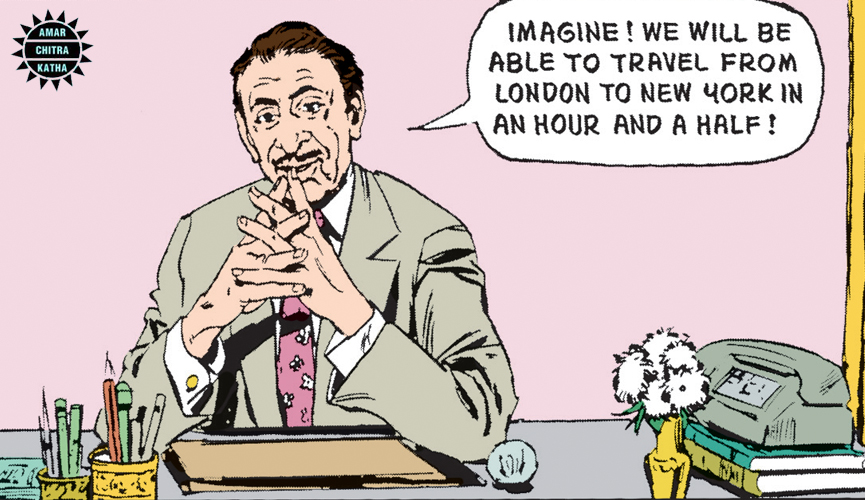 The Birth of Air India 
Upon hearing that the Imperial Service of England planned to start flights from London to Karachi, J.R.D. Tata proposed to start flights from Bombay to Karachi. Initially, there was a lot of struggle, J.R.D. Tata had to really persuade the higher-ups at Tata Sons to get a green signal, and then later seek permissions from the government. But all that effort finally paid off when on October 15th, 1932, he personally flew from Karachi to Bombay with the first batch of mail. This was the birth of the Tata Air Mail Service.  
In 1948, a joint venture was set up between Tata and the government thus giving birth to the Tata-Air India International. Soon after, the government decided to nationalise Air India, and Jehangir was appointed chairman by the Indian government, retaining a position as a director on the Board of Indian Airlines for 25 years.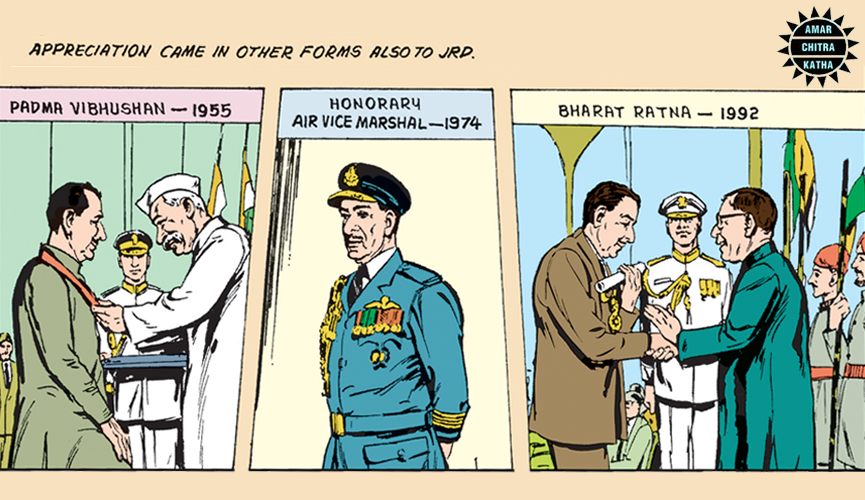 J.R.D. Tata always worked towards bringing about development in India. In 1941, through the Sir Dorabji Tata Trust, he established Asia's first cancer hospital, the Tata Memorial Centre for Cancer, Research and Treatment, in Bombay. He also founded the Tata Institute of Social Sciences in 1936, the Tata Institute of Fundamental Research in 1945 and the National Centre for Performing Arts. He founded Tata Motors in 1945. Then, in 1952, he founded Lakmé. In 1968, he founded Tata Consultancy Services and Titan Industries in 1987.
J.R.D. Tata was a kind man who took special care of all his employees. He believed that the workforce was the backbone of any organization. He ensured that they only worked for eight hours a day. He also ensured that all workers received benefits such as free medical aid, provident schemes, accident compensation schemes, and much more. These later went on to be statutory requirements in India. 
Read more about J.R.D. Tata's life in our Amar Chitra Katha biography on him, now available on the ACK Comics app and all major retailers.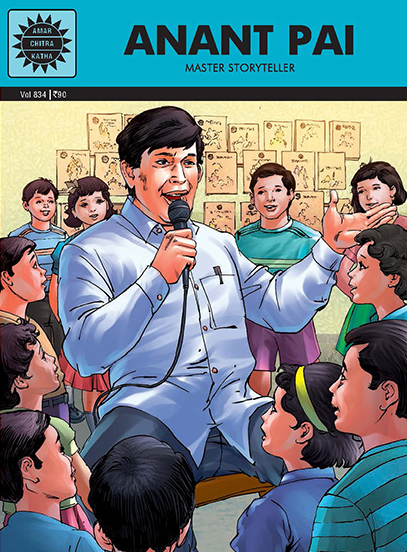 Comic of The Month
Anant Pai
Anant Pai strode the Indian comics industry like a colossus. Using the comics format he told stories from mythology, history and literature to generations of children. Uncle Pai, as he was known, wanted Indian children to be familiar with their heritage. A chemical engineer by profession, Anant Pai gave up his job to follow his dream, a dream that led to the creation of Amar Chitra Katha and Tinkle. Read the story of the man who left behind a legacy of learning and laughter.
20 Minute Read