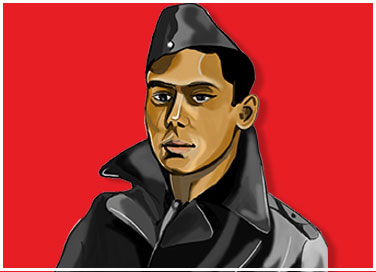 India's First 'Ace' Fighter Pilot
- July 21, 2020
---
By Samyukhtha Sunil
In the wake of the Great War of 1914, India, like most other European colonies, was not spared the devastating amount of damage and destruction across its territory. Over one million Indian soldiers were deployed to fight battles both within the country and overseas. Over a span of four years, the war cost the lives of nearly 74,000 Indian soldiers. Very few Indians served in the Royal Air Force and were trained to fly combat jets at that point in history. Amongst them was a gifted fighter pilot whose legacy went on to be recognized as 'India's first fighter ace'; Lieutenant Indra Lal 'Laddie' Roy was the youngest and the only Indian fighter pilot to be awarded the title of 'ace'. 102 years on, his story of pure bravery and valour stands strong.
Indra Roy was born on December 2, 1898, in Kolkata to Piera Lal Roy and Lolita Roy. The Roy family was influential and illustrious with most of its members having tasted success either in the field of bureaucracy or sports. Having done most of his growing up in London, Indra Roy was still in school in 1914 when war was declared.
As a bright teenager, Indra was determined to serve in the war and signed up for the cadet forces in his school. Indra turned down a scholarship from the prestigious Oxford University and did not let anything stand in the way of his dream of becoming a fighter pilot. He was enlisted in the Royal Flying Corps after two long-drawn attempts. With his exuberance, charm, and undying determination to learn, he swiftly climbed through the ranks. He also became wildly popular amongst his fellow pilots. Roy was soon flying over parts of France and dared to perform dangerous manoeuvres way ahead of his experience. However, on December 6, 1917, Indra's fighter jet was shot down by the Germans in France and he lost consciousness and endured a severe injury. The doctors declared him to be dead, sending his mortal remains to a morgue.
In a dramatic turn of events, Indra, in fact, was not dead and regained consciousness while he was still at the morgue. He banged loudly on the morgue door, terrifying the morgue owner who only let him out upon the arrival of medical officials. Despite his miraculous return from death itself, Roy was deemed unfit to fly and was asked to prepare for a long journey towards recovery. Even in those moments, it is believed that his passion for fighting in the war remained unwavering. He invested the majority of his recovery period designing aircrafts that prioritized the safety of the pilots that operated them. He created innumerable sketches of aircrafts during this period, many of which are now preserved in the Indian Air Force Museum in Delhi.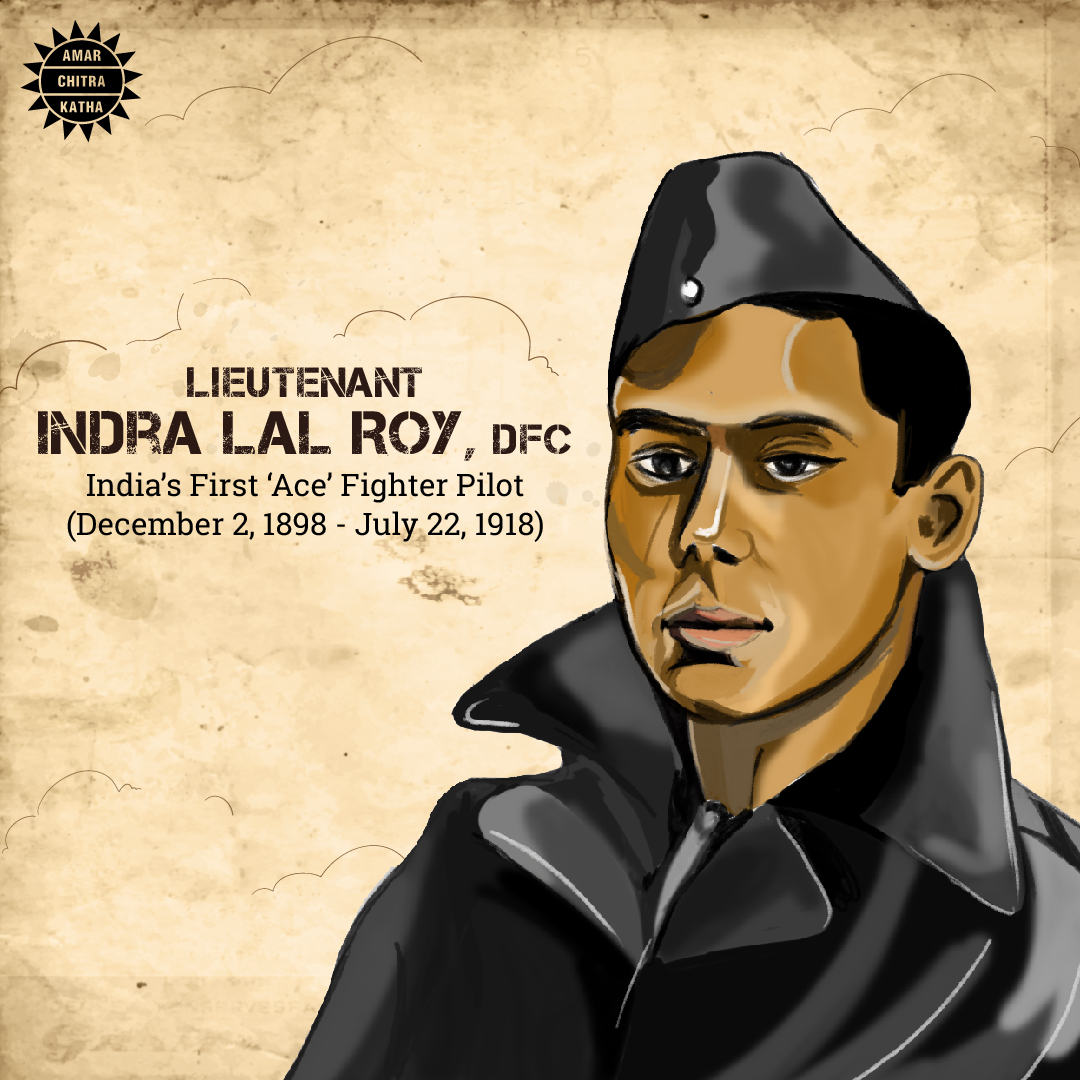 In less than a year's time, Indra had recovered and was once again ready to conquer the skies. After endless pestering, the officials finally gave in and allowed the stubborn yet determined fighter to return to his haven. Even more motivated, Indra returned to the skies where he trained hard and brought down his first German plane in less than a month! The weeks that followed witnessed a steep rise in his exemplary journey towards success. Ever since his return to flying in June 1918, he recorded over 170 flying hours and ten victories (two shared) within a span of thirteen days. He took down a total of nine German fighter aircrafts, becoming the first and only Indian to ever achieve the title of fighter ace. This was considered to be one of the most successful comebacks for any combat pilot in that period and for a boy who was young as 19, this was an unimaginable feat that Indra had accomplished.
Unfortunately, Indra's successful return was short-lived, with his second encounter with death occurring on July 22, 1918, one that he did not get to come back from. In an aerial dogfight, Indra's jet was shot down by four Fokker D.VIIs. Two of those attackers were shot down in a befitting response by the Royal Flying Corps but Roy went down in flames over Carvin in France. He did not survive the crash and succumbed to his injuries. He was just a few months ahead of turning 20.
Indra's valour and determination were so inspiring that the Red Baron (Manfred von Richtofen), a German flying ace pilot, paid him a tribute by dropping a floral wreath over the spot in Carvin where Roy's plane went down. He was decorated with the Distinguished Flying Cross (DFC), the first Indian to ever receive that honour.
Indra Lal Roy was laid to rest at the Estevelles Communal Cemetery, France in a grave that bears a simple yet well-worded description. Written in Bengali, it reads 'Maha birer samadhi; sambhram dekhao, sparsha koro na'. Translated, this means, 'The grave of a courageous warrior; respect it, do not touch it.' Roy's nephew Subroto Mukherjee went on to become the first chief of the Indian Air Force and also served in World War II. Indra's legacy of strength, fearlessness and perseverance live on not just in the history of India but of the world too. We celebrate the life of this young martyr who showed aspiring fighter pilots that the sky is never the limit!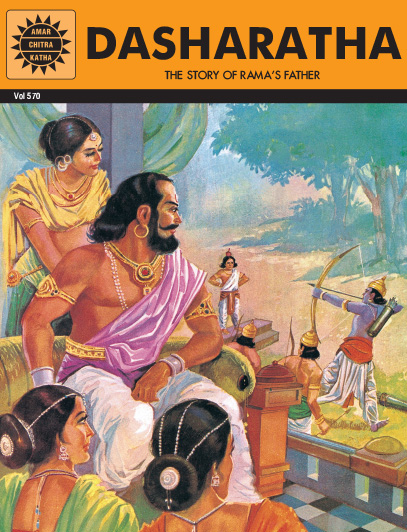 Comic of The Month
Dasharatha
Dasharatha, the prince of Ayodhya, was out hunting when he heard the sound of an elephant drinking water. Aiming his bow, the prince shot in the direction of the sound. Tragically, the arrow killed a youth who was filling water in a pitcher for his old and blind parents. The anguished father cursed Dasharatha that one day he would die grieving for his son. Dasharatha's son was the valiant and unparalleled, Rama.
20 Minute Read