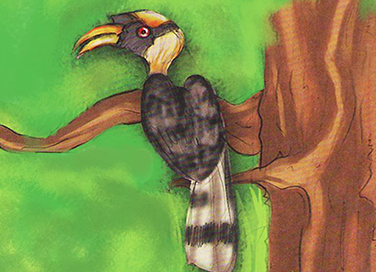 The Hornbill Festival
- November 23, 2020
---
Dubbed the 'Festival of Festivals', the Hornbill Festival is celebrated from December 1st to 10th every year in Nagaland. It is named after one of the most captivating birds of the state, appearing in many tribal folktales of Nagaland. The first Hornbill Festival was held in 2000. This year's festival, although virtual, is going to be grand because it marks its 20th anniversary.
The various tribes that live in Nagaland get the opportunity to interact with each other and showcase their rich cultural heritage. The festival exhibits astounding performances that draws from this cultural legacy, including games, dances, crafts, food fairs, sports, and even religious ceremonies. There has been a considerable rise in the number of tourists visiting the state to witness this grand festival. The festival is held at Kisama, a Naga Heritage Village which is nearly 12 kilometres from Kohima.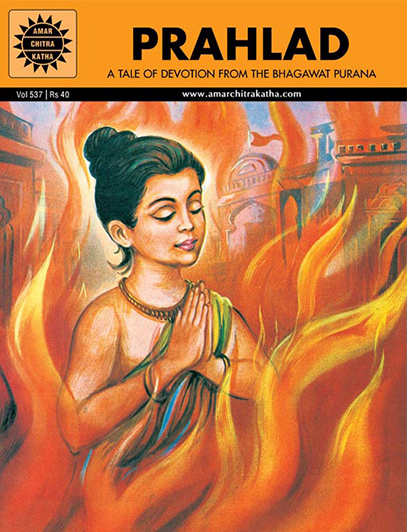 Comic of The Month
Prahlad
Prahlad drove his monstrous father to a murderous rage. He insisted on praising Lord Vishnu who was considered a sworn enemy by his father Hiranyakashipu. When he tried to punish his disobedient son, Hiranyakashipu's potent poisons turned to nectar while his lethal weapons fell harmlessly away. In this tale of bloodthirsty revenge, Prahlad's only defence is his devotion which dramatically puts an end to all evil.
20 Minute Read