The History of Money in India
- April 24, 2020
---
Ever wondered how money originated in the Indian subcontinent?
The system of currency originated in the city of Mohenjodaro, way back in 3000 BC. Initially, people used to barter goods before switching to a more standardised system. Here's a short excerpt from our title 'Tripura" in which this story features as a bonus comic.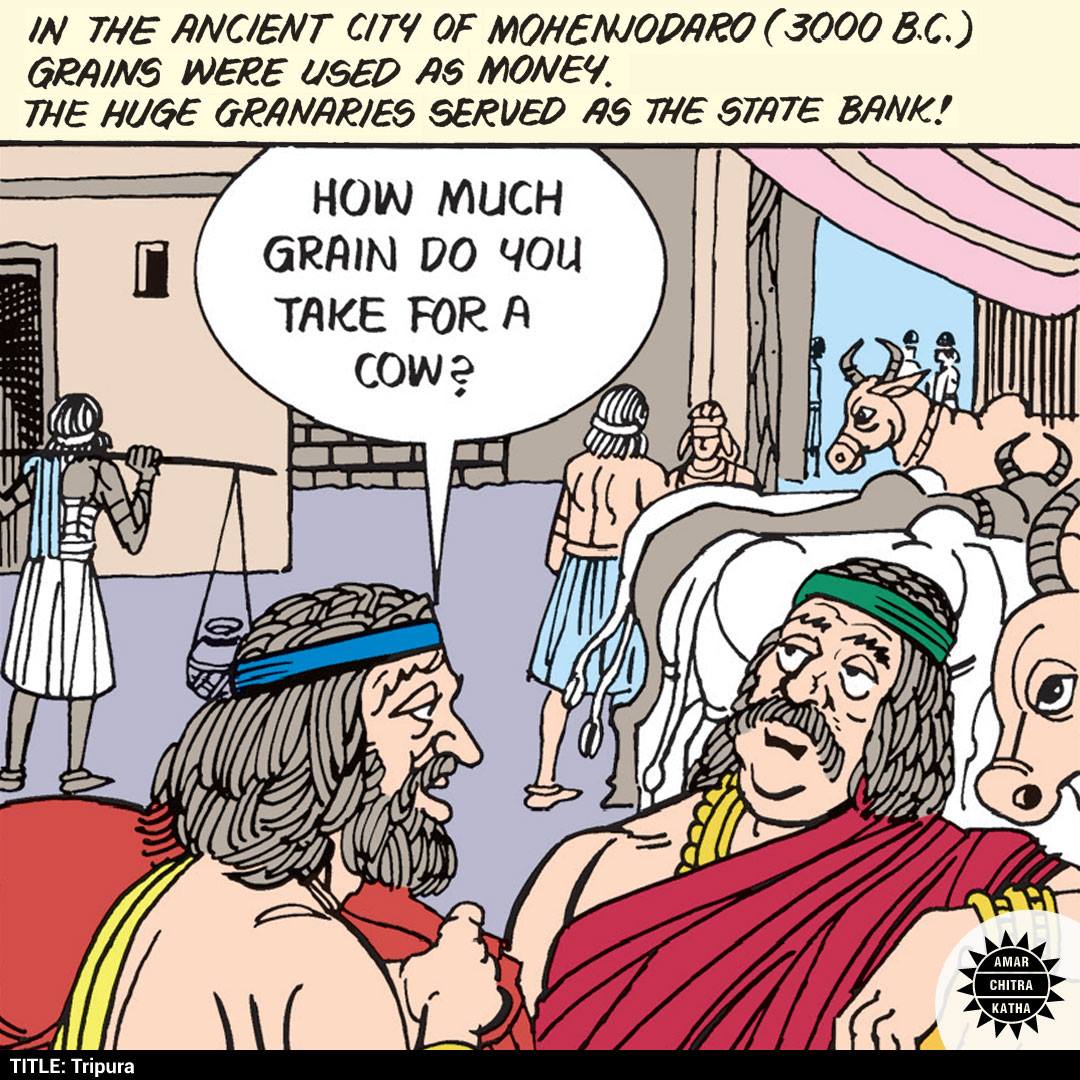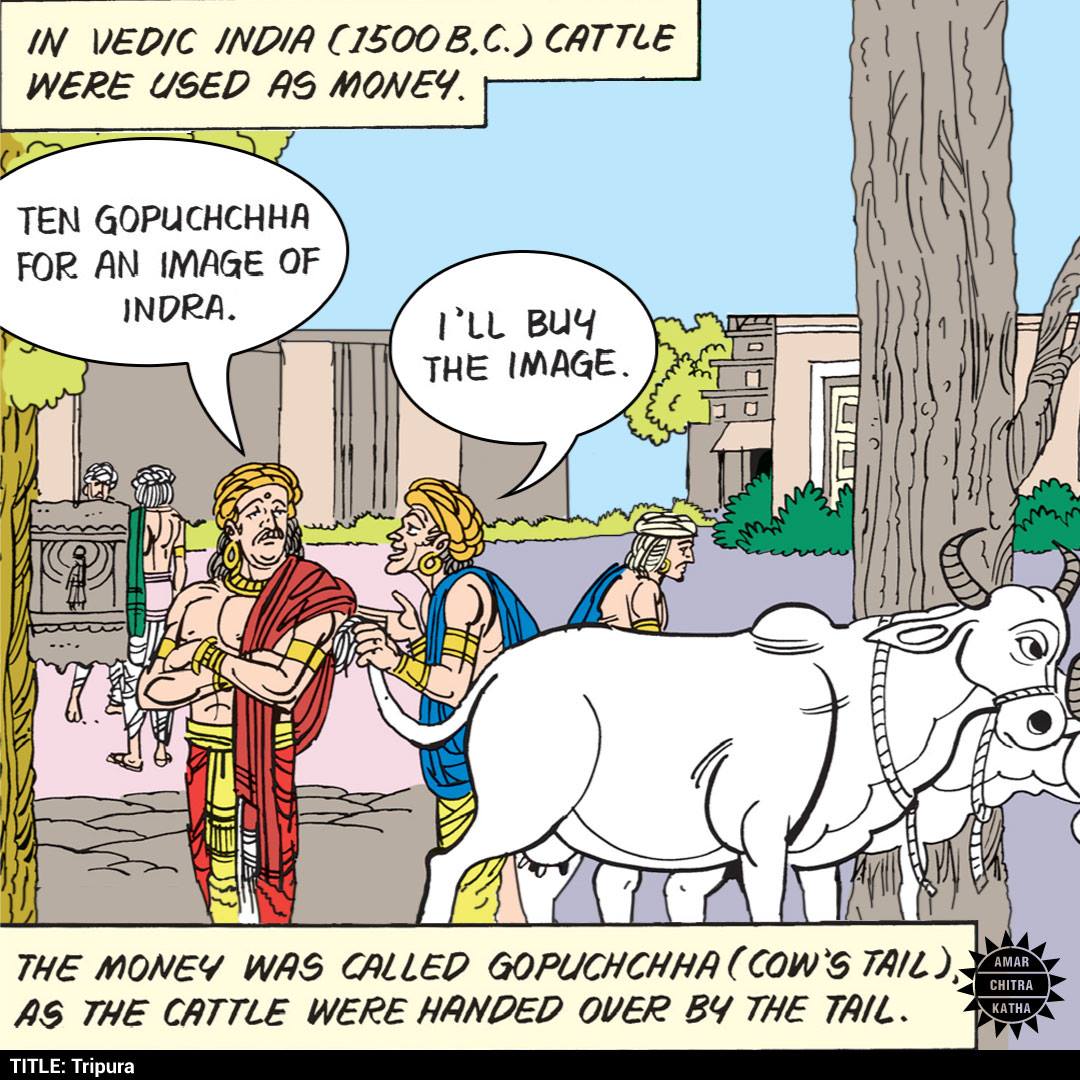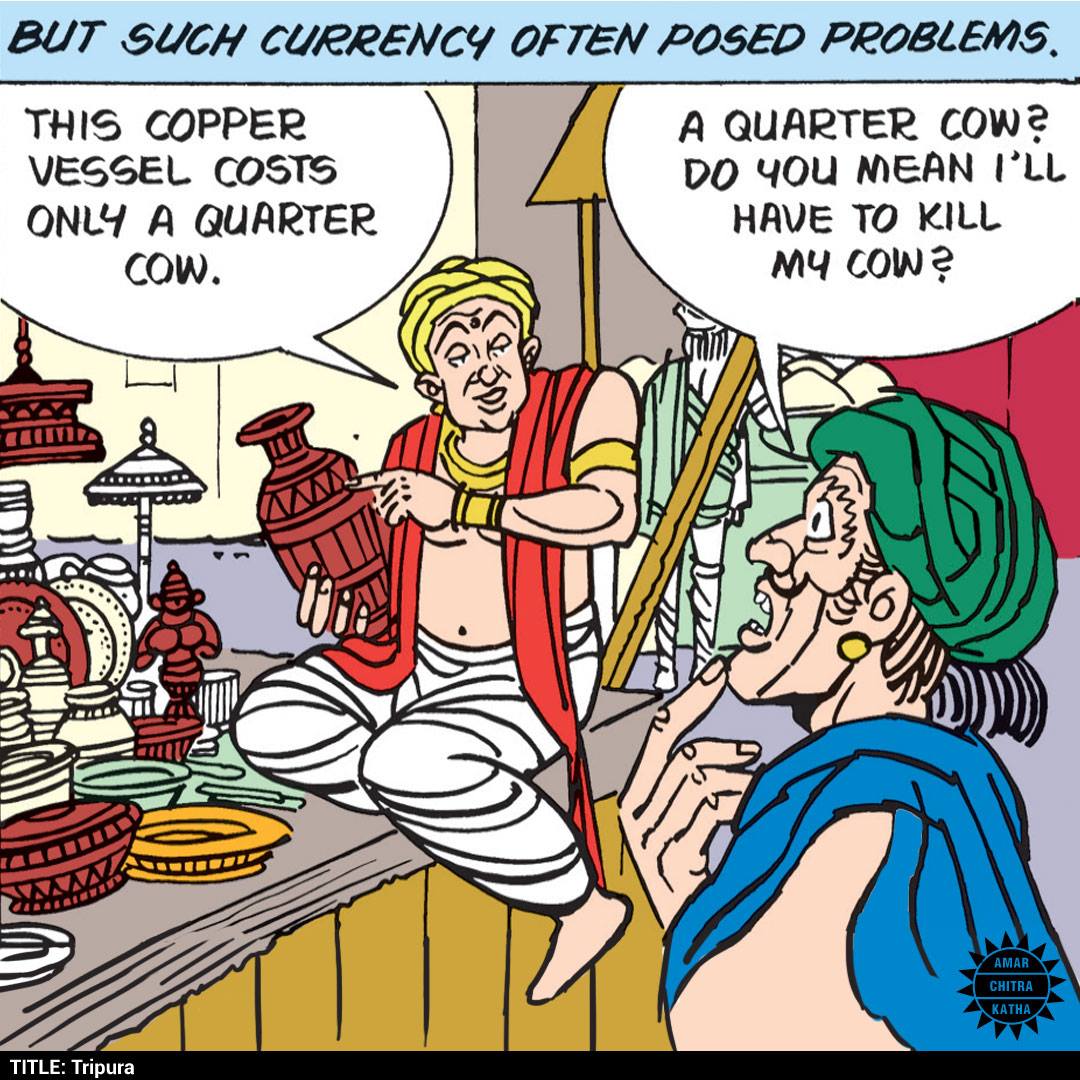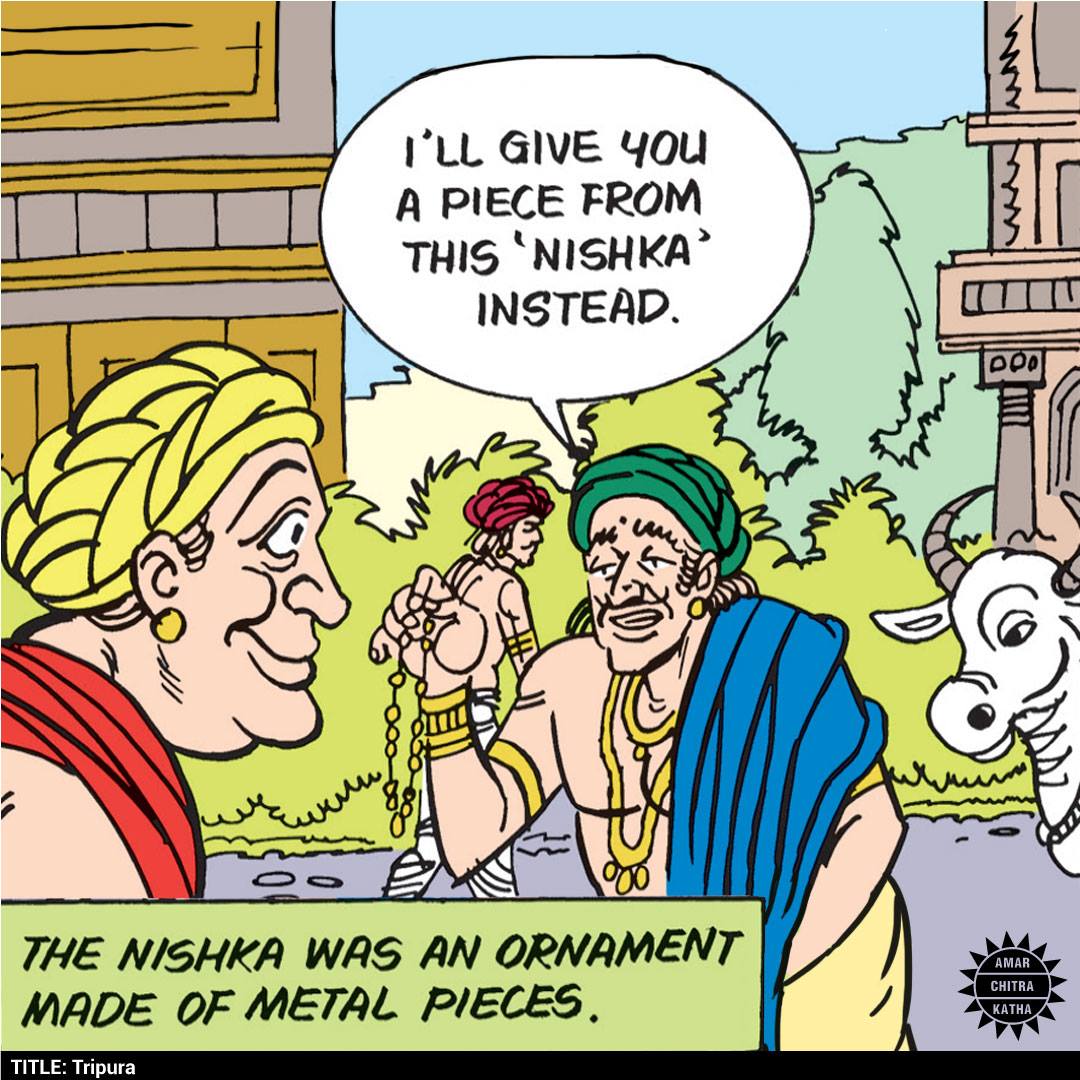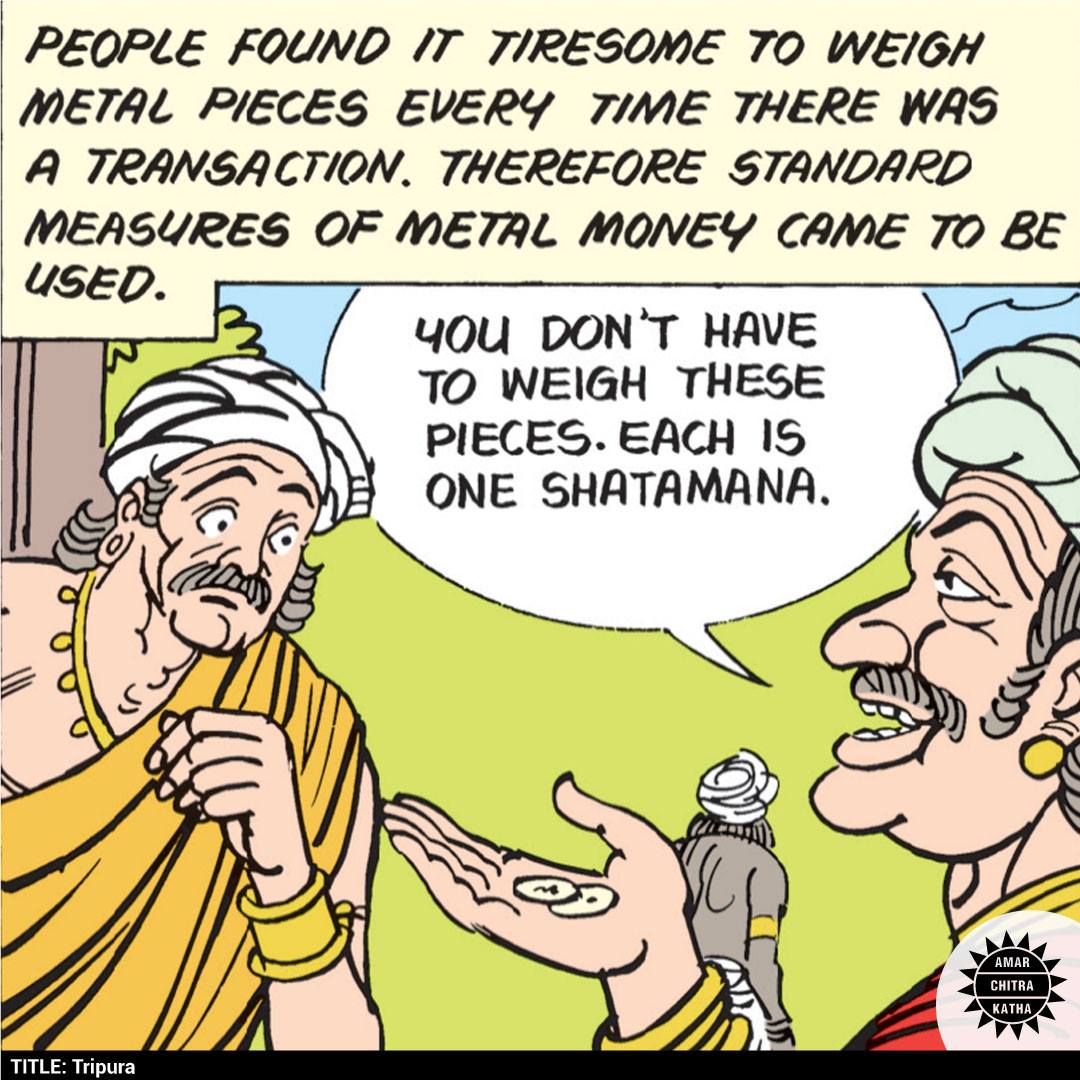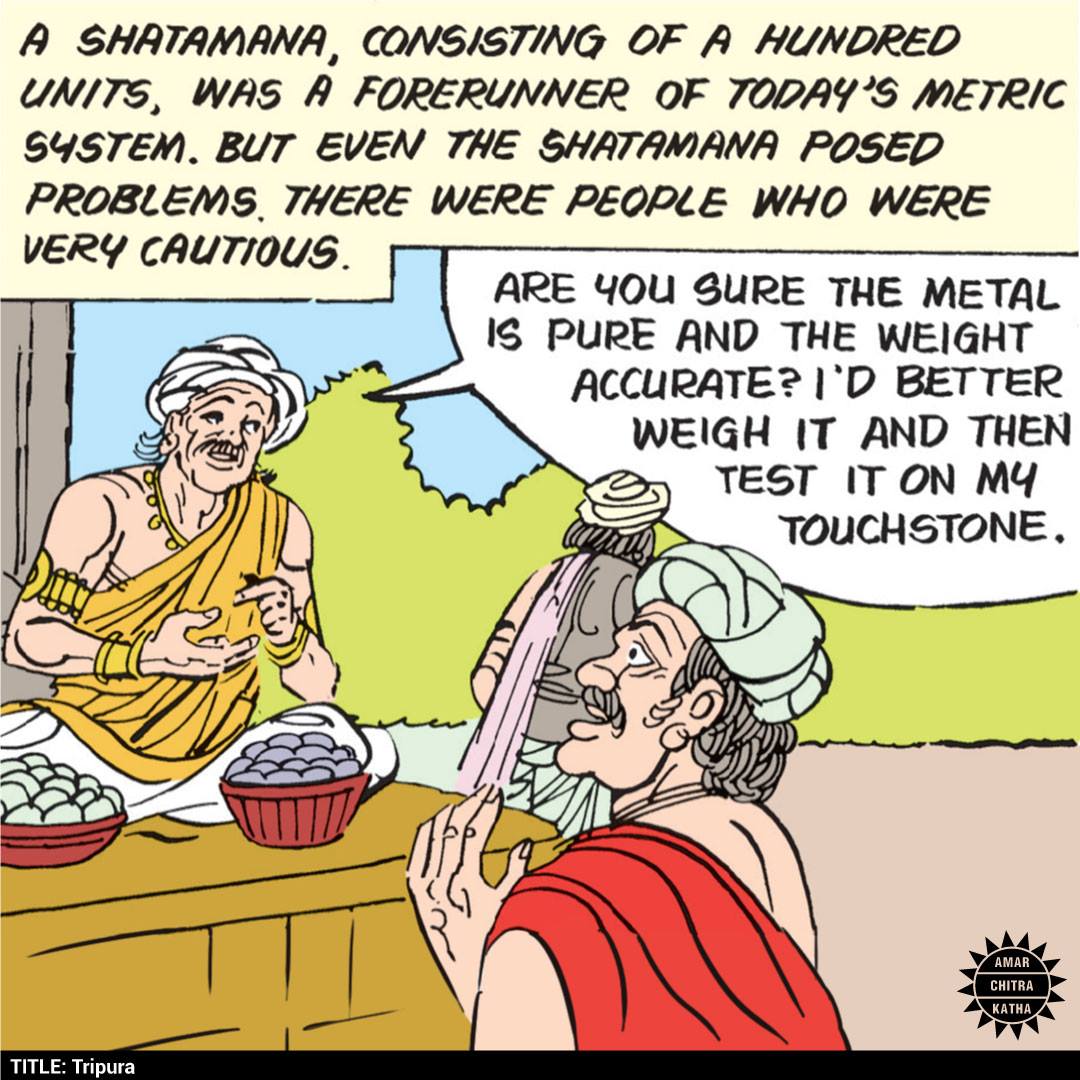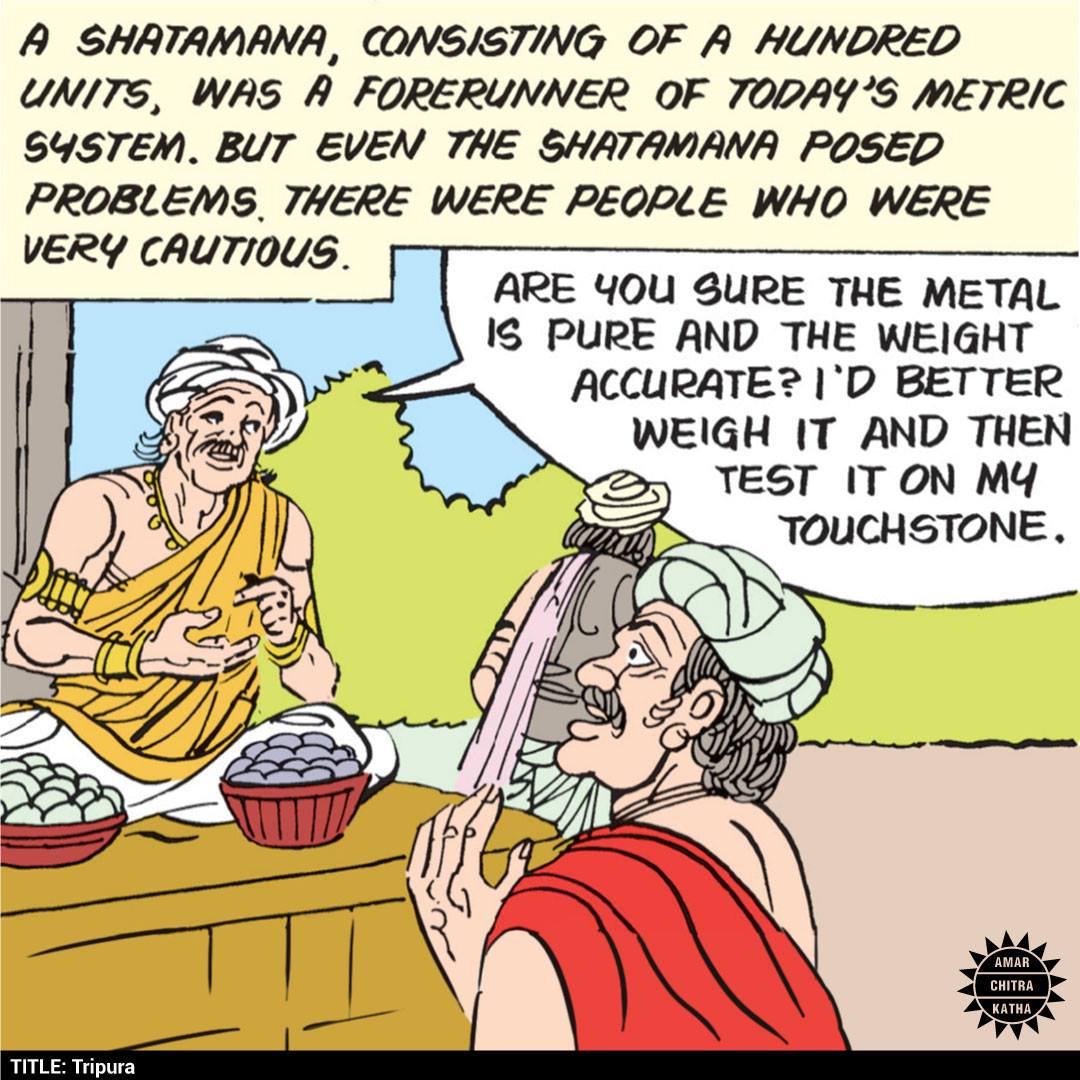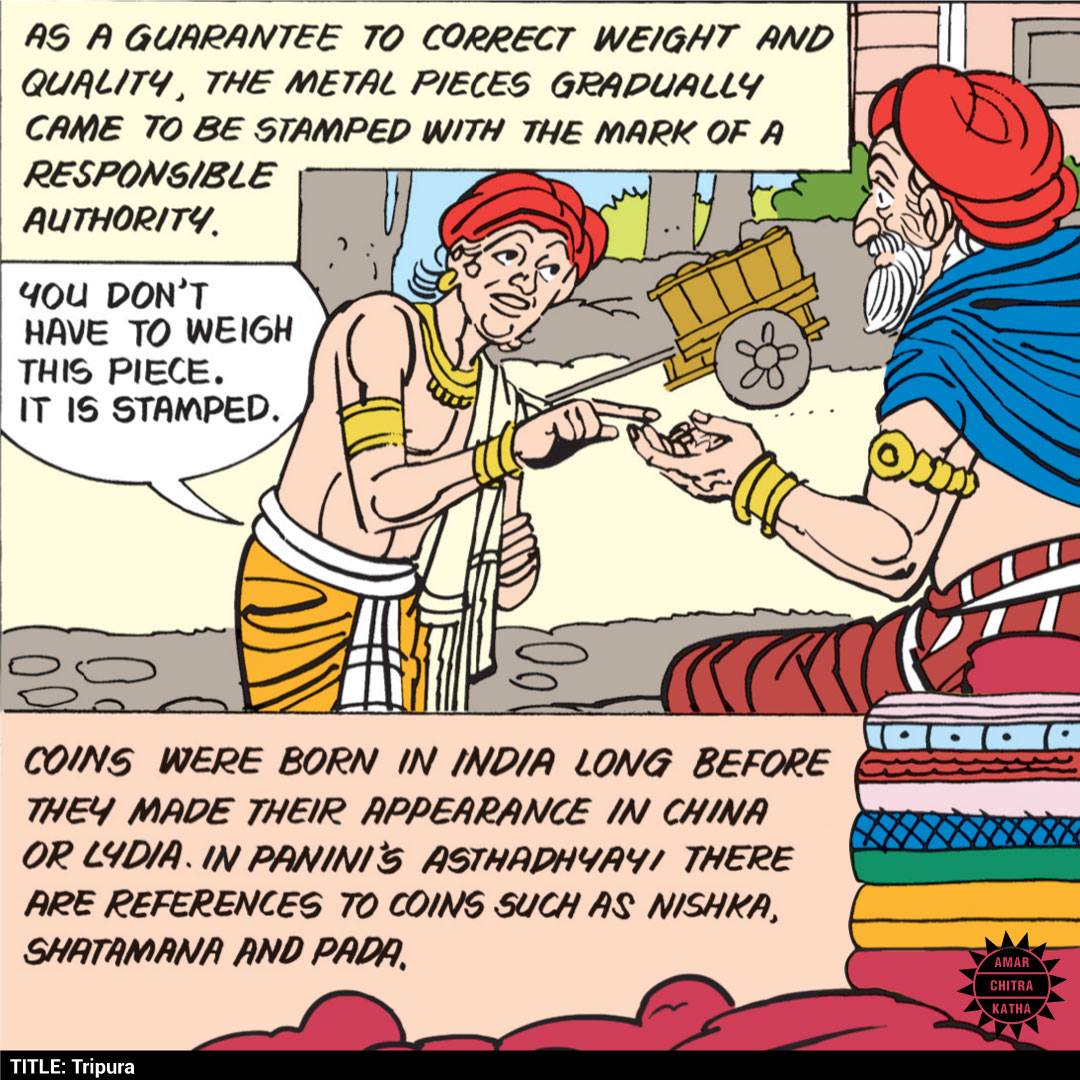 Buy Tripura here:
Comic of The Month
Krishna and Narakasura
Indra was at his wit's end – the impertinent demon Narakasura had stolen his mother's earrings! Lord Krishna, always helpful, agreed to confront the enemy. But seated on Garuda, his trusty eagle, and accompanied by the gentle Satyabhama, would Krishna be able to overcome Narakasura's formidable defences? Would his gleaming discus ever find its mark? This is the story of why the first of four days of Diwali - the Festival of Lights is named after Naraka!
20 Minute Read