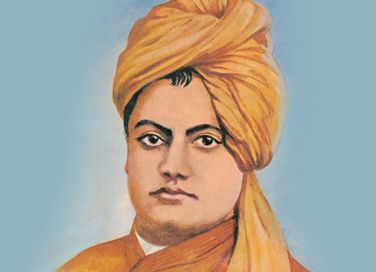 Swami Vivekananda (1863 – 1902)
- December 29, 2020
---
World history has witnessed several legends who have gone beyond their limits and have achieved a name for themselves like no other. When it comes to Indians who have made such an impact on the world, Swami Vivekananda is one man who cannot be overlooked. Let us take a look at the life of the man who journeyed to a path of enlightenment.
Childhood and early years: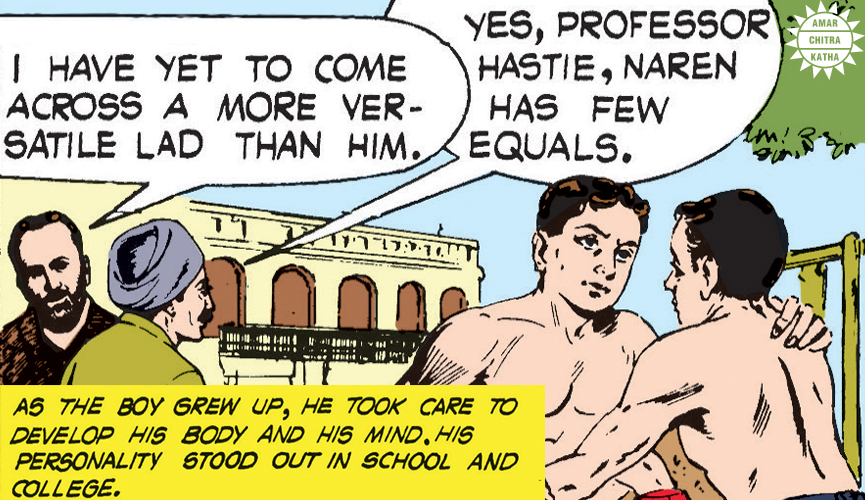 Born in a Bengali family, Narendranath Dutta was the name given to him. At a young age where kids would be busy playing outside with their friends, young Narendra kept himself occupied with meditation. He fascinated the lives of sanyasis. While many kids struggle to decide a future for themselves, young Narendra knew for sure that he was going to grow up to be a sanyasi.
Growing up, Narendra found the right balance between his body and mind. He kept himself academically well-read and at the same time was at the peak of his fitness. This personality and dedication made him stand out in school as well as in college! Soon, he found himself journeying towards the path of spiritual enlightenment as he began seeking for answers and searching for God.
The spiritual path:
After extensive searching, Narendra was not able to seek the answers he longed for. Until one day, he was asked to go see Shri Ramakrishna of Dakshineshwar. Before he knew it, Ramakrishna had already seen Narendra's arrival and his destiny. He knew that Narendra is destined to help humanity. Narendra kept visiting him to search for answers. However, after the untimely death of his father, Vishwanath Datta, Narendra grew restless and desperate for a steady income for his mother.
He found himself at Ramakrishna's feet, seeking aid. After a few encounters with him, Narendra finally had his first spiritual experience! It was as if his mind had exploded and expanded into the depths and secrets of the universe. Since then, Narendra decided to stay closer to Ramakrishna. He would spend days under deep meditation. He was an eager man, he wanted to learn more. But good things come to those who wait and rightly so, Ramakrishna asked him to be patient.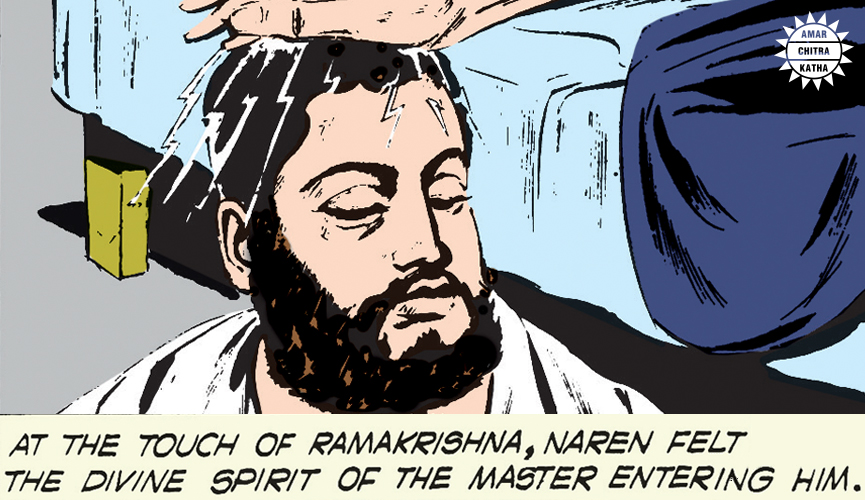 When Shri Ramakrishna was on his deathbed, he called for Narendra who was sorrowful as he could see the inevitable future his master awaited. Ramakrishna understood that it's time for Narendra to carry on his master's work and thus with a touch of a hand, Ramakrishna transferred his divine knowledge onto Narendra. Narendra could feel the divine spirit of his master enter him. After Ramakrishna's death, Narendra donned a saffron garb that symbolised renunciation and shaved his head. He sought blessings from Ramakrishna's wife and set out on a mission.
Fulfilling his destiny:
Just as he wished when he was a child, Narendra was now a sanyasi. He decided to see his beloved country from all corners. This decision made him embark on a journey where he traversed around the country. Wherever he went, the crowd would gather to hear him talk. He never discriminated on the basis of caste or religion. He treated all men alike.
One day, he was asked to represent India at the Parliament of Religions which was going to take place in Chicago, USA. At first, Narendra put a pin on the thought of going but after a vision from his master, Shri Ramakrishna, he decided to go. Soon then, the Maharaja of Khetri invited him to his darbar, provided him with his contribution for his trip and gave him the title of Swami Vivekananda which means one who rejoices in wisdom.
The Chicago event:
After a long journey, Swami Vivekananda had finally arrived in Chicago. Entering the Parliament of Religions wasn't easy for him. After a lot of hustle and help from kind strangers, he finally made it. There, the Indian delegates resented his presence but once he spoke, everyone was in awe of him. In fact, they even scurried to meet him after his address. Soon after he was requested to deliver lectures all around America. Wherever he went, his pearls of wisdom moved people.
A grand welcome back home: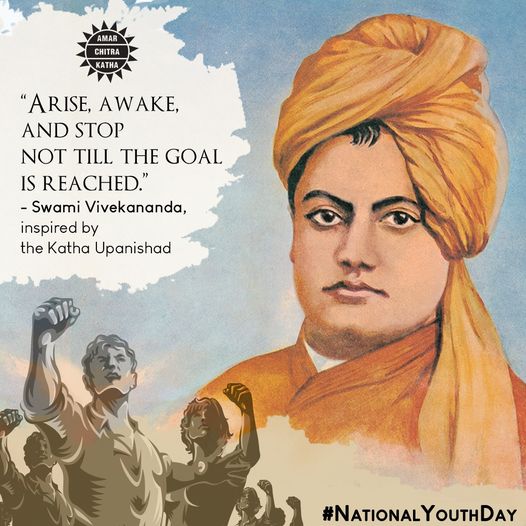 After journeying to America and England, it was time for Swami Vivekanand to return home. He arrived in India on January 15, 1897, and was welcomed by thousands of people waiting to touch his feet and seek his blessings. Now in his beloved motherland, he decided to help the needy, sick, and the poor. He established various institutions and travelled all around India spreading his knowledge. Even in his last days, Swami Vivekananda meditated and helped the poor. When his spirit had left his body, he had a divine expression on his face.
Swami Vivekananda firmly believed that the nation's youth holds the key to solve various issues faced by India. This is why his birth anniversary, January 12th, is also celebrated as National Youth Day. He believed in the true spirit of Hinduism which abolished the lenses of untouchability and in helping the poor sections of India as they are the backbone of the country. Even a century later, he remains to be a prominent name in spiritualism and his institutions continue to spread his wisdom!
Read the complete story of this great monk in our title 'Vivekananda'. Now available on the ACK Comics app, Kindle, Amazon, Flipkart, and other major e-tailers.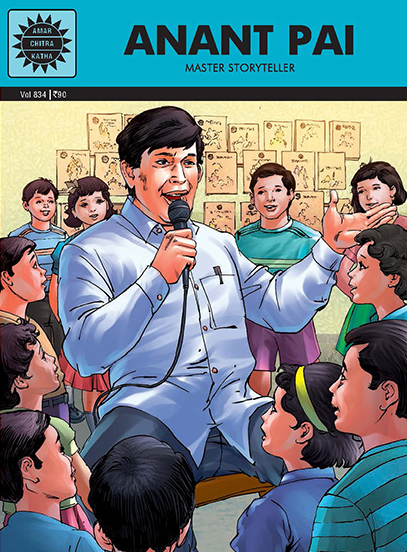 Comic of The Month
Anant Pai
Anant Pai strode the Indian comics industry like a colossus. Using the comics format he told stories from mythology, history and literature to generations of children. Uncle Pai, as he was known, wanted Indian children to be familiar with their heritage. A chemical engineer by profession, Anant Pai gave up his job to follow his dream, a dream that led to the creation of Amar Chitra Katha and Tinkle. Read the story of the man who left behind a legacy of learning and laughter.
20 Minute Read