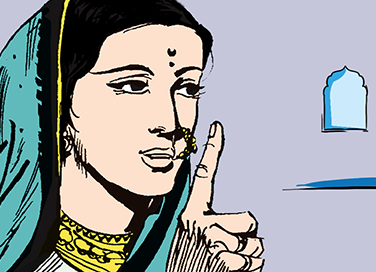 Shivaji and Jijabai
- February 19, 2020
---
We have heard much about the bravery of the great Maratha warrior, but do you know who instilled this sense of courage and valour in him? 
Jijabai had prayed for a son to be born who could lead the Marathas one day. When her prayers were answered, she left no stone unturned to mould Shivaji into a brave warrior. Jijabai almost single-handedly brought up Shivaji, as Shivaji's father Shahji was mostly away fighting on the battlefield.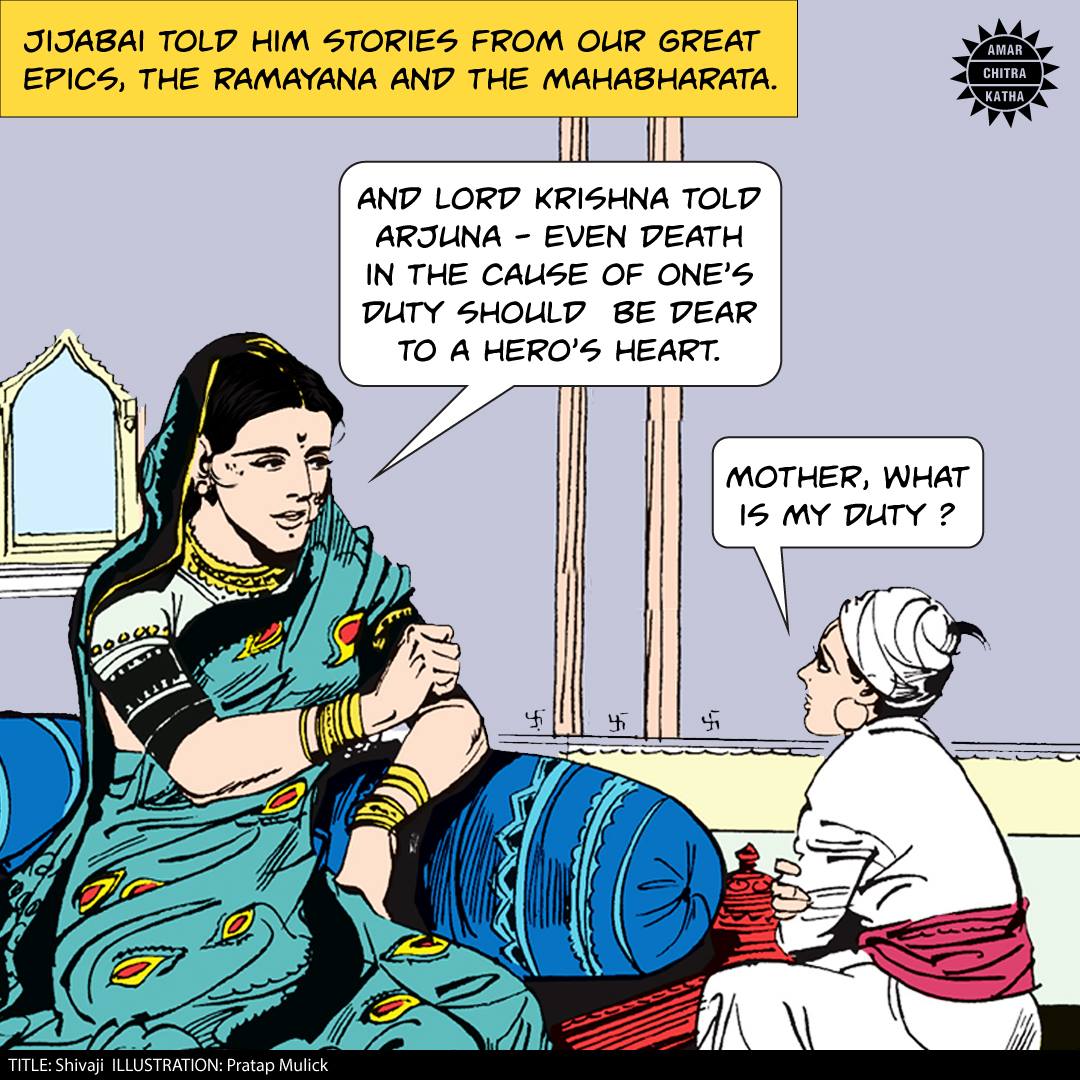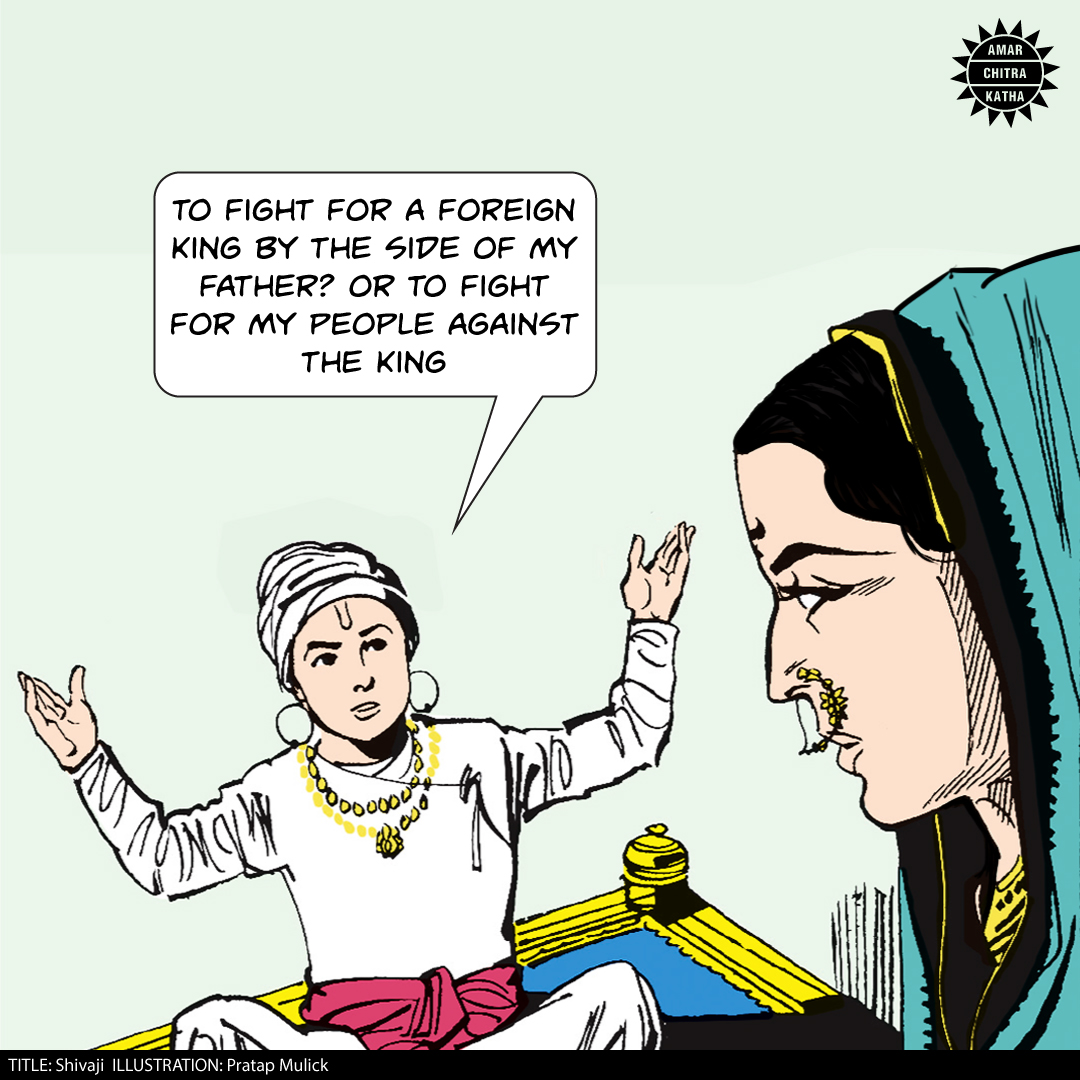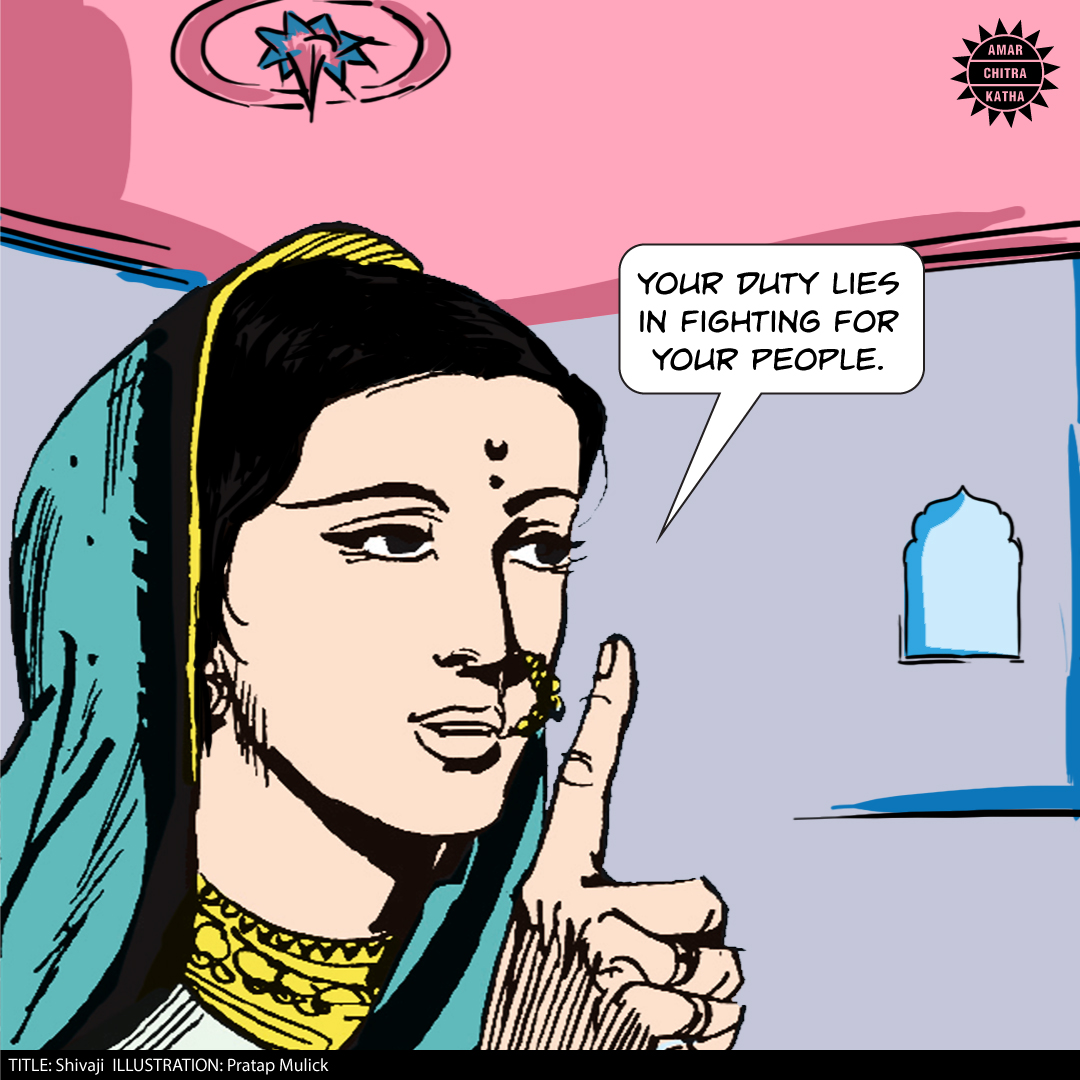 Jijabai taught Shivaji the importance of strategy, values, and dharma by telling him stories from the great epics and folklore. She taught him the art of politics and prepared him to be a just and honest ruler. She even supervised his weapon training sessions. 
It was thanks to all this training from his mother that he was later able to escape from the trickiest situations with ease.
......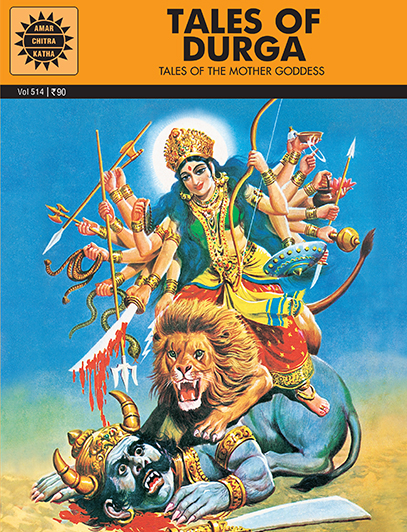 Comic of The Month
Tales of Durga
Goddess Durga is as widely worshipped as Vishnu and Shiva. She is the fierce form of Devi who, as Shakti, is considered the personification of universal energy. According to the Devi Bhagavata the Universe is but Her manifestation - and even Brahma, Vishnu and Shiva worship Her. Durga is worshipped in sixty-four forms as Ambika, Kali, Chamundi, Devi, Uma, etc. The worship of Durga is supposed to be more than 4,000 years old in India. The names of Uma and Parvati occur in the Taittiriya Aranyaka and the Kena Upanishad. Some Indologists are of the opinion that the figure seated on a lion in the coins of Azes I, the Shaka ruler (c. 5 B.C. to A.D. 30), represents Ambika or Durga. Durga is worshipped in one form or another in almost every Indian village. This Amar Chitra Katha is based on the Durga-Saptashati of the Markandeya Purana.
20 Minute Read