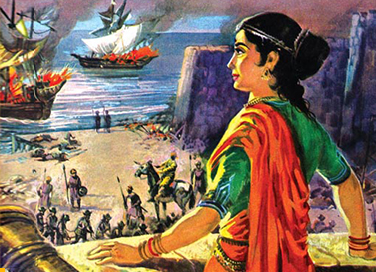 Rani Abbakka Chowta (1525-1570) 
- November 3, 2020
---
By Srinidhi Murthi 
Rani Abbakka Chowta belonged to the Chowta dynasty who ruled over parts of coastal Karnataka. She was popular as Abhaya Rani for her fierce and feisty nature, her decisions and actions ultimately paving the way for the Indian freedom movement. Rani Abbakka was one of the earliest freedom fighters who rebelled against foreign invaders and colonialism. Determined to avenge the defeat of her mother at the hands of Portuguese, she strived hard to drive the Portuguese completely out of Mangalore. Ultimately fulfilling her dream of a free kingdom, she won the respect of her people and is held in high regard and cherished in her hometown of Ullal even today.
RANI ABBAKKA WASN'T SCARED OF ANYONE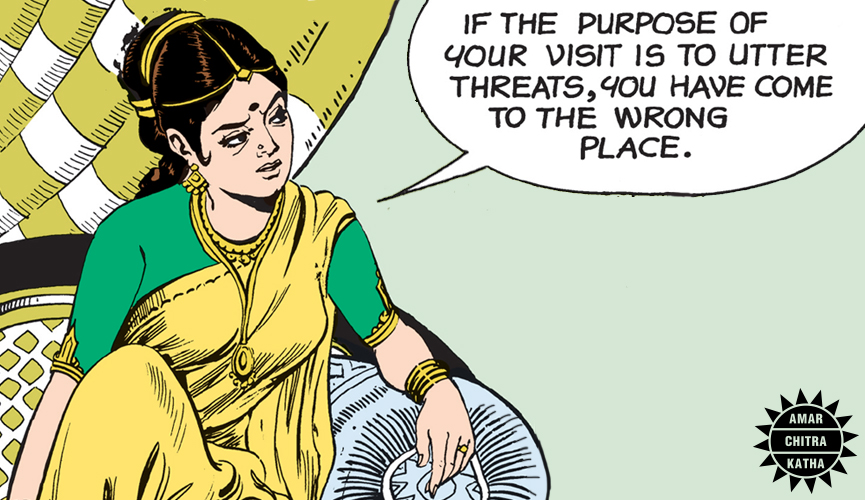 When Rani Abbakka was crowned the queen of Ullal, she decided she would completely stop paying the Portuguese the tribute that all the local rulers paid them. In 1555, a Portuguese envoy was sent to Rani Abbakka to remind her to pay up. Abbakka firmly refused to bow to their demands. The furious Portuguese army planned to capture Ullal at once. The Portuguese had built a fort in Mangalore, which gave them the military advantage against Ullal. However, inspired by their queen, the soldiers of Ullal fought bravely in the battle and ultimately captured the Mangalore fort from the Portuguese. The Portuguese ended up surrendering to the fearless soldiers and beating a hasty retreat......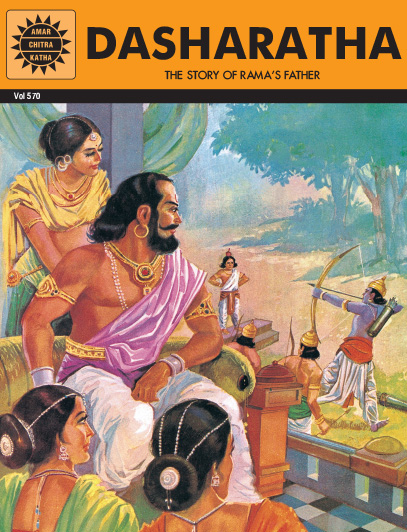 Comic of The Month
Dasharatha
Dasharatha, the prince of Ayodhya, was out hunting when he heard the sound of an elephant drinking water. Aiming his bow, the prince shot in the direction of the sound. Tragically, the arrow killed a youth who was filling water in a pitcher for his old and blind parents. The anguished father cursed Dasharatha that one day he would die grieving for his son. Dasharatha's son was the valiant and unparalleled, Rama.
20 Minute Read