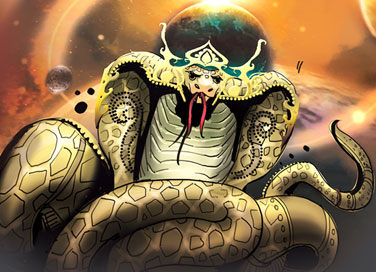 Nag Panchami
- September 4, 2021
---
In certain parts of North India, such as Varanasi, traditional akharas i.e. venues for wrestling, are cleaned thoroughly and decorated on the occasion of Nag Panchami. In Hindu mythology, snakes often symbolise virility and it is this aspect of the snake that the wrestlers worship on this day.
Note: The catching and using of snakes are banned under the Wildlife Protection Act 1972. Citizens must offer prayers to snake idols or images.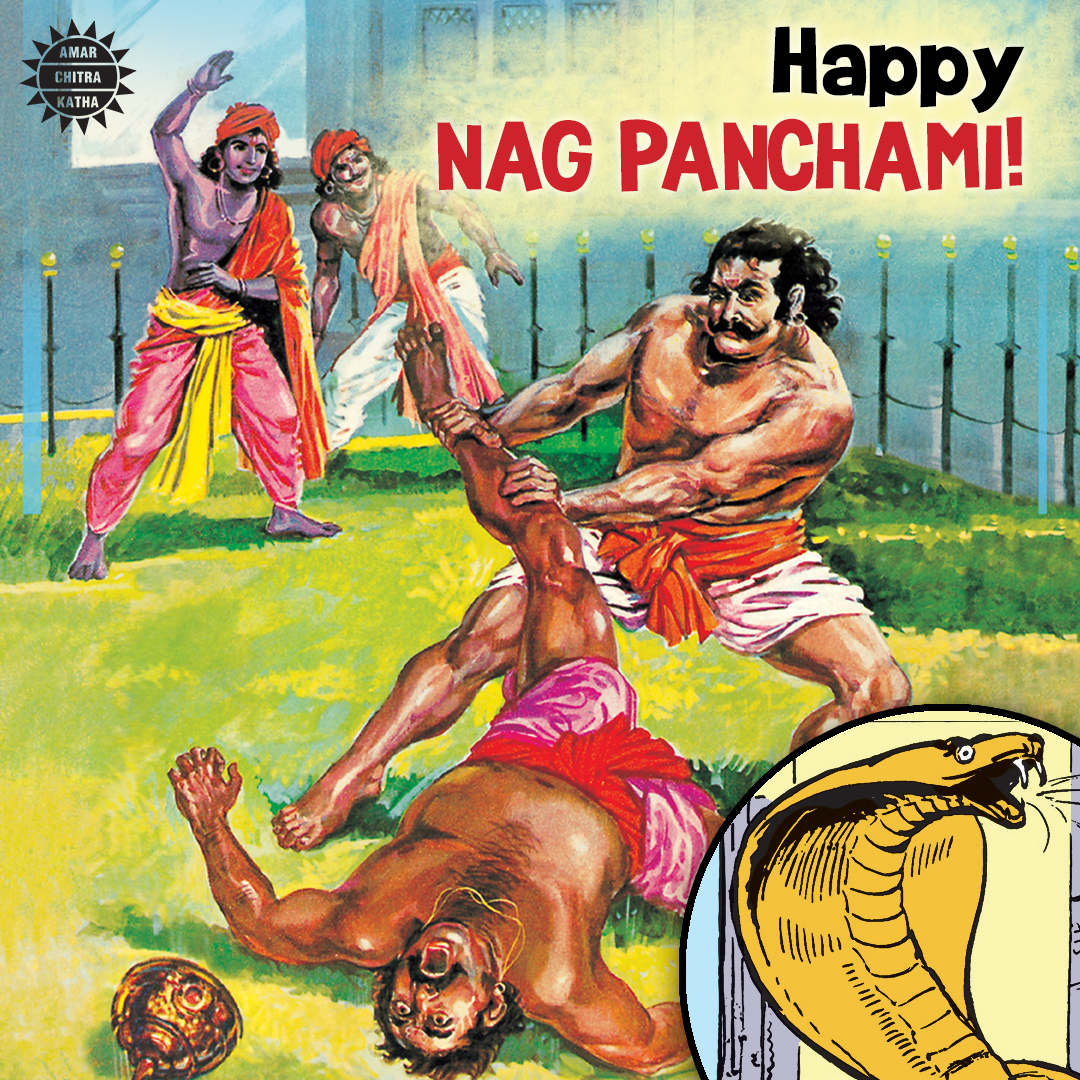 Comic of The Month
Krishna and Narakasura
Indra was at his wit's end – the impertinent demon Narakasura had stolen his mother's earrings! Lord Krishna, always helpful, agreed to confront the enemy. But seated on Garuda, his trusty eagle, and accompanied by the gentle Satyabhama, would Krishna be able to overcome Narakasura's formidable defences? Would his gleaming discus ever find its mark? This is the story of why the first of four days of Diwali - the Festival of Lights is named after Naraka!
20 Minute Read