Mukta Salve
- October 29, 2021
---
By Krithika Nair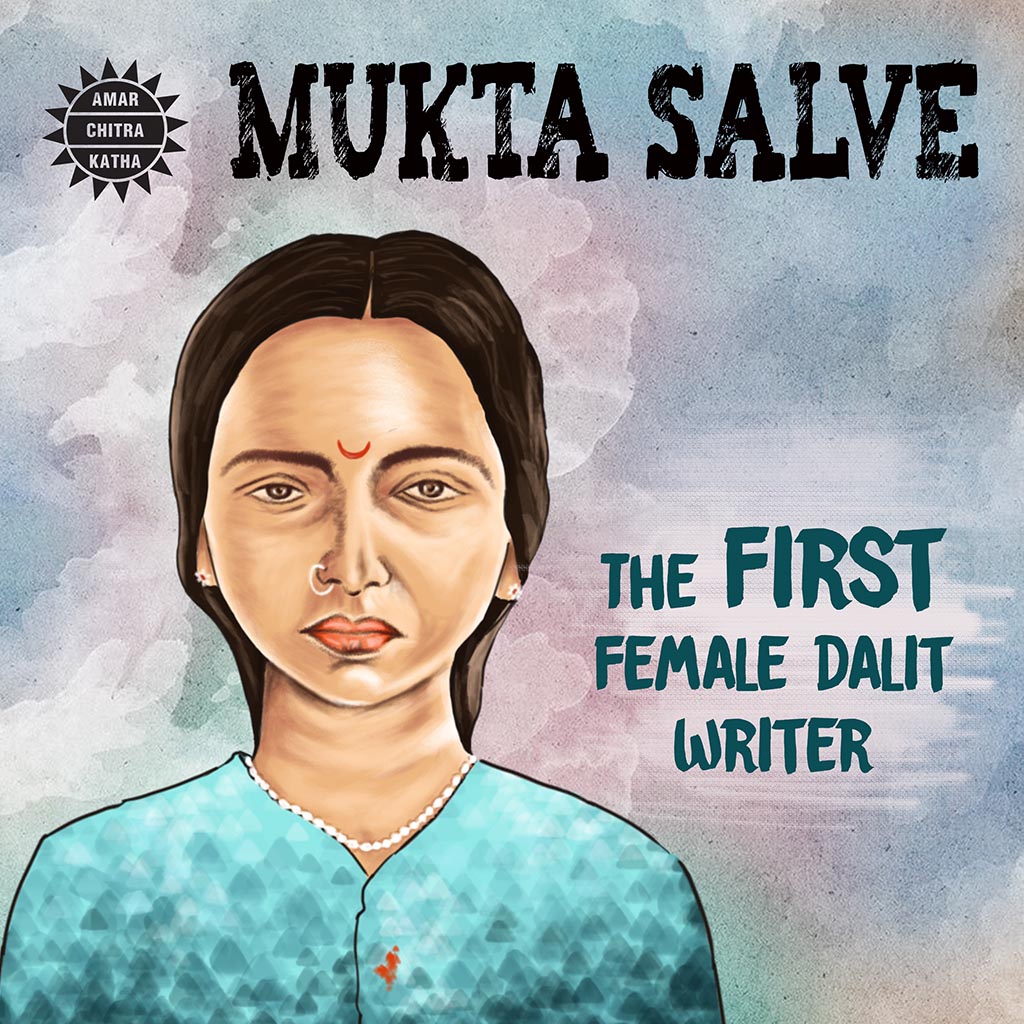 Mukta Salve belonged to the Mang community of Maharashtra, one of the many lower caste communities which were subjected to the cruel practice of untouchability. She became a student at Savitribai and Jyotiba Phule's school, where women of all communities were taught to read and write. At the age of 14, she wrote a scathing essay titled 'About the grief of Mangs and Mahars' wherein she questioned the discriminatory nature of the caste system in the Hindu religion. Her essay delved into the horrors faced by the community and the subhuman conditions they led their lives in. The essay is considered to be the first work of literature by a Dalit woman. Although it is her only work to be recovered, Mukta Salve continues to be an important voice of inspiration among Dalits and women.
Read about more such pathbreaking women in our comic Valiant Women, now available on the ACK Comics app, Kindle, Flipkart, and other major e-tailers. 
Comic of The Month
Krishna and Narakasura
Indra was at his wit's end – the impertinent demon Narakasura had stolen his mother's earrings! Lord Krishna, always helpful, agreed to confront the enemy. But seated on Garuda, his trusty eagle, and accompanied by the gentle Satyabhama, would Krishna be able to overcome Narakasura's formidable defences? Would his gleaming discus ever find its mark? This is the story of why the first of four days of Diwali - the Festival of Lights is named after Naraka!
20 Minute Read