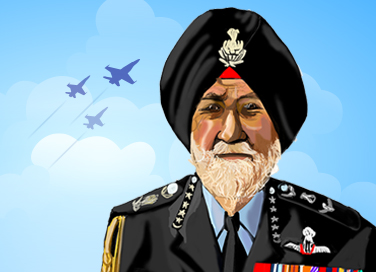 Marshal Arjan Singh (1919-2017)
- September 26, 2020
---
It isn't often that one receives the coveted title of 'Marshal' of one of the strongest air forces in the world. The Indian Air Force officially has only one veteran fighter pilot who has ever been awarded with this prestigious title, the senior air officer, Arjan Singh. He was the first and the only officer to be promoted to five-star rank as Marshal to the Indian Air Force. An iconic leader who always led his squadron from the very front, Marshal Arjan Singh's legacy is an indispensable part of modern Indian history.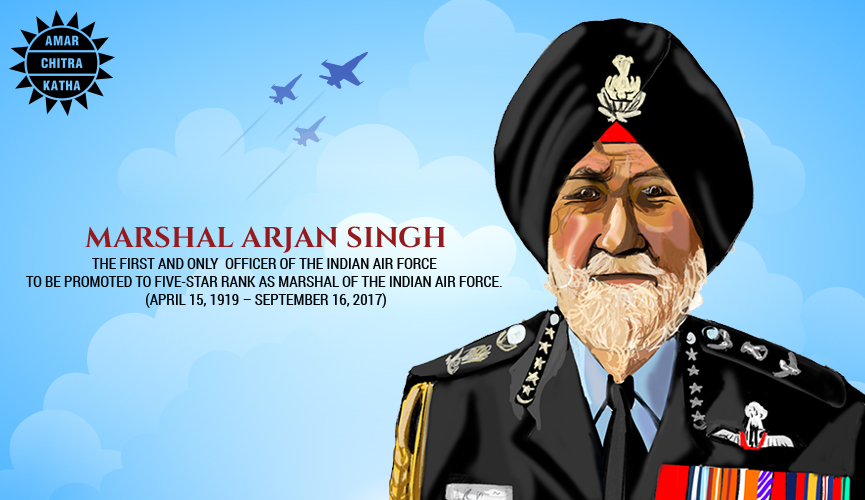 Battle ready 
Born on April 15th, 1919 in Lyallpur (present-day Faisalabad), Arjan Singh completed his education from the Government College in Lahore as an all-rounder. He headed the college swimming team and set several university-level records for swimming. His talent and vigour resulted in his acceptance into the Royal Air Force College, Cranwell, in 1938 at just 19 years of age. He carried his athletic prowess even to college where he led the swimming, athletics and hockey team. When war broke out in early 1939, Singh's training was cut short and he was immediately assigned to Squadron 1 in Ambala. 
Braving World War II
After being assigned his initial squadron, Singh was moved around to different regions in the North-West frontiers. He, however, had the strong urge to overtake the Japanese attacks on the Imphal-Kohima frontiers. It was during this period that he encountered several near-death experiences. 
One of the most significant events that unfolded during the war was during his posting in Imphal in 1943 as squadron commander. When the Japanese laid siege to the Imphal......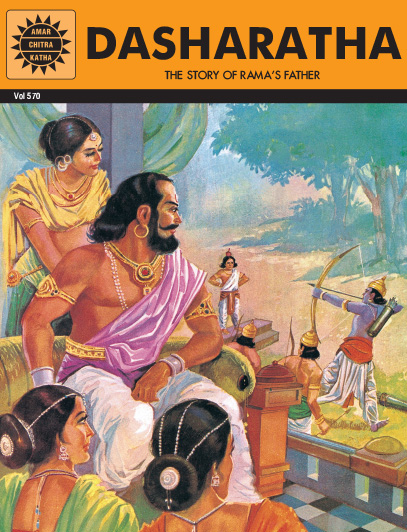 Comic of The Month
Dasharatha
Dasharatha, the prince of Ayodhya, was out hunting when he heard the sound of an elephant drinking water. Aiming his bow, the prince shot in the direction of the sound. Tragically, the arrow killed a youth who was filling water in a pitcher for his old and blind parents. The anguished father cursed Dasharatha that one day he would die grieving for his son. Dasharatha's son was the valiant and unparalleled, Rama.
20 Minute Read