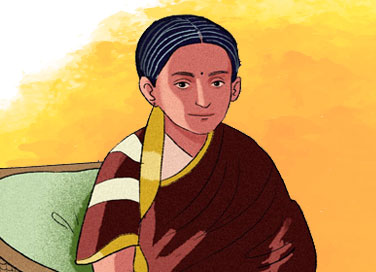 Maharani Vani Vilasa (1866-1934)
- August 29, 2020
---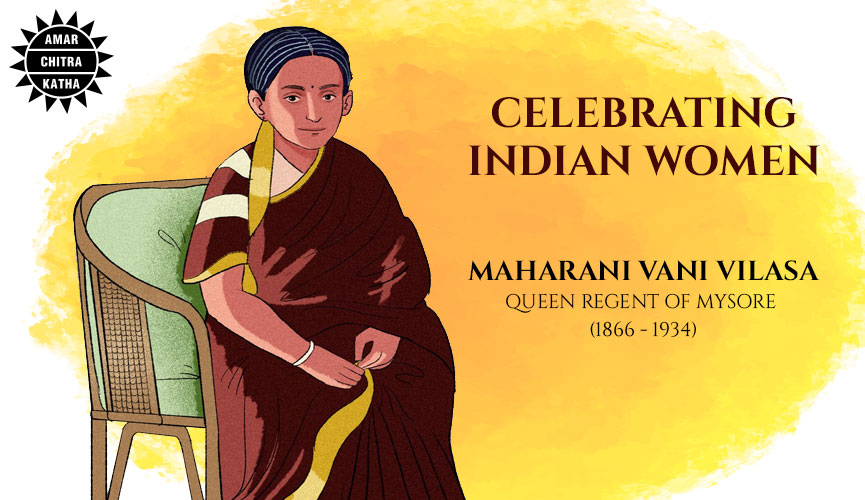 When 32-year-old Chamarajendra Wadiyar X, king of Mysore, fell ill and died, his son was still a minor. It was also the year when a severe epidemic of bubonic plague struck the city. This was when his wife, Maharani Kempa Nanjammani Vani Vilasa Sannidhana, took over as queen regent and ruled Mysore for eight memorable years.
During her rule, Bangalore and Mysore saw great progress. Asia's first hydroelectric project was commissioned at Shivanasamundram. Drinking water to Bengaluru was provided from the Hesaraghatta Reservoir. Many schools for girls were started with more than 12000 girls getting access to education. The Rani laid great stress on pre- and post-natal care for women and opened several hospitals and dispensaries. She also donated 372 acres of land to start the Indian Institute of Science in Bengaluru.
Rani Vani Vilasa will always be/ remembered as a dynamic ruler who contributed greatly to the welfare of the people of Karnataka.
Comic of The Month
Krishna and Narakasura
Indra was at his wit's end – the impertinent demon Narakasura had stolen his mother's earrings! Lord Krishna, always helpful, agreed to confront the enemy. But seated on Garuda, his trusty eagle, and accompanied by the gentle Satyabhama, would Krishna be able to overcome Narakasura's formidable defences? Would his gleaming discus ever find its mark? This is the story of why the first of four days of Diwali - the Festival of Lights is named after Naraka!
20 Minute Read