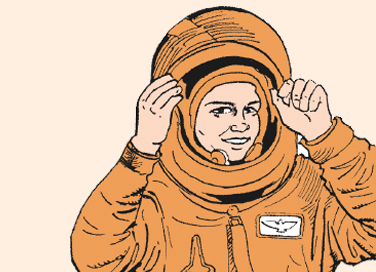 Lesser-Known Facts About Kalpana Chawla
- March 31, 2021
---
By Srinidhi Murthy
On December 5, 1997, Kalpana Chawla returned from space and the world celebrated the successful flight of the first Indian woman in space. Here are some interesting facts about this woman who died living her dreams.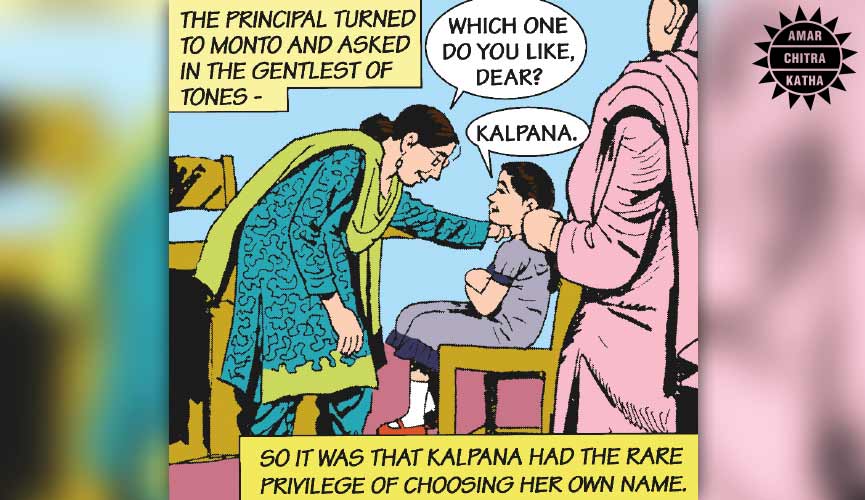 Kalpana chose her own name
Kalpana was the fourth child of Bansari Lal and Sanyogita, born on July 1, 1961. Fondly called Monto, the little girl spent her childhood in a joint family of sixteen members living under the same roof. When it was her time to start her education, Monto was given the option to choose her own name by the school principal. Monto chose the name Kalpana, the name which later became the pride of India.
She was interested in learning almost everything.
Kalpana loved writing poetry and participated in school dances. She played outdoor games like volleyball and adapted herself to the latest fashion. She learned Karate long enough to earn a black belt and loved reading books. In her later years, Kalpana spent her leisure time trying to learn the Indian classical dance, Bharatanatyam. She also loved to go biking on full moon nights.
The first girl in her college to take up aeronautical engineering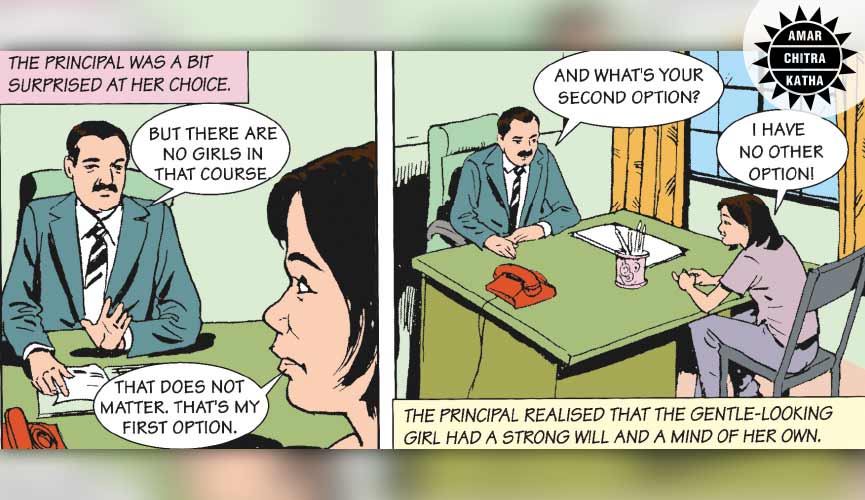 Kalpana took her family members by surprise when she announced that she was determined to earn her degree in Aeronautical Engineering at Punjab Engineering College. Apart from the college being away from Karnal, her hometown, there were no other girls enrolled in the Aeronautical Engineering course that year. Seeing her determination, Kalpana's mother accompanied her to Chandigarh for her admission to show her support. Even at the time of admission, Kalpana refused to consider any course other than Aeronautical Engineering to the great surprise of the college principal.
She had a passion for flying
When she lived in Karnal, Kalpana and her brother often passed through the Flying Club of Karnal, and even had a one-time opportunity to be on a glider ride arranged by her father. This experience increased her love for flying. But due to her short height, she was able to fly only smaller planes. Eventually, she got a commercial pilot's license for single-engine, double engine planes, and also an Instructor's license.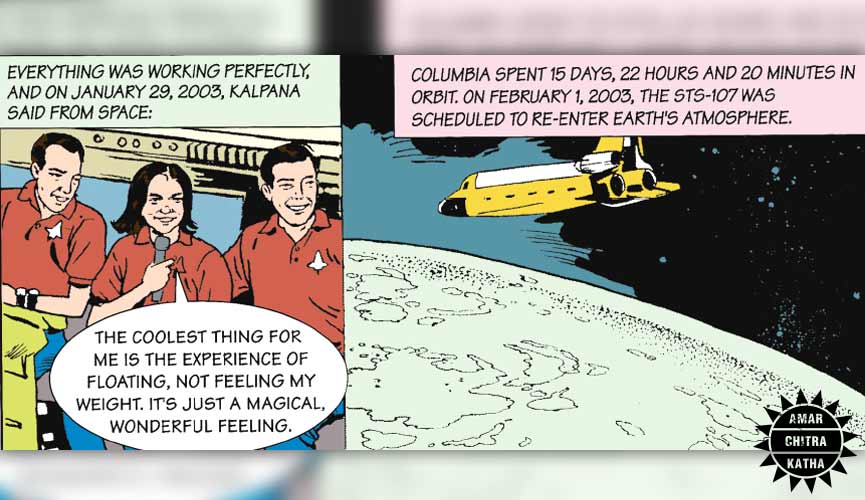 She was among the twenty-three astronauts selected for NASA
Kalpana was not selected as an astronaut when she applied to NASA the first time. Her second attempt was fruitful and she was among the twenty-three people selected for training as an astronaut. It was a dream come true for Kalpana as she got the job for which there were around two thousand nine hundred applicants.
The first space journey 
On November 17, 1997, Kalpana started the journey of her first space mission as a mission specialist, who coordinated various activities of the shuttle. She was a part of a six-astronaut-crew that flew the Space Shuttle Columbia flight named STS-87.  The shuttle returned successfully on December 5. After the return, Kalpana commented that she felt like Alice in Wonderland.
Preparation for the second mission
Kalpana was selected again as a mission specialist and flight operator for STS-107. The mission was delayed for several months. It was an important mission as it was the twenty-eighth trip into space of the Space Shuttle Columbia. The astronauts had to complete eighty experiments as a part of the procedure. At the beginning of her journey, Kalpana had selected her favourite music for the flight and also took her school and college mementoes.
Read the complete life story of Kalpana in our title Kalpana Chawla. Now available on the ACK Comics App, Kindle, Flipkart, Amazon, and other major e-tailers. 
Comic of The Month
Krishna and Narakasura
Indra was at his wit's end – the impertinent demon Narakasura had stolen his mother's earrings! Lord Krishna, always helpful, agreed to confront the enemy. But seated on Garuda, his trusty eagle, and accompanied by the gentle Satyabhama, would Krishna be able to overcome Narakasura's formidable defences? Would his gleaming discus ever find its mark? This is the story of why the first of four days of Diwali - the Festival of Lights is named after Naraka!
20 Minute Read