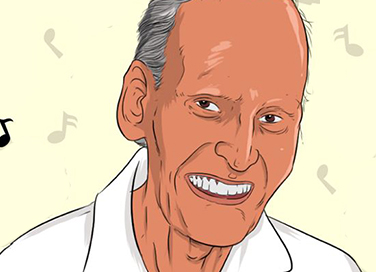 Kavi Pradeep (1915-1998)
- February 6, 2020
---
While there are hundreds of people who ritualistically dance to the tune of "Main To Aarti Utaroon Re Santoshi Mata Ki" and proudly sing the song "Aye Mere Watan Ke Logo", many would not remember the man who wrote these iconic songs. So, here's a little story about him.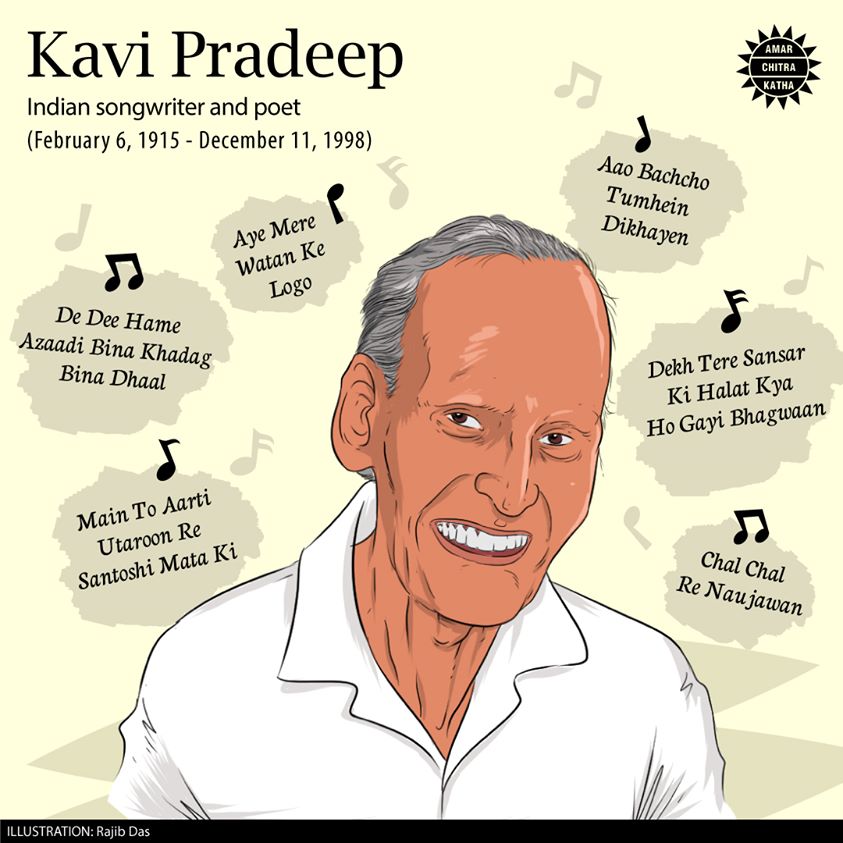 #OnThisDay in 1915, Ramchandra Narayanji Dwivedi was born in the small town of Badnagar near Ujjain. In 1939, when he moved to Mumbai, he changed his name to Pradeep, which means light in Hindi. In a career spanning over five decades, Pradeep wrote nearly 1700 songs, poems, and hymns. These also include song lyrics for about 85 films, many of them becoming box-office hits. Pradeep became widely popular for his patriotic songs, which instilled a sense of pride in Indians and provide encouragement to our soldiers even today. 
Pradeep won several laurels for his work including the Best Film Song Lyricist. He was also made Rashtrakavi (Poet Laureate), after which he was revered as Kavi Pradeep.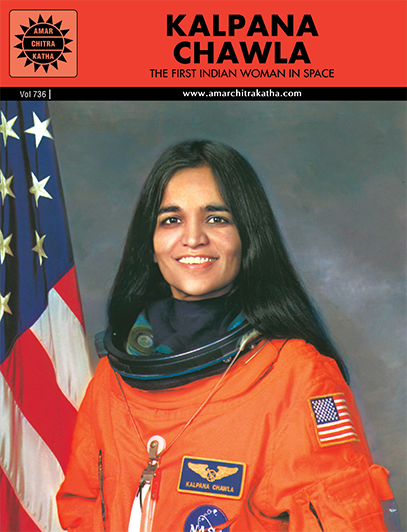 Comic of The Month
Kalpana Chawla
Unconventional clothes and bobbed hair were not the only indications of Kalpana's zest for life - this spirited young girl from Karnal wanted to fly! Her intelligence was multi-faceted, her talents varied and her interests inspiring. The path she charted from her traditional home in Haryana to NASA's elite band of astronauts is the stuff of legends.
20 Minute Read