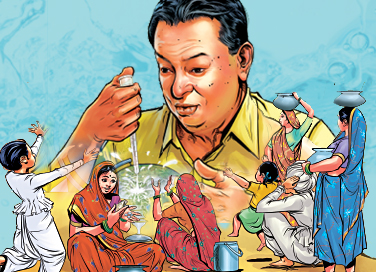 India's White Revolution
- September 7, 2020
---
By Nitya Menon
"I am like a cat, throw me wherever you want to, I will still stand on my feet. Eight hours for dairy, eight hours for family and eight hours for sleep"- Dr Verghese Kurien
Do you know who brings milk all the way to your home every morning? Of course, it is the milkman! But do you know who was popularly known as the "The Milkman of India"? This legendary personality was Dr Verghese Kurien, the brains behind the birth of India's biggest milk manufacturer, Amul! For his mammoth efforts in the field of dairy, Dr Kurien is also known as the Father of White Revolution in India.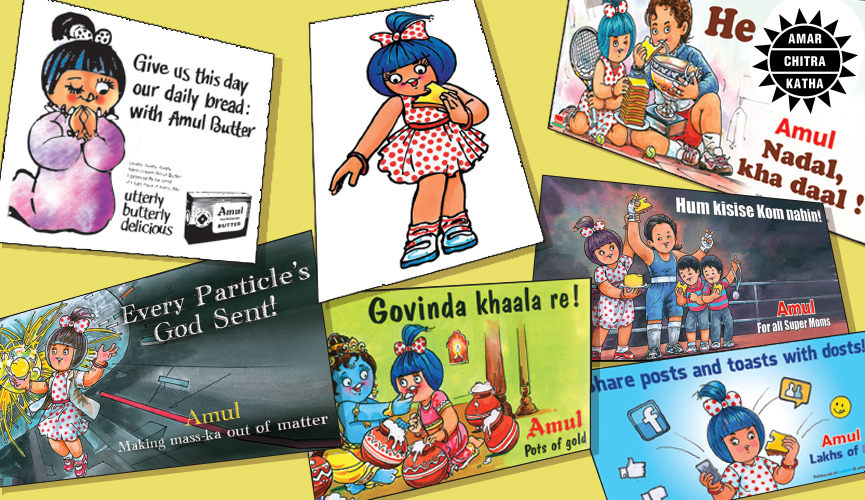 Dr Verghese Kurien was born to a Christian family in Calicut (present day Kozhikode), Kerala in 1921. Dr Kurien went on to earn a degree in B.Sc Physics from Loyola College in Madras, and then went to the US on a government scholarship to pursue mechanical engineering.
On returning to India, he was assigned to spend five years as an officer in the government's Dairy division as payback for his scholarship. That's when he saw the ruthless exploitation of dairy farmers in the villages. Till the mid-20th century, they were always exploited by milk distributors, with entire regions under the tight control of shrewd businessmen. Looking at the struggle of these farmers, Dr Kurien, along with Tribhuvandas Patel, took up the mission to unite them and better their cause. Dr Kurien decided to quit his job and started the Milk Cooperative movement, which was later rechristened as Amul.
Under Dr Kurien's stewardship, 'Operation Flood' was launched in 1970, kickstarting India's White Revolution. It was based on an experimental pattern set by Dr Kurien himself. This program created a national milk grid, linking producers throughout India, reducing seasonal price fluctuations, and ensuring milk producers get a major share of the income generated from end consumers. This program also made sure farmers get fair market prices on a regular basis. All this was achieved by the cooperative structure.
The backbone of 'Operation Flood' has always been the milk producers at the village level. It is indeed our farmers who have played a major role in uplifting India's dairy output. Today, around 12 million farmers, in more than 22 states across the country, own 250 dairy plants, handling 20 million litres of milk a day.
The White Revolution was not an overnight operation, nor did it set in motion in a week's, month's or even a year's time. Rather, it took several phases to make Dr Verghese Kurien's dream come true.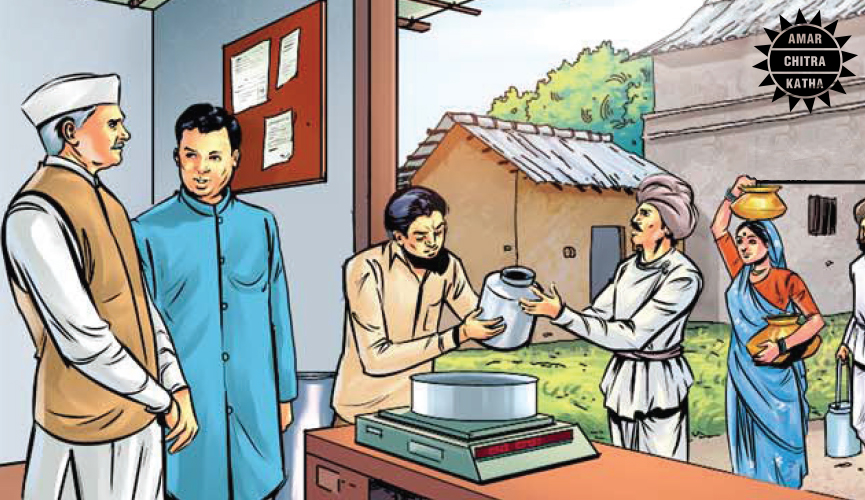 Phase 1: Started in 1970 with the objective of setting up dairy cooperatives in 18 milk sheds in India's four major metropolitan cities. By the end of 1981, there were 13,000 village dairy cooperatives covering 15,000 farmers.
Phase 2: From 1981 to 1985, there was an increase in the number of milk sheds from 18 to 136; with 290 urban markets opening up and increasing the number of milk outlets. By the end of 1985, there were 43,000 village cooperatives covering 4.25 million milk producers. EEC and World Bank loans helped India achieve a sense of self- reliance as well.
Phase 3: From 1985 to 1996, cooperatives further expanded and the infrastructure was further strengthened to increase production. There was an addition of 30,000 new diary cooperatives. Member education was strengthened and there was an increase in the number of women members. This phase also gave additional importance to research and development in animal health and nutrition.
Overall, 'Operation Flood' wasn't just a dairy program; it meant development, self-sufficiency, employment generation and regular incomes for millions of rural people. This was all due to one man's passion and determination, for the greater good of the country. Under his inspiring leadership many institutions were established, such as GCMMF (Gujarat Cooperative Milk Marketing Federation Ltd) and NDDB (National Dairy Development Board).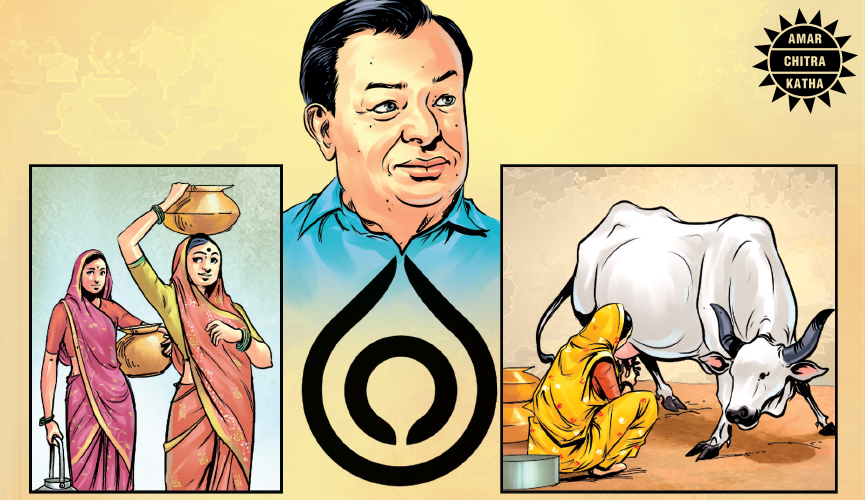 Dr Kurien received many awards for his work such as the Ramon Magsaysay Award for Community Leadership (1963), Padma Bhushan (1966), Krishi Ratna Award (1986), World Food prize (1989), Padma Vibhushan (1999), Economic Times award for Corporate Excellence (2001) and several others!
Dr Verghese Kurien never considered himself a great leader, seeing himself as a mere employee of the farmers. He always believed that learning should never stop, his endearing personality and the conviction to turn the impossible to possible will always be an inspiration to us. Here's saluting India's most iconic milkman!
Read the full story of Dr Verghese Kurien in the Amar Chitra Katha title 'Verghese Kurien' on the ACK Comics app. Also available on Amazon, Flipkart, and other major e-tailers.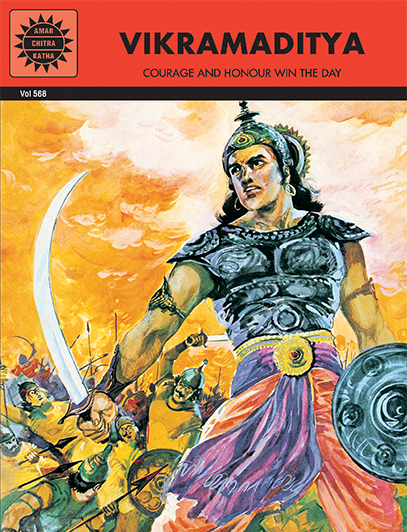 Comic of The Month
Vikramaditya
A jealous brother robbed him of his kingdom, his own courage won it back. Chandragupta Vikramaditya has a special place in history because he proved that the love of power is not all that is needed to create an empire. Also required is the love of a wise woman and good, old-fashioned honor.
20 Minute Read