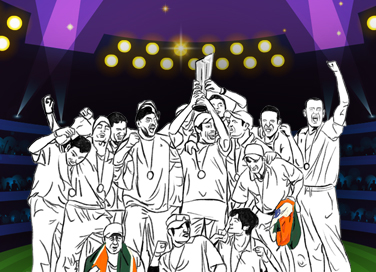 India's First Int'l T20 victory!
- September 20, 2020
---
By Samyukhtha Sunil Illustration: Samhita Sonti Indians have been playing cricket since the late 19th century. By 2006, India and the rest of the world were introduced to a brand-new format of cricket known as 'twenty-twenty' or T20 for short. It promised the audience more entertainment and power-packed matches that were reduced to 20 gripping overs instead of the more traditional formats of one-day internationals which consisted of 50 overs, or test matches that spanned over a few days. Indian audiences took to it like ducks to water, soon making India the largest consumers of the T20 format in the world! The Indian cricket team's love for the format back to its very first season victory all the way back to 2007. India's first-ever T20 On December 1st, 2006, the Indian team marched into the Wanderers stadium in Johannesburg to take on South Africa in this brand-new form of cricket. With no experience in the format and no specific strategy in place, India took its chances against the opponent. Under the captaincy of Virender Sehwag, the players led the team to a slow-paced yet decisive victory. This day also marks the first and the only international T20 match to be played by the legendary cricketer, Sachin Tendulkar. The 2007 World Cup With a new, young captain, Mahendra Singh Dhoni, taking over the reins of the team in the...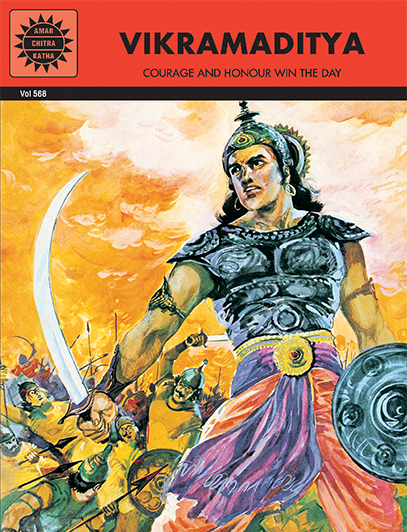 Comic of The Month
Vikramaditya
A jealous brother robbed him of his kingdom, his own courage won it back. Chandragupta Vikramaditya has a special place in history because he proved that the love of power is not all that is needed to create an empire. Also required is the love of a wise woman and good, old-fashioned honor.
20 Minute Read