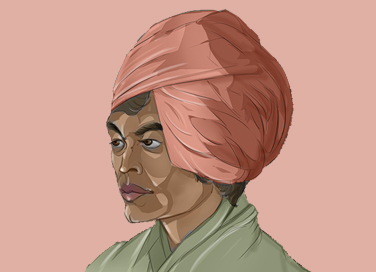 Hari Govind Govil (1899-1956)
- March 1, 2021
---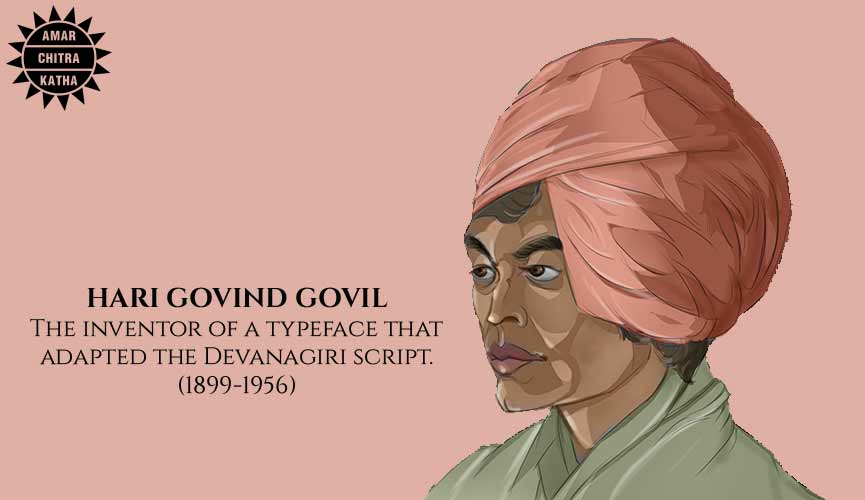 Hari Govind Govil might not be a familiar name to most, but unbeknownst to us, his work has been witnessed by almost every Indian. Govil is the developer of the typeface for the Devanagari script, also dubbed as the "Hindu Font", which can be used to type many vernacular languages such as Sanskrit, Marathi, Gujarati, Bengali, Bihari, Rajasthani, Nepali as well as Hindi. The Constitution, in 1950, stated that the Hindi language in Devanagari script is the official language of the Union of India. Govil's invention continues to be of extreme importance in various fields such as education, literature, journalism and bureaucracy, but the story behind this invention is one of chance!
Born as one of seven children in an impoverished family in Bikaner, Hari Govind Govil's childhood was difficult. His mother had to pawn her jewellery to secure the children's elementary education. Even as a young boy, Govil was ambitious and driven. When he secured a scholarship to Banaras Hindu University, he found himself disillusioned with the way he was being taught. Govil believed that the Indian education system was rigid and unimaginative, and hence, unfit for him. As the final examination for his bachelor's degree approached, Govil was sure that he would not pass.
This strong dislike for the Indian way of education did not dissuade Govil's pursuit of knowledge. He decided that he should move to America, as their system was more flexible and suited his needs. He did not have enough resources to fund his travel, so he approached many merchants, posing to be a "Carrier of India's culture" to the western world. Somehow, his pitch worked, and the merchants gave Govil a thousand rupees to journey to America.
Govil's journey from India to America was a miraculous one. The first leg of his journey was to Marseilles, which left him with only 4 rupees! A kind merchant who was in the vessel took an interest in him and bought him a ticket to London. In this big city, Govil was closer to his destination but left with no money. By chance, he learnt about the Indian mill-owner and businessman Ambalal Sarabhai and approached him with his proposition. Sarabhai was impressed by Govil's sincerity and bought him a second-class ticket to America.
On September 5, 1920, and after almost 2 years of travel, Hari Govind Govil had finally reached the land of his dreams. In 1923, he started publishing a fortnightly magazine called The Orient, to promote Indian art, music and culture. He met and married his wife Annette Goldberg, in 1924. In the same year, he founded the India Society of America with the purpose of broadening the understanding between the people of the two countries through the study of Indian culture, languages and art forms and also by getting a realistic knowledge of the Indian way of life.
Govil's experimentations with printing technology began around 1930. The Devanagari script is written in such a way that the vowels appear around the consonants, so there is no variation in spellings or pronunciation. Moreover, compared to the English alphabet which consisted of a mere 26 characters, many languages that used the Devanagari script required about 700 to 2,000 different characters! As this was not possible for the machine to satisfy these conditions, Govil worked hard to reduce the number of characters for the typesetting format. He did so by breaking down many elements of the script so that they could be interchanged and matched to form complete characters.
To execute this groundbreaking innovation, Govil worked with the Mergenthaler Linotype Company in New York. Developing a cheaper, more efficient printing technology for a whole new set of characters was not easy, so he required the support and cooperation of many people. Together, they created a standard 90-key Linotype machine, which was patented and then demonstrated widely in India.
As a native of India, Govil was the natural choice for introducing this technology to the Indian markets, but his bosses were not completely convinced. However, their investigations about his qualifications and background led them to entrust him with this responsibility.
Although a staunch nationalist, Hari Govind Govil was able to diplomatically tackle the social and political hurdles to successfully demonstrate the technology and bring customers in. The lack of trained operators, staff and the difficulties in advertising were also major concerns. Moreover, Govil's demonstrations of the new system inspired fierce competition from the Monotype and Intertype companies, which was a huge challenge for the Linotype company.
To address this, Mergenthaler invested a considerable amount of money for studying and developing the Devanagari script for the Linotype. The company was determined to remain the only one in the market for as long as possible. To cement this, when Hari Govind Govil received the patent for his typographical font, he assigned it to the Mergenthaler Mergenthaler Linotype Company of New York.
Between 1939 and 1947, the British arrested and detained Govil in India. During this time, his wife succumbed to a fatal bout of malaria. Upon his release in 1947, he decided to return to New York City. Afterwards, he collaborated with the Intertype Corporation of Brooklyn and with International Business Machines to develop a Devanagari Fotosetter Machine, to adapt Devanagari for the typewriter. Other inventions of Govil include a perpetual calendar and a clasp and tag, that he patented in 1931 and 1933 respectively.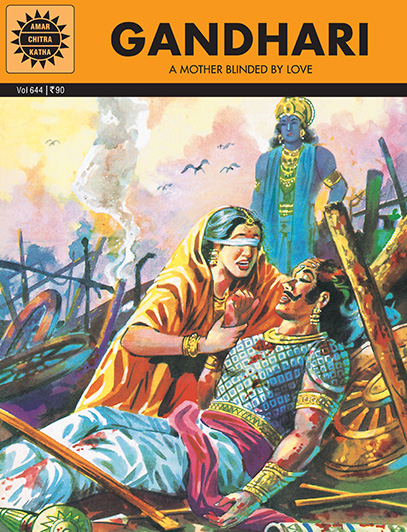 Comic of The Month
Gandhari
A hundred sons, the sages say, are a hundred blessings. Gandhari's hundred Kaurava sons, however, were more of a curse. Did they become evil by some divine plan or was it because she was proudly blind to their faults? Helpless as they heaped dishonour on the family, she was furious with Lord Krishna for abetting in her son's eventual slaughter. Unfortunately, her grief was overpowering, and threatened to wreak further havoc.
20 Minute Read