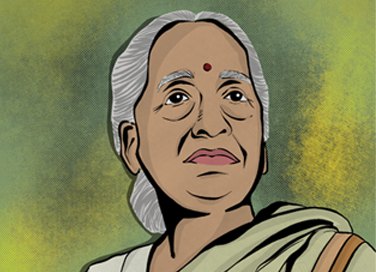 Dr V. Shanta (1927-2021)
- November 3, 2021
---
By Komal Narwani
Dr Viswanathan Shanta was a blessing to thousands of cancer patients in India. She was a renowned oncologist who actively sought to make cancer treatment affordable to patients in India.
Born on March 11, 1927, Shanta hailed from an esteemed family. Two of the great Nobel laureates, C.V. Raman and S. Chandrasekar, were her grand-uncle and uncle respectively. She was extremely good at her academics. In the 1950s, when the popular choice for women in medicine was gynaecology, she chose oncology. Her parents were upset with her decision but it was a choice that proved a boon to the field. Years later, thousands of poor cancer patients found a new life because of her.
Shanta joined The Cancer Institute (WIA) in Adyar, Madras, founded by Muthulakshmi Reddy, the first Indian woman legislator and one of the first women to study medicine in India. When Shanta joined the institute as an honorary staff member, it was a small hospital containing 12 beds and minimal equipment. Six decades and several hurdles later, the institute is now a state-of-the-art cancer care centre and research institute, thanks to the efforts of Shanta and the amazing team at the institute. Her selfless service got her promoted to various designations at the institute. She last served as the chairperson of Adyar Cancer Institute. When she moved into the campus on April 13, 1955, she had never imagined that the institute would be her home one day; a place where she would live for years and also breathe her last.
Shanta, just like Muthulakshmi, strived to provide free, or at least subsidized, treatments to poor cancer patients at uncompromised medical facilities. She always stressed that early detection and cancer prevention would make the disease largely curable. She was a woman who revolutionised cancer care in the country and delivered India a lot of its firsts, including the first super speciality course in oncology, the first cancer registry, and the first mass cancer screening program. She got the government to sanction free bus and train travel for cancer patients and duty exemptions for cancer drugs. Despite all this and more, Shanta, even in her nineties, said that so much work is still to be done.
Besides being associated with Adyar Cancer Institute, Dr Shanta was also a member of the Tamil Nadu State Planning Commission for Health and the World Health Organization's Advisory Committee on Health, among many other national and international committees on health and medicine. For her unparalleled service and single-minded devotion to the cause, she was awarded numerous laurels including Padma Shri Award in 1986, Padma Bhushan in 2006 and Padma Vibhushan in 2016.
Challenging the deep-rooted beliefs, always dedicated to serving her patients, and following her passion forever, Dr V Shanta lived a heroic life. A life that impacted millions of lives and the advancement of the nation.
Read the stories of the brave and revolutionary women of Indian history in our title Girls with Grit, now available on the ACK Comics App, Kindle, Amazon, Flipkart, and other major e-tailers.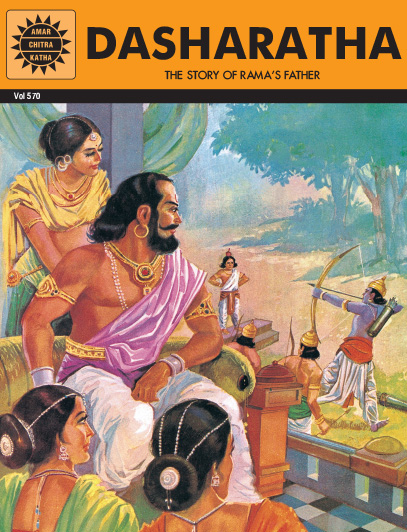 Comic of The Month
Dasharatha
Dasharatha, the prince of Ayodhya, was out hunting when he heard the sound of an elephant drinking water. Aiming his bow, the prince shot in the direction of the sound. Tragically, the arrow killed a youth who was filling water in a pitcher for his old and blind parents. The anguished father cursed Dasharatha that one day he would die grieving for his son. Dasharatha's son was the valiant and unparalleled, Rama.
20 Minute Read