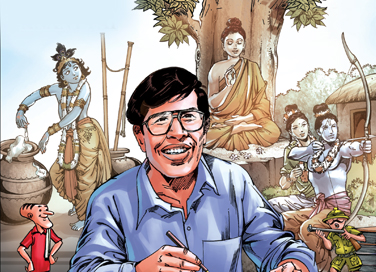 Anant Pai (1929 – 2011)
- September 16, 2020
---
Every year, on 17th September, we celebrate the birthday of our founder Anant Pai, our beloved Uncle Pai, on what we call Uncle Pai Day! Here's a quick snapshot of how he came to start Amar Chitra Katha and Tinkle over half a century ago.
Anant Pai was born on September 17th, 1929, in a small village in Karnataka called Karkala. Throughout his life, Mr Pai was a diligent student. He would score brilliant marks everywhere. Despite not knowing how to speak in English, Anant and his sister, Savita got admission in Orient High School in Mumbai's Mahim area. After he finished his schooling, he got admission in Wilson College, Mumbai. Later, he went on to study Chemical Engineering at the University Department of Chemical Technology. 
The origins of Amar Chitra Katha
Eventually, Anant Pai started working at Times of India where he was asked to do a market survey for reprints of American comics. That's when he suggested to his boss if the newspaper can print comics based on Indian mythology or history. However, his request was denied. But the idea never left his mind.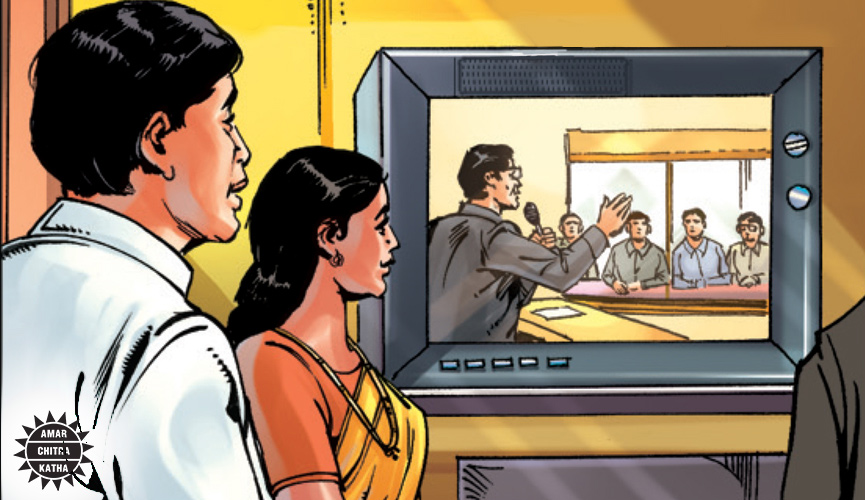 One day, when Anant Pai and his wife were visiting Delhi, they came across a TV shop that was broadcasting a quiz show. He was an avid reader and tried to learn from wherever he could. As he watched the programme, he noticed that the participants knew more about Greek mythology than they knew about Indian mythology. From that day onwards, Anant Pai decided to resign from his job and create comic books on Indian historical and mythological figures. 
He spent days thinking of a name that best represented the company's essence and something that would connect with Indians in every corner of the country. That's when he came up with the name Amar Chitra Katha. Amar means eternal and Chitra Katha means comic books. It was a simple yet effective name that is now synonymous with Indian comics. In February 1970, the first-ever Amar Chitra Katha title, Krishna, was printed and ready for sale. The rest is history. 
The Partha Movement
One day, Anant Pai was called by the principal of a school. There, he noticed a child being rejected admission due to the unavailability of seats. The thought of a child going through such a disheartening rejection made Mr Pai come up with a movement for children to boost their self-confidence. It was called the Partha movement. Mr Pai formed Partha Clubs of Personality in different parts of the country. There, they taught children how to believe in themselves, and set realistic goals and work towards them. He even went on to write several books on the very same topic.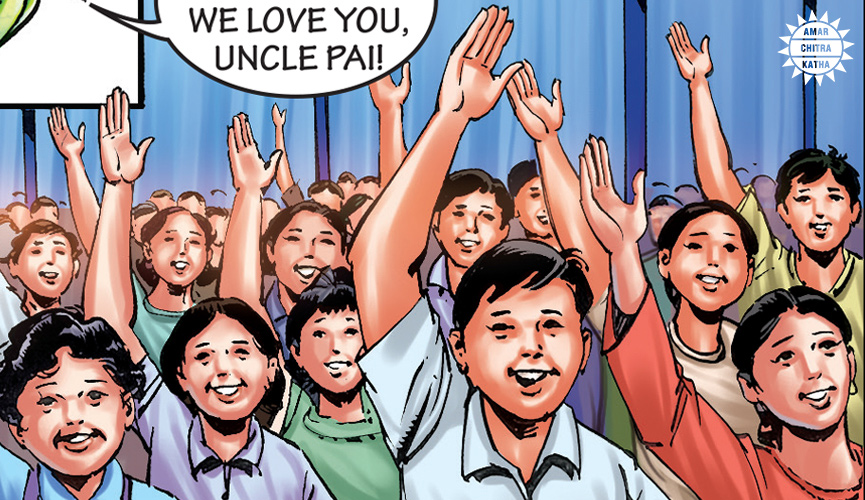 Did you know?

There's another popular club associated with Amar Chitra Katha. It's called the Anu Club, which takes you on a journey into the wonderful world of science. Anu Club was originally a comic series that used to appear in the pages of Tinkle. Then, in 2019, it was relaunched in a new video avatar on Tinkle's YouTube channel. Watch all episodes of Anu Club by clicking here! 
Tinkle, Tinkle, Little Star
Amar Chitra Katha's popularity was soaring through the roof, and kids couldn't get enough of it. It came to a point where kids were demanding a weekly magazine. Uncle Pai and his team had to find a solution, and that solution was a children's magazine which would have fun stories, games and much more!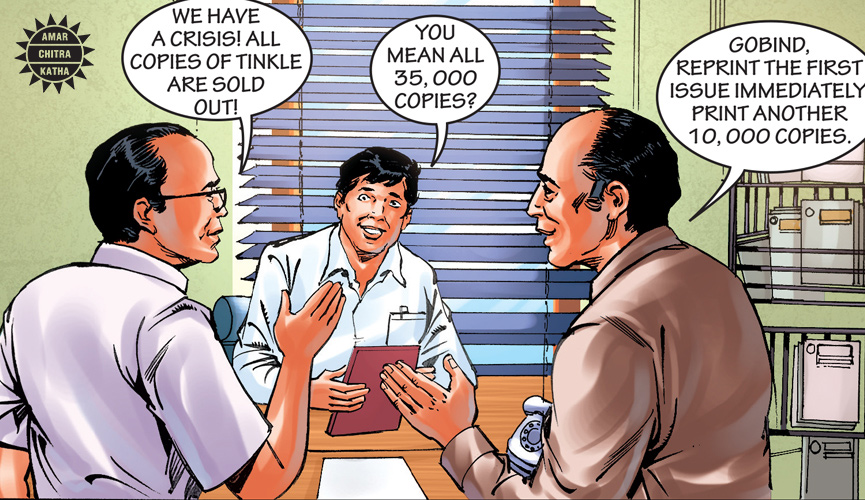 One day, Anant Pai and Subba Rao were discussing potential names for this children's magazine when Subba Rao got a call from his marketing manager. Subba Rao said to him, "I'll give you a tinkle later in the day." And that was it! Anant Pai had found the perfect name for his children's magazine! On November 14th, 1980, Tinkle comics was launched! 
In time, fan favourite characters such as Suppandi, Shikari Shambu and Tantri The Mantri were conceived. Tinkle has come a long way since then. From producing monthly magazines, Tinkle now has a digital edition out every week and remains very popular among children even today. This year, Tinkle magazine will be completing 40 years!
Read more about Uncle Pai's life in our Amar Chitra Katha title on him, now available on the ACK Comics app as well as all major e-tailers.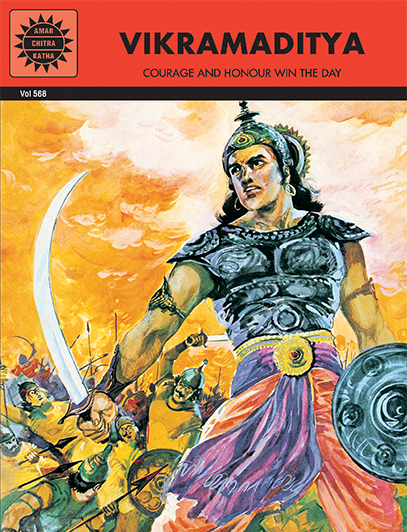 Comic of The Month
Vikramaditya
A jealous brother robbed him of his kingdom, his own courage won it back. Chandragupta Vikramaditya has a special place in history because he proved that the love of power is not all that is needed to create an empire. Also required is the love of a wise woman and good, old-fashioned honor.
20 Minute Read