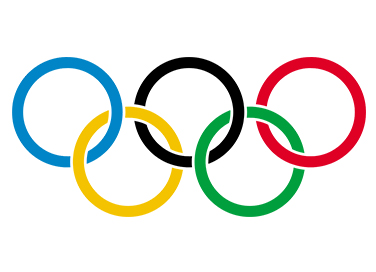 A History of Indians at the Olympics
- August 6, 2021
---
By Dheer Sanghi
The Olympics, the world's premier sporting competition, hosts thousands of athletes and over two hundred nations. Originating in Olympia, Ancient Greece, the Olympics have become a staple, bringing in millions of viewers every four years. With the Tokyo 2020 Summer Olympics well underway, this is as good a time as ever to look back at India's century-long history at the games.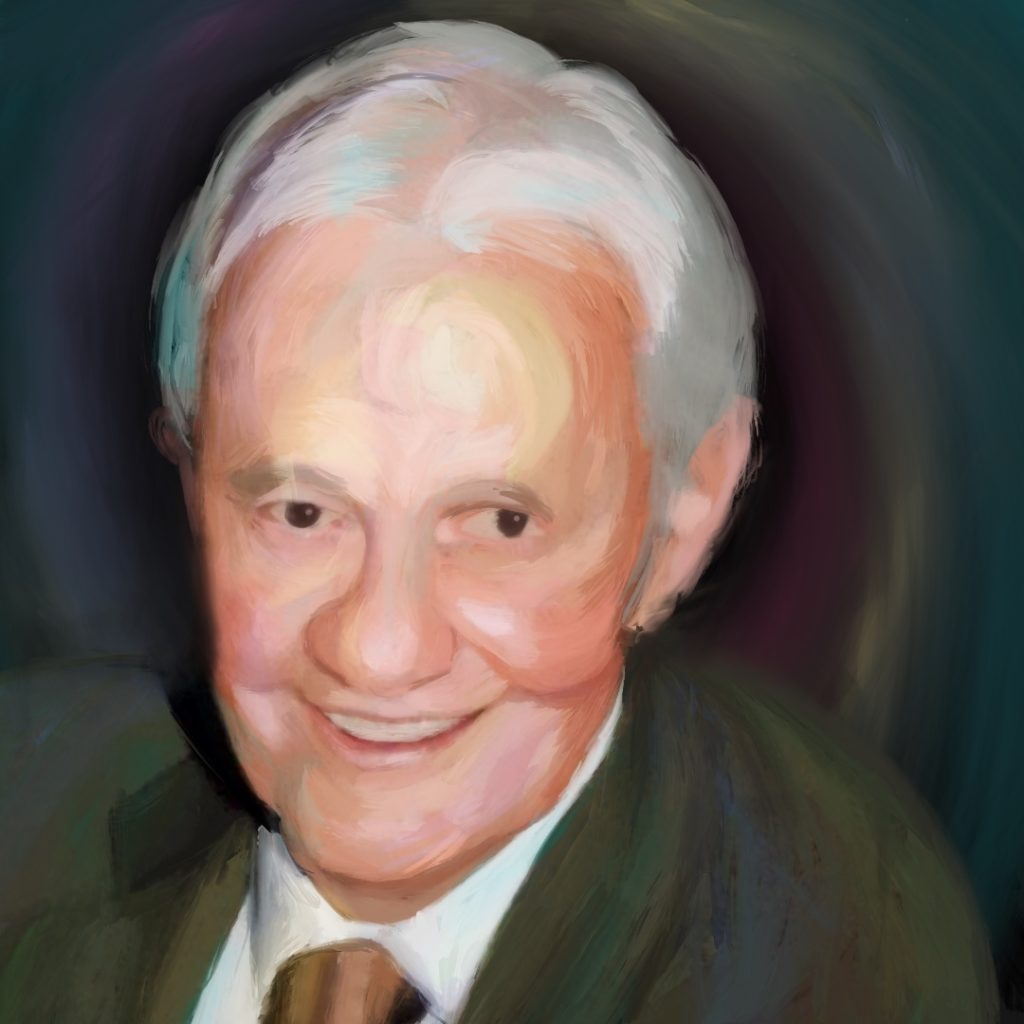 India first participated during the Paris 1900 Olympics. Though India did not send a team, a Calcutta-born athlete of British nationality named Norman Pritchard won two silver medals in the two hundred metre sprint and two hundred metre hurdle competitions whilst representing India. Both wins were not only historic for India as Pritchard was the first to win an Olympic medal representing an Asian nation. Interestingly enough, historical records of the British team selection show that Pritchard was meant to compete for Great Britain. The International Olympics Committee however still deems those medals to be under India's name.
To receive more such stories in your Inbox & WhatsApp, Please share your Email and Mobile number.
The next time Indians took part in the Olympics was in 1920, where they sent six athletes. Though no medals were won that year, it led to India sending a team to every subsequent game, the size of which dramatically increased in recent history. This year a record number one hundred and twenty-seven don Indian jerseys in Tokyo, compared to only six a century ago.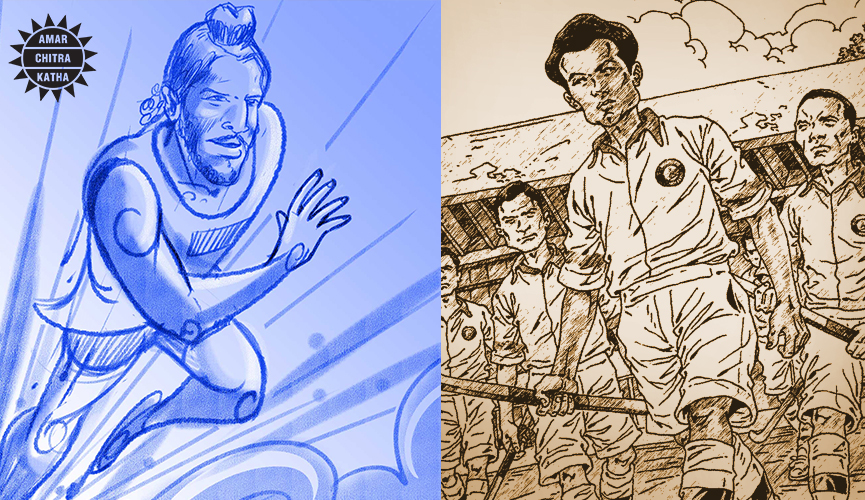 The last hundred years have resulted in many 'firsts' for India and cemented many Indian athletes as at the top of their fields. Inarguably, India was most dominant in, fittingly, its national sport – Field hockey. From 1928 to 1980, India won eight gold medals, one silver medal, and two bronze medals, led by various captains, including Major Dhyan Chand, known as the Wizard of hockey. Born to a Rajput family in Allahabad, Chand joined the British India Army. There he played hockey, developing his talent. Though at first hesitant to focus on sports, he soon exclusively started playing in army tournaments and games, resulting in recognition for his skill. Major Chand's long list of accomplishments includes three Olympic gold medals in 1928, 1932, and 1936 (a year where he captained). In addition to this, Chand was awarded the Padma Bhushan, India's third most prestigious civilian honour, and his birthday, August 29, is marked as India's National Sports Day.
Another icon of Indian athletics who started in the army is Milkha Singh, The Flying Sikh. Growing up orphaned during the partition, Milkha Singh is arguably the nation's best athlete, receiving the Padma Shri, the fourth highest civilian honour. He was the first athlete to win gold in the four hundred metre dash in both the Asian and Commonwealth games and participated in three Olympics, in 1956, 1960, and 1964. Though never winning a medal, his four hundred metre sprint in 1960 has become a worldwide favorite, with Singh being in the lead for most of the race. His superb athletics has also resulted in a biopic named "Bhaag Milkha Bhaag," which shares his life story and the challenges he has had to overcome.
Milkha Singh is not the only Olympic athlete who has a riveting biopic made after them. Mary Kom, a flyweight boxer hailing from humble beginnings in Manipur has changed the landscape of Indian sports and inspired millions of girls across the globe. Shattering records nationally and internationally, Kom became the first female to win eight championships. Also participating in the London 2012 Olympics, she won a bronze medal, making her the first Indian woman to win a medal in the sport. Since her triumphs in boxing, Mary Kom has become a politician, working to better the lives of her constituents, and has won the Padma Vibhushan, the second-highest civilian honour.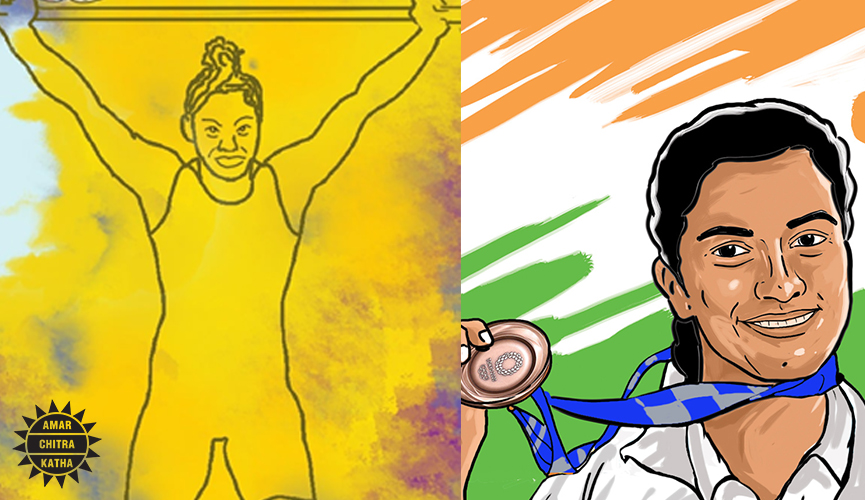 These three sporting legends, as well as everyone else who takes part in the Olympics under the Tiraṅgā flag, have made Indian athletics what it is today. Older competitors like Leander Paes (tennis doubles superstar) and Khashaba Jadhav (bronze medalist wrestler) set a strong foundation for athletes to come. Abhinav Bindra (India's only individual gold medalist), Saikhom Mirabai Chanu (a silver medal weightlifter), P.V. Sindhu (a two-time badminton medal winner), and other more recent sportspeople show that Indian sports have a promising future and have been influential to so many.
These Olympics, let's celebrate India's long journey during the games and the athletes that make it possible. Go India!
To receive more such stories in your Inbox & WhatsApp, Please share your Email and Mobile number.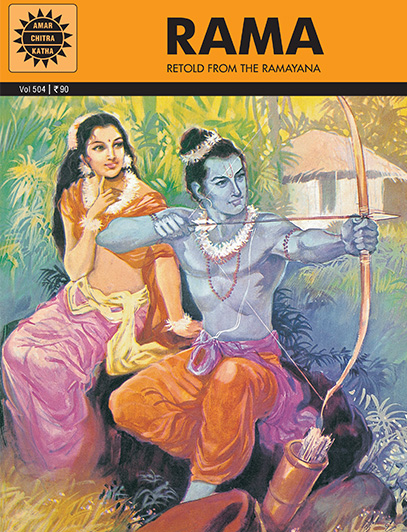 Comic of The Month
Rama
Rama was happy living in the forest with his wife and brother. Palace intrigue may have forced his exile, but the next fourteen years promised to be quite pleasant. Suddenly, this idyllic life was thrown into turmoil. His beloved wife Sita was kidnapped! With unmatched skill as a warrior, Rama destroyed the ten-headed Ravana and along the way, he won a host of very grateful friends.
20 Minute Read