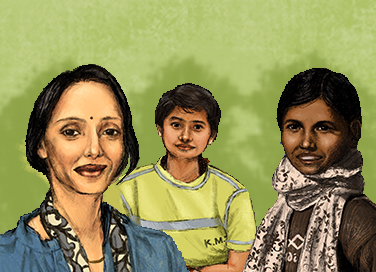 5 Women Mountaineers from India
- June 24, 2022
---
By Srinidhi Murthy
India is home to numerous courageous women mountaineers, who have conquered not only the tallest summits in the world but also emerged victorious over the challenges they faced in the process. Read more to know about the achievements of these inspirational women below.
Bachendri Pal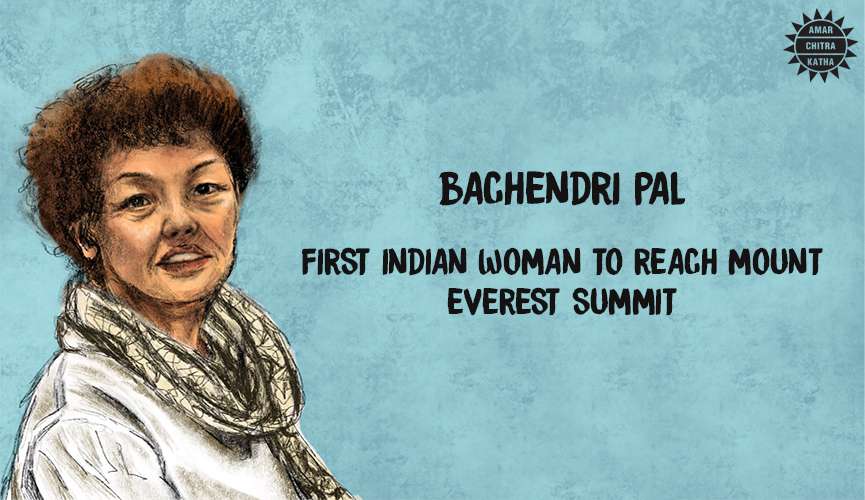 Born on 24 May, 1954, in Nakuri village, Uttarakhand, Bachendri Pal is an Indian mountaineer. She became the first Indian female mountaineer to reach the summit of Mount Everest at 8,848 m, in 1984. Pal started mountaineering at the age of 12 when she scaled a 13,123 ft high peak, during a school picnic. During her time at the Nehru Institute of Mountaineering in 1982, she became the first woman to climb Mount Gangotri and Mount Rudragaria. In 1984, Bachendri was selected to join India's first mixed-gender group, which included six women and eleven men, to summit Everest. Unfortunately, the team faced a disaster, when an avalanche buried their camp. More than half the group was forced to abandon their attempt because of injuries and fatigue. However, Pal continued her journey to its peak despite this tragedy. Due to her perseverance, she created history on 23 May, 1984, by becoming the first Indian woman to reach Mount Everest. Bachendri achieved this marvellous feat six days before the 31st anniversary of the first ascension of Mount Everest in 1953 and a day before her 30th birthday. She was awarded the Padma Shri, the fourth highest civilian award, in 1984 and the Arjuna Award in 1986. In 2019, Pal was awarded the Padma Bhushan, the third-highest civilian award, by the Government of India.
Read more such exciting stories on the ACK Comics App today :- Click now
Premlata Agrawal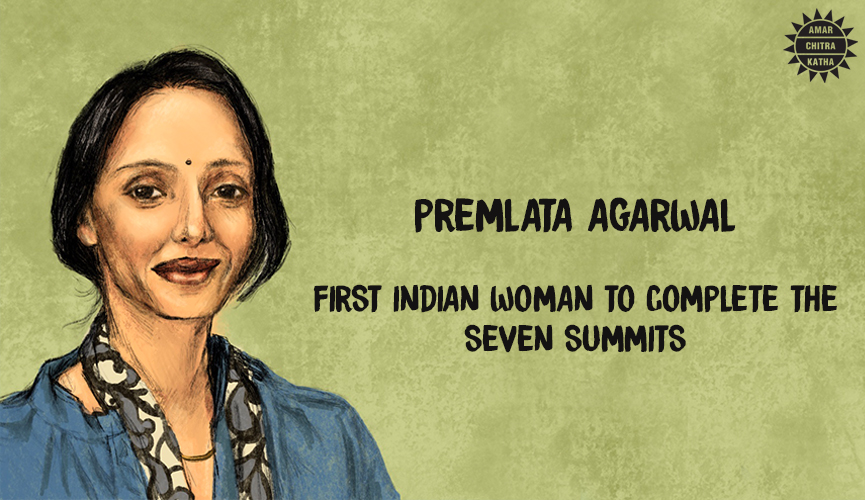 Born in 1963 in Darjeeling, West Bengal, Premalata Agrawal is the first woman mountaineer from India to complete the seven summits, the highest mountains of each of the seven continents. She completed the Mount Everest summit in 2011, when she was 48 years old, becoming the oldest Indian woman to have done so. Agrawal's record was broken in 2018, by Sangeeta Sindhi Bahl from Jammu and Kashmir, who scaled Mount Everest at the age of 53. Premlata started mountaineering at the age of 36, after taking part in a hill-climbing competition in Jamshedpur. She was trained and mentored by mountaineer Bachendri Pal. Agrawal scaled the seven summits, that is, the peaks Kilimanjaro (2008), Mount Everest (2011), Aconcagua (2012), Mount Elbrus (2012), Denali (2013), Mount Vinson Massif (2013) and Puncak Jaya (2013). In 2013, she was awarded the Padma Shri. She was also the recipient of the Tenzing Norgay National Adventure Award in 2017, for her achievements in the field of mountaineering.
Arunima Sinha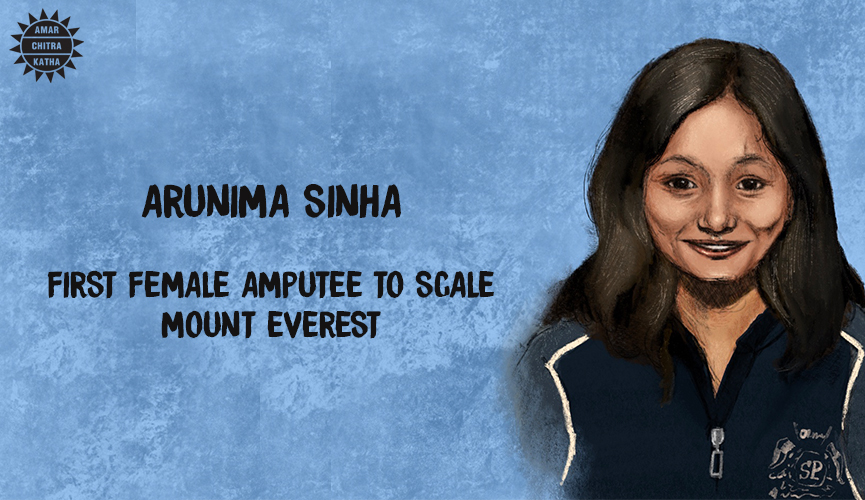 Born on 20 July, 1989, in Lucknow, Uttar Pradesh, Arunima Singh was an avid footballer and was a national-level volleyball player. Unfortunately, she lost her leg in 2011, when she was pushed from a running train by some robbers, for resisting them. After having one leg amputated, she became determined to climb Mount Everest. After 52 days of trekking, she climbed the peak on 21 May, 2013, becoming the first female amputee to scale Mount Everest, through sheer willpower and determination. She finished the rest of the peaks from the seven summits in the following years. She also became the world's first amputee to reach the peak of Mount Vinson, Antarctica, on 4 January, 2019. Sinha was honoured with the Padma Shri award, the fourth highest civilian award, by the Government of India, in 2015.
Read more such exciting stories on the ACK Comics App today :- Click now
Malavath Purna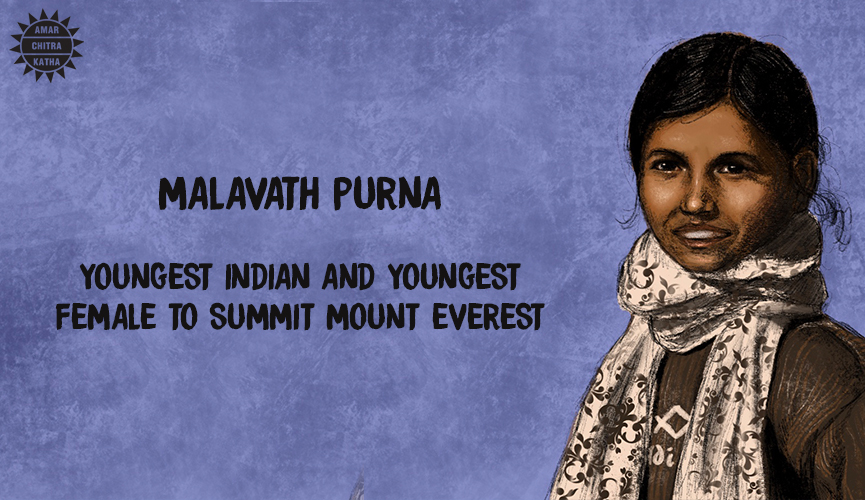 Malavath Purna was born on 10 June, 2000, in Pakla village in Nizamabad district, Telangana. Her talent was soon spotted and Purna was shortlisted for Operation Everest along with 18-year-old Sadhanapalli Anand Kumar. She trained for the Everest summit by trekking to the mountains of Ladakh and Darjeeling. On 25 May, 2014, Malavath Purna, aged 13 years and 11 months, became the youngest Indian and the youngest female in the world, to have reached the summit of Mount Everest. Telangana Chief Minister K. Chandrasekhar Rao awarded a cash reward of Rs 25 lakh each, to both Malavath Poorna and Sadhanapalli Anand Kumar, for their achievement. Purna scaled Mount Elbrus, the highest peak in Russia, on 27 July, 2017 and unfurled a 50 ft long Indian Tricolour, while singing the Indian National Anthem. In 2020, she was listed on the Forbes India list of self-made women. She then went on to complete the seven summits as well.
Shivangi Pathak
Born in Hisar, Haryana in August, 2002, Shivangi Pathak is an Indian mountaineer. On 16 May, 2018, at the age of 16, she became India's youngest person to climb Mount Everest from the Nepal side. Pathak was inspired by mountaineer Anurima Sinha and joined the Jawahar Institute of Mountaineering as a teenager. There, she completed her courses in basic and advanced mountaineering. She climbed Mount Elbrus, Russia's highest peak, on 2 September, 2018, and Mount Kilimanjaro, the highest peak in Africa, on 24 July 2018. On 22 January, 2019, she was honoured with the Bal Shakti Puraskar 2019, by the President of India.
Read more such exciting stories on the ACK Comics App today :- Click now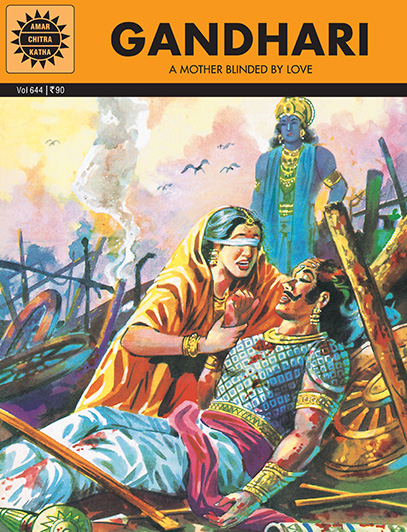 Comic of The Month
Gandhari
A hundred sons, the sages say, are a hundred blessings. Gandhari's hundred Kaurava sons, however, were more of a curse. Did they become evil by some divine plan or was it because she was proudly blind to their faults? Helpless as they heaped dishonour on the family, she was furious with Lord Krishna for abetting in her son's eventual slaughter. Unfortunately, her grief was overpowering, and threatened to wreak further havoc.
20 Minute Read