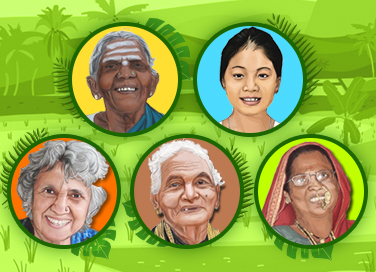 5 Women Environmentalists of India
- March 15, 2021
---
Premium
By Srinidhi Murthy 
Our country's natural flora and fauna are some of our biggest treasures. Sadly, protection of the environment is not one of our biggest concerns as a nation, even if it is an urgent need. But some activists and campaigners make it their life's mission to speak for the voiceless plants and animals and raise awareness about their cause. Here are five such women who gave their all to this cause.
Tulsi Gowda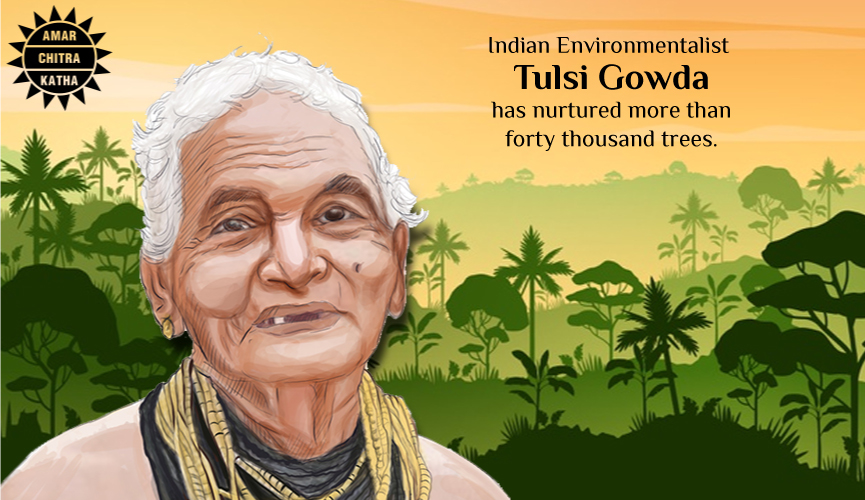 Tulsi Gowda, an Indian Environmentalist from Honnali Village in Karnataka, has nurtured more than forty thousand trees and is actively involved in the afforestation program of the Forest Department. At the age of 72, she is still determined to plant saplings and nurture them till they grow into trees. Despite having no formal education, she has made huge contributions towards preserving the environment. She was honoured with Padma Shri, the fourth highest civilian award of India, on January 26, 2020.
To receive more such stories in your Inbox & WhatsApp, Please share your Email and Mobile number.
Almitra Patel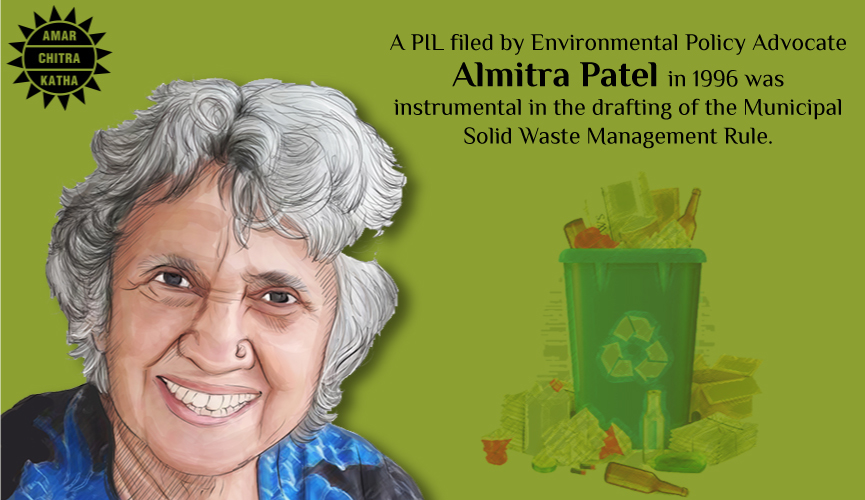 The 84-year-old Almitra Patel is an anti-pollution activist and Environmental Policy Advocate. During her school days, Almitra was among the first girls to study science in Barnes High School, Deolali. Her legacy continued in 1959 when Almitra became the first Indian woman engineer to graduate from MIT. She worked in the fields of abrasives and cement tile Industries for the next three decades. During the 1970s, Patel was involved in issues concerning the environment that included saving the Gir Lions, protecting Ulsoor Lake, solid waste management, and building low-cost homes. She joined two Clean India campaigns by road in 1994 and 1995 and filed a countrywide PIL to implement hygienic waste management. In 1996, she was appointed to a Supreme Court Committee for Solid Waste Management. Almitra Patel was instrumental in the drafting of the country's first Municipal Solid Waste Management Rule that requires minimizing waste to landfill by recycling dry waste.
Rahibai Popere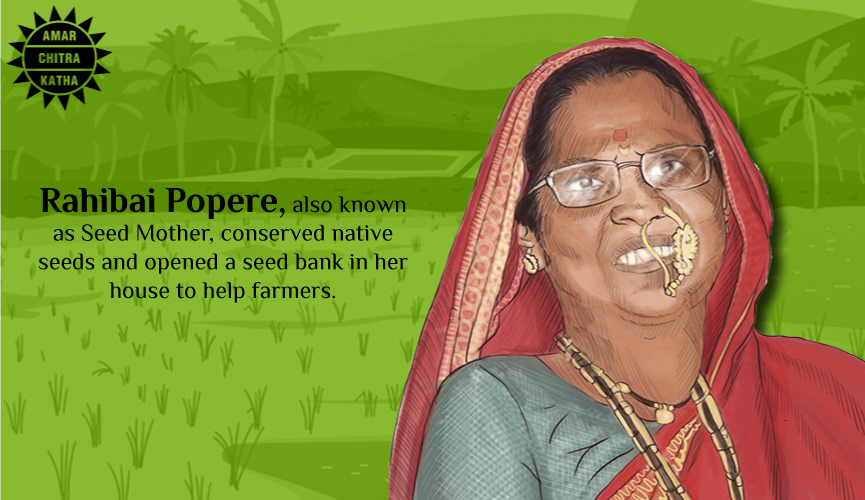 Known as Seed Mother, Rahibai Popere is from Kombhalne village in Maharashtra. Though she had no formal education, she has worked on farms and gained a detailed understanding of crops. When her grandchild fell ill, Rahibai was sure that it was caused due to the hybrid seeds in the foodgrains. She warned her sons against the usage of hybrid seeds. To counter this, she began to conserve native seeds. She conserved over forty-three acres of farmland where she had grown seventeen crops. She also opened a seed bank in her house for the conservation of crop diversity. Soon, the local farmers started buying seeds from her bank as Rahibai also shared her knowledge and trained them using her methods to manage fertile soil and pests. Popere was awarded Nari Shakti Puraskar in 2018 and the Padma Shri in 2020.
Saalumarada Thimmakka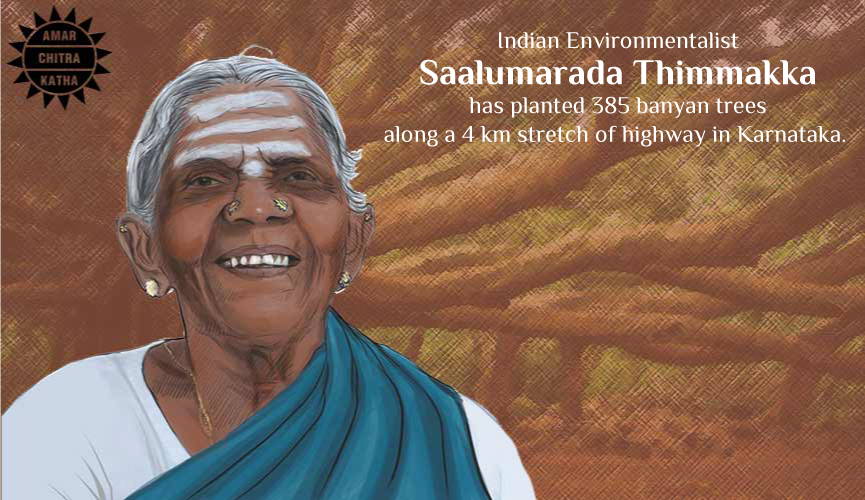 Saalumarada Thimmakka may have received no formal education but a US environmental organization has honoured her by naming themselves after her in Los Angeles, California and Oakland. Thimmakka is an Indian Environmentalist from Karnataka known for her work in planting three hundred and eighty-five banyan trees along a 4 km stretch of highway. Saalumarada, who earlier worked as a casual labourer, started planting saplings with her husband as there were plenty of banyan trees near her village. She started planting ten in the first year, fifteen in the second, and gradually increased to twenty in the third year. In 2019, three hundred and eighty-five banyan trees were planted by her that came under threat of being cut for the project of widening of the Bagepalli-Halaguru road. Following the request of Thimmakka, Chief Minister HD Kumaraswamy reconsidered the project. Thereafter, the government decided to look for alternatives to save the seventy years old trees. In 2016, Saalumarada Thimmakka was listed by BBC as one of the most influential and inspirational women in the world. She was also honoured with the Padma Shri and National Citizen's award in 2019 by the Indian government.
Licypriya Kangujam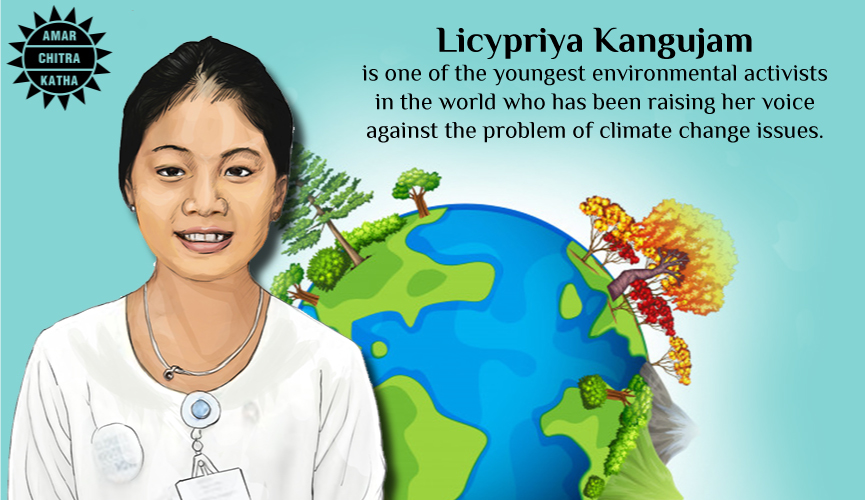 Hailing from Manipur, Licypriya Kangujam is a child environmental activist and one of the youngest environmental activists in the world. At the age of seven, Kangujam began raising her voice against the problem of climate change. Licypriya has been campaigning to pass new laws to control India's pollution levels and to make it mandatory to create awareness about climate change in schools. In June 2019, she protested in front of the parliament of India for the passing of the climate change law in India. With the support of activists like Greta Thunberg, Luisa Neubauer, Loukina Tille and Isabelle Axelsson, Licypriya published a letter addressing the participants at the World Economic Forum calling on governments, banks, and companies across the world to stop subsidizing fossil fuels immediately. She was awarded the Dr A.P.J. Abdul Kalam Children Award, World Children's Peace Prize, and Rising Star of Earth Day Network in 2019 . In February 2020, she addressed the TEDxSBSC held at the University of Delhi.
To receive more such stories in your Inbox & WhatsApp, Please share your Email and Mobile number.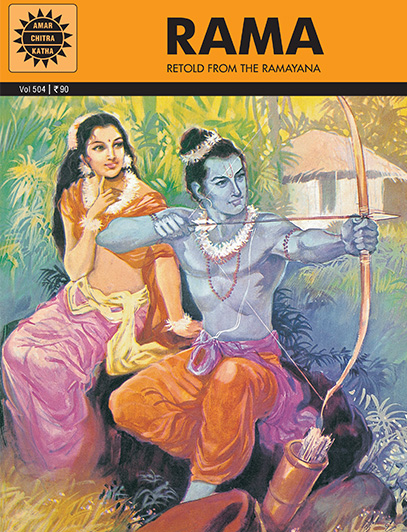 Comic of The Month
Rama
Rama was happy living in the forest with his wife and brother. Palace intrigue may have forced his exile, but the next fourteen years promised to be quite pleasant. Suddenly, this idyllic life was thrown into turmoil. His beloved wife Sita was kidnapped! With unmatched skill as a warrior, Rama destroyed the ten-headed Ravana and along the way, he won a host of very grateful friends.
20 Minute Read