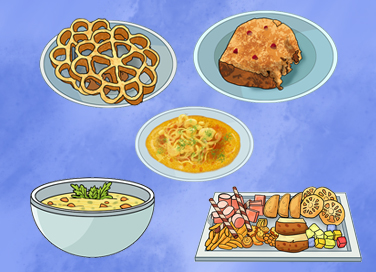 5 Indian Christmas Delicacies
- December 24, 2021
---
By Krithika Nair
While Indians unite in the festivals they celebrate, how they do it differs across the land. Every city, every village has its unique traditions, treats and rituals. While some have cultural significance, some just grow over time, getting passed on from generation to generation, like a precious family heirloom. As we gear up for the festive season, here are some lip-smacking Christmas special delicacies from all over the country that you could look forward to as you visit your friends and family to celebrate this joyous festival.
Kuswar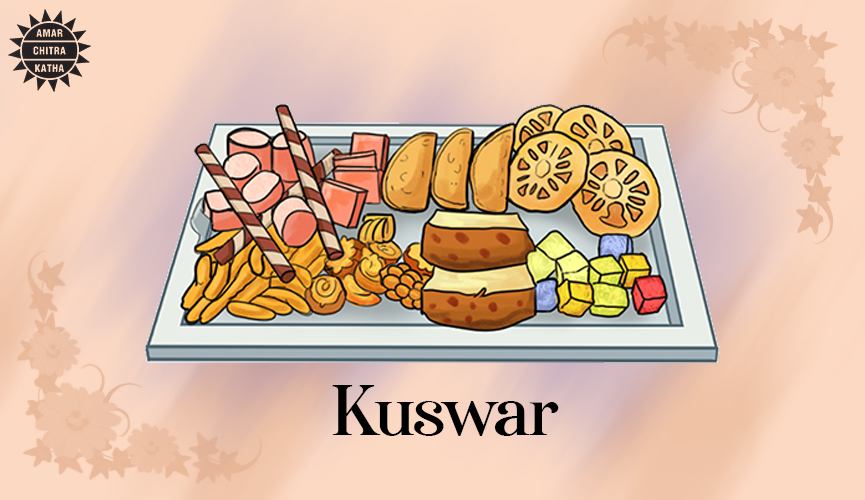 Kuswar is not a dish by itself but rather an assortment of sweets and savouries, prepared in advance and exchanged between friends and family, as part of the Christmas festivities among Goans and Mangaloreans. The tradition is said to have been inspired by the Portuguese concept of 'consoada', although there are other such traditions in India as well, such as the tradition of preparing and distributing 'faral' during Diwali in Maharashtra. Kuswar plates include many dishes, but most popularly feature delicacies such as bebinca, rose kokkisam, guliyo, dodol, neureyo, kidyo, tukdi, patheka, kormola, different types of laddu and much more.
Achappam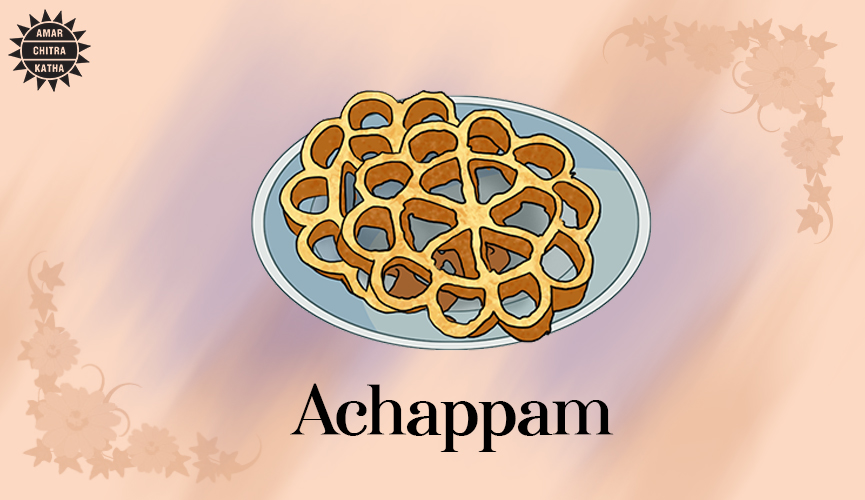 Achappam is a flower-shaped fried rose cookie, popular in the states of Kerala and Tamil Nadu. The mildly sweet cookie is made out of rice batter and sesame seeds and is known for its light and crispy texture. Achappam is believed to be a result of the Dutch influence on the state's cuisine during colonial times. The cookie gets its name from its peculiar shape – 'ach' meaning mould, and 'appam' meaning a dish cooked using flour or batter.
Kaukswe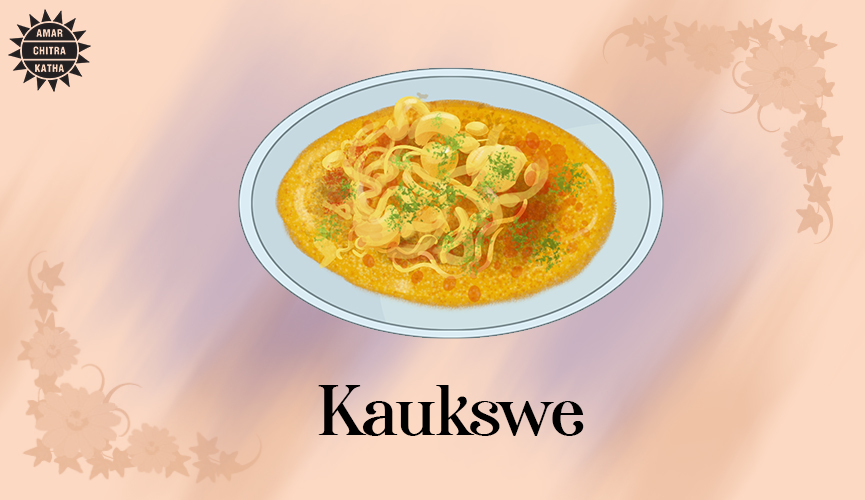 The north-eastern Christmas feast includes a lot of non-vegetarian dishes. Kaukswe is one of the most popular Christmas dishes in Mizoram. It is an inspired take on the Burmese Kaukswe, a mild curry which is eaten along with noodles. The dish is a medley of different Indian spices cooked in a broth of coconut milk, giving it a characteristic yellow colour. The dish is garnished with coriander and lime. There are many variations in the preparation of the dish, although the version containing eggs and chicken seems to be the most popular.
Allahabadi Cake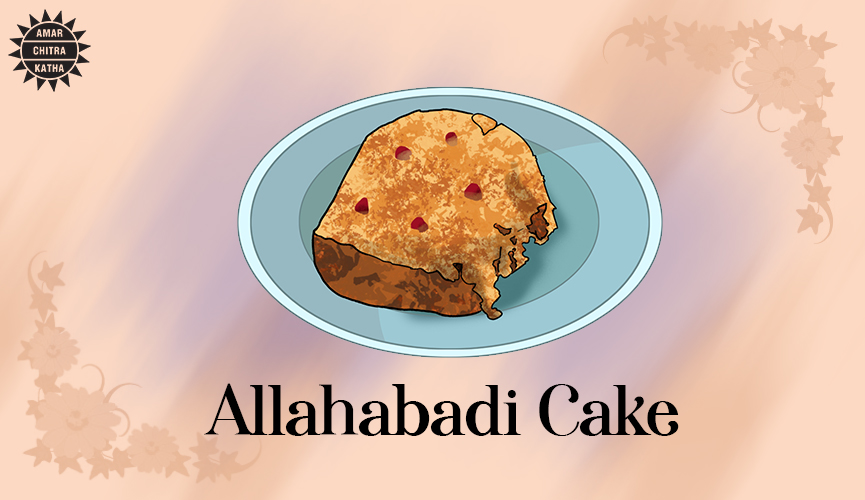 Allahabadi cake is a kind of Indian fruit cake that was named after the city it originated in. The characteristic feature of this cake is the presence of interesting ingredients like ginger, fennel and even 'petha' in its preparation, which makes it uniquely Indian. The fruits and nuts used in the preparation of the cake are often soaked in rum to pack a punch.
Ishtew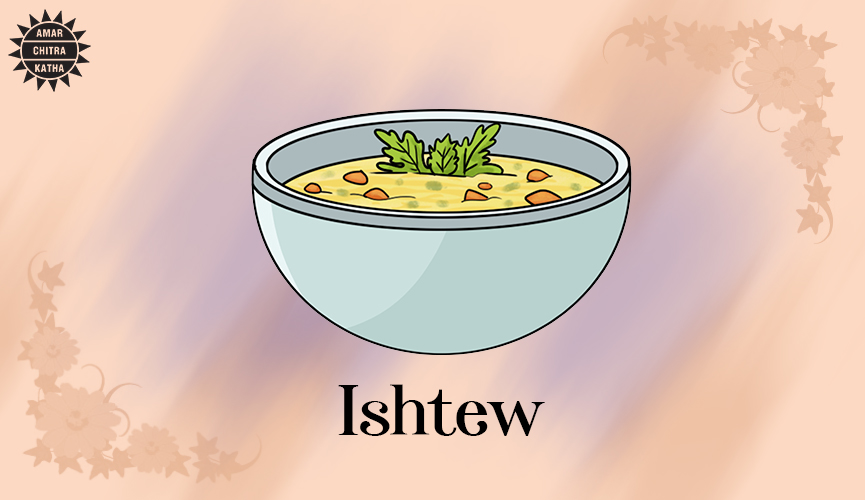 Ishtew is an Indian stew preparation made with vegetables cooked in coconut milk gravy. This dish too has popular non-vegetarian variations. Most popularly, ishtew is eaten alongside steaming appams on Christmas mornings in Kerala. The dish is quite a deviation from the typically spicy cuisine of South India, perhaps as an alternative to the other dishes that join the table on Christmas feasts.
Comic of The Month
Krishna and Narakasura
Indra was at his wit's end – the impertinent demon Narakasura had stolen his mother's earrings! Lord Krishna, always helpful, agreed to confront the enemy. But seated on Garuda, his trusty eagle, and accompanied by the gentle Satyabhama, would Krishna be able to overcome Narakasura's formidable defences? Would his gleaming discus ever find its mark? This is the story of why the first of four days of Diwali - the Festival of Lights is named after Naraka!
20 Minute Read