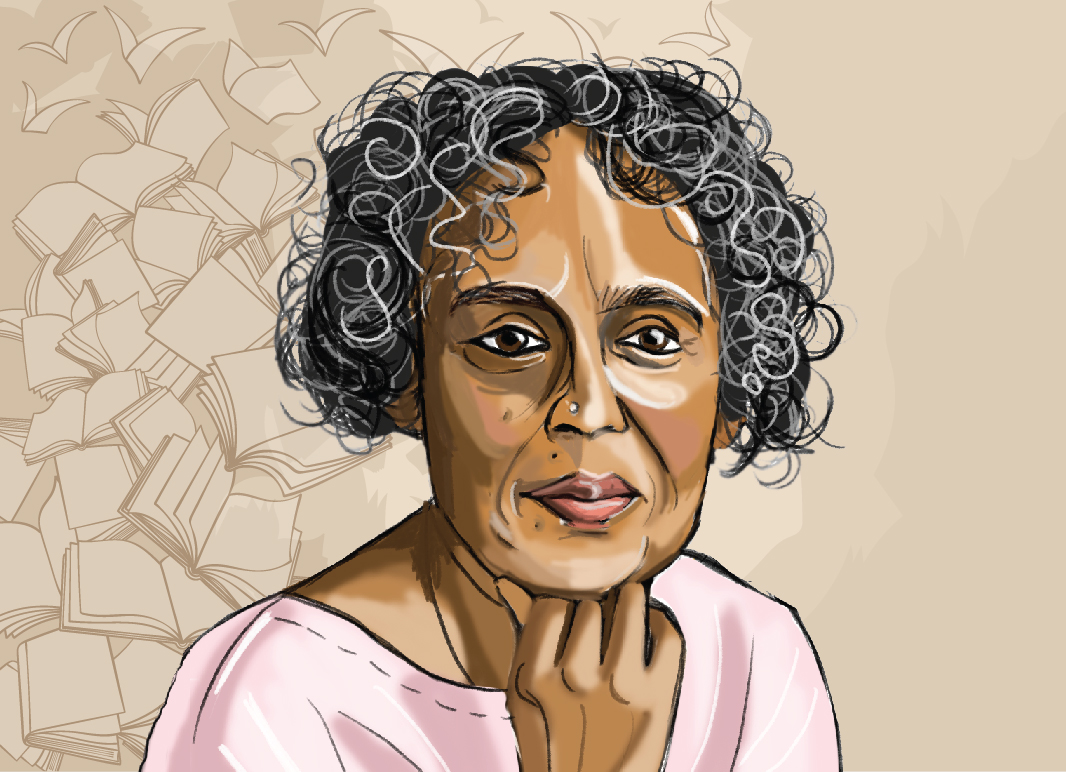 Profile: Arundhati Roy
- August 31, 2020
---
By Mrinalini Manda
"There's really no such thing as 'voiceless'. There are only the deliberately silenced, or the preferably unheard." – Arundhati Roy
Arundhati Roy is an influential Indian novelist and political activist, who became popular via her first novel ' The God of Small Things'. The book highlighted themes of Indian history and politics, forbidden love and social discrimination, receiving the Booker prize in 1997. She has a confident voice and is not hesitant in sharing her opinions, no matter how unpopular they may be perceived to be. Her later work has mostly concentrated on raising awareness about political issues and bringing new perspectives about them. She is a keen critic of the USA's foreign policy and a representative of the anti-globalization movement. Additionally, she disapproves of India's policy towards nuclear weapons, economic growth, and industrialization. Along with another activist, Medha Patkar, she campaigned against the Narmada Dam project because the building of the dam would displace half a million people and they wouldn't receive any compensation in return. Arundhati Roy donates her earnings from her books towards the 'Narmada Bachao Andolan.' 
"For me, now, the only protection one has is to travel and to speak, to build protection of readers because things have become so difficult. My readers are my protection."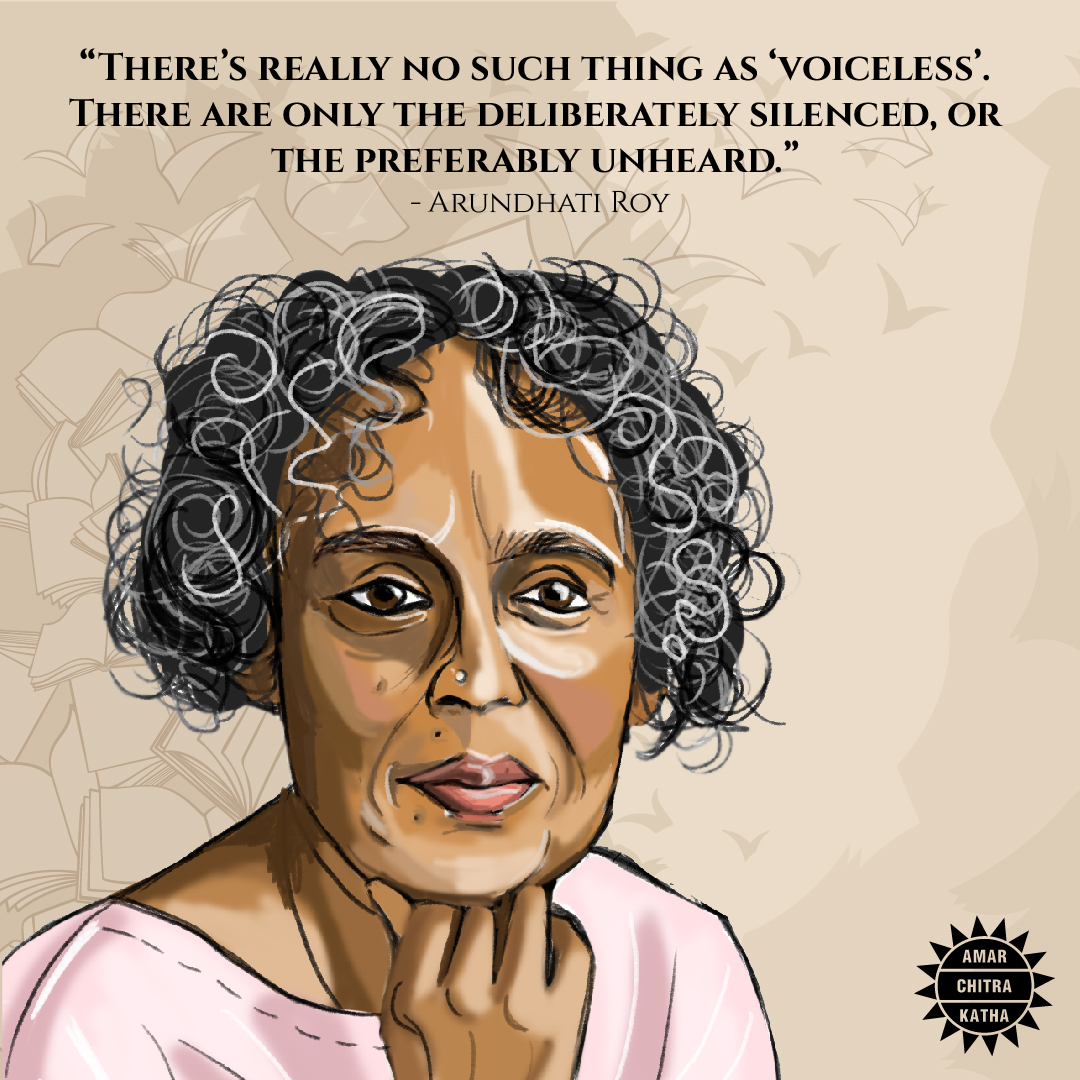 Arundhati was born in Shillong, Meghalaya to Mary Roy, a women's rights activist and educationist from Kerala, and Rajib Roy, a tea plantation manager from Calcutta. Arundhati was homeschooled until the age of ten by her mother, after which Arundhati was sent to a boarding school eventually doing her graduation from the School of Planning and Architecture in Delhi. 
Once college was over, she began to teach aerobics for a living, alongside improving her writing skills. From being an architect, she moved to the film industry where she wrote screenplays and acted in a few films. Although she was not a popular writer as yet, she had already started standing up for what she felt was right. One such instance was when she rallied in support for Phoolan Devi, who she thought was being misinterpreted in the film, Bandit Queen.  
After the controversy of Bandit Queen, she took some time to focus on her writing, and released her first novel 'The God of Small Things' in 1997. The book was extremely successful, earning her half a million pounds as an advance. When the book won the Booker Prize, she notably became the first Indian to win it. 'The God of Small Things' looks at a tumultuous ill-fated romance set against the backdrop of the caste system and the political stage.
Although her book was a hit, she received criticism, accusing her of imitating Salman Rushdie's writing style. Nevertheless, she continues to write books, slowly but surely evolving her own voice over the years. 
Arundhati Roy calls herself a disciplined writer and claims that she loves writing fiction. She believes it's a connective tissue between many things that are looked at or studied in isolation.
In an interview, Roy has stated,
"Much of my non-fiction writing is an argument, but fiction is where you create a universe through which you invite a reader to walk. It is much more complex. For me, it is the most satisfying thing. When I write fiction, I feel like I am using all my skills, it delights me the most."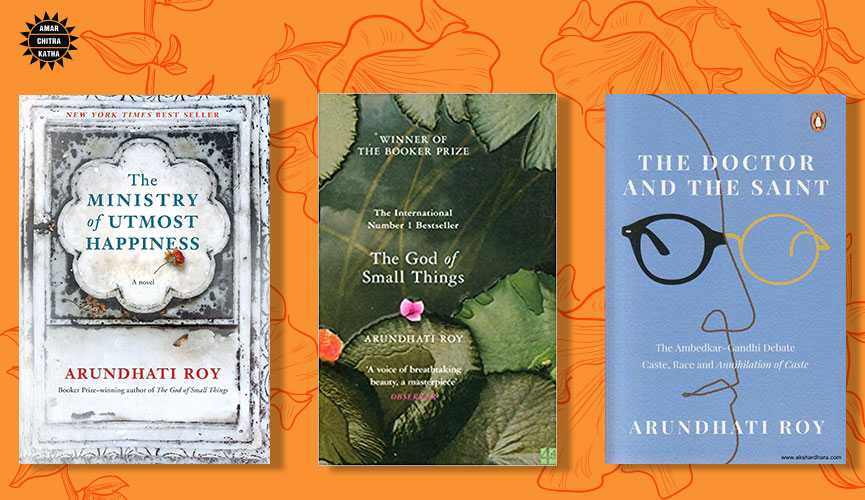 Over the years, her writing has earned more and more laurels and recognition, her treatise on how societies are affected by tyrannical governments won her the Lannan Foundations's Cultural Freedom Award in 2002. She also received special recognition at the Global Human Rights Awards as a Women of Peace in 2004. In 2004, she was awarded the Sydney Peace Prize for her efforts in bringing in social justice and conflict resolution by campaigning and promoting non-violence. India's academy for Letters awarded her the Sahitya Akademi Award for her essay 'The Algebra of Infinite' which talks about present global concerns like nuclear disarmament. However, she declined the award as an act of protest against the Indian Government for continuing inflexible policies towards industrial workers. In 2011, she was awarded the Norman Mailer Prize for her distinguished writing.
She has also won the National Film Award for Best Screenplay in 1989 for the movie, 'In Which Annie Gives It Those Ones'. However, in 2015 she returned her award in protest against religious intolerance and the increasing violence by right-wing groups in India. Interestingly, the film also features a young Shah Rukh Khan in a blink-and-you'll-miss-it role.  
Arundhati Roy has written and released several essays regarding global politics and culture. In 2017, she released her second book, 'The Ministry of Utmost Happiness'. This novel was nominated for the Booker Prize and the National Book Critics Circle Award. This novel has been translated into over 50 languages including Hindi and Urdu.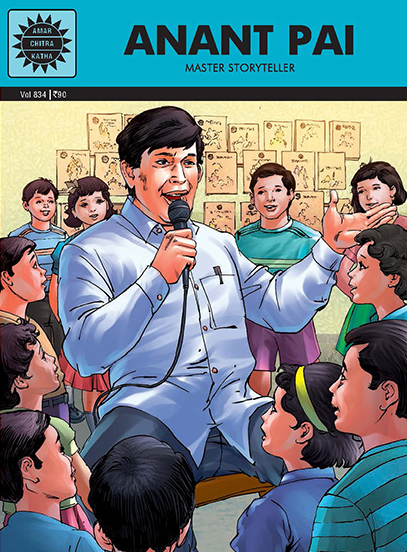 Comic of The Month
Anant Pai
Anant Pai strode the Indian comics industry like a colossus. Using the comics format he told stories from mythology, history and literature to generations of children. Uncle Pai, as he was known, wanted Indian children to be familiar with their heritage. A chemical engineer by profession, Anant Pai gave up his job to follow his dream, a dream that led to the creation of Amar Chitra Katha and Tinkle. Read the story of the man who left behind a legacy of learning and laughter.
20 Minute Read