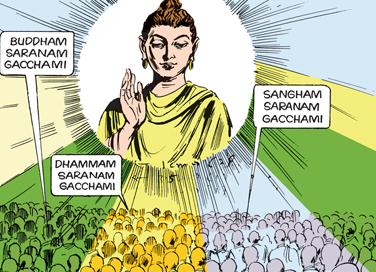 After Buddha's Enlightenment
- June 25, 2021
---
By Aditya Sen and Vijita Mukherjee
Prince Siddharth of the Shakya clan came to be known as Gautama Buddha after he found enlightenment. For this, he left his wife, Princess Yasodhara, his son Rahula and his father, King Suddhodana's kingdom. Here are some stories associated with his life thereafter.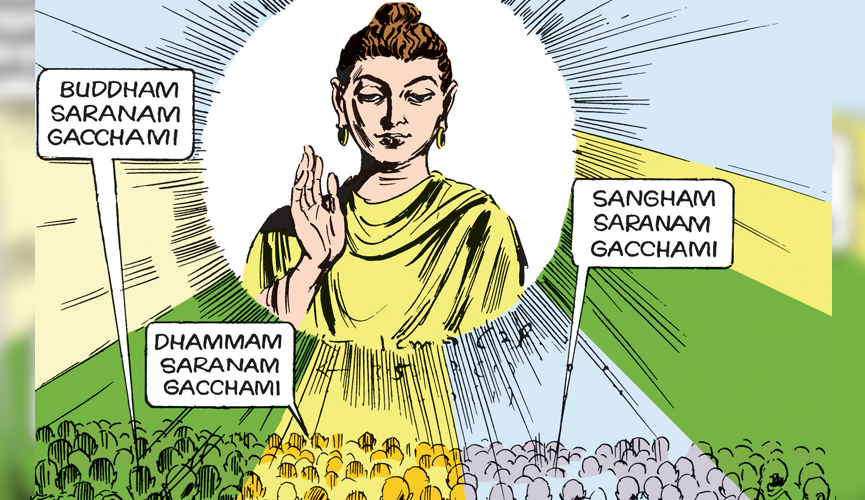 Yashas and his friends
A rich young man named Yashas listened to the Buddha at the Deer Park in Benares. The teachings were so profound that Yashas immediately became a monk (bhikku). In the evening, his father came looking for him fearing that he had been attacked by robbers or worse. On listening to the Buddha, Yashas's father also became a monk, as did fifty-four of his other friends.
Krishna Gotami 
Krishna Gotami, a wealthy young woman, lost her one-year-old son. Overcome with grief, she came to the Buddha and asked him to bring her son back to life. He listened to her with compassion and then said that to perform this feat he needed five mustard seeds from any house where there had been no death. When she went from house to house asking for the mustard seeds, Krishna Gotami realised that suffering and death are inevitable. She became a follower of the Buddha.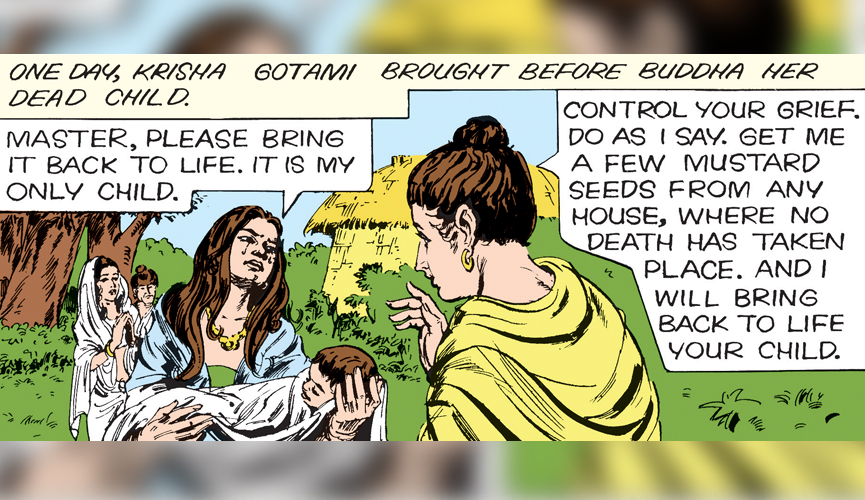 The Harvest
A wealthy Brahmin was harvesting his crop when the Buddha came with the begging bowl in his hands. The Brahmin reprimanded him for begging and told him that he should work for his food. After......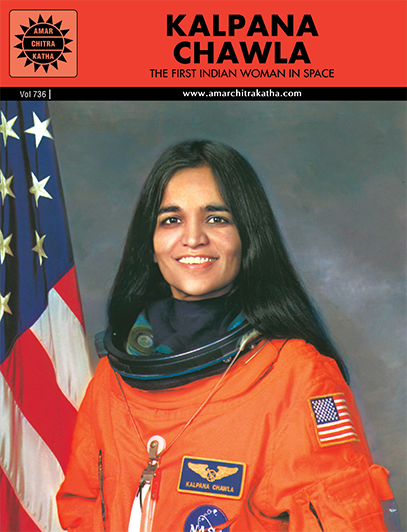 Comic of The Month
Kalpana Chawla
Unconventional clothes and bobbed hair were not the only indications of Kalpana's zest for life - this spirited young girl from Karnal wanted to fly! Her intelligence was multi-faceted, her talents varied and her interests inspiring. The path she charted from her traditional home in Haryana to NASA's elite band of astronauts is the stuff of legends.
20 Minute Read